Comfortable Yet Durable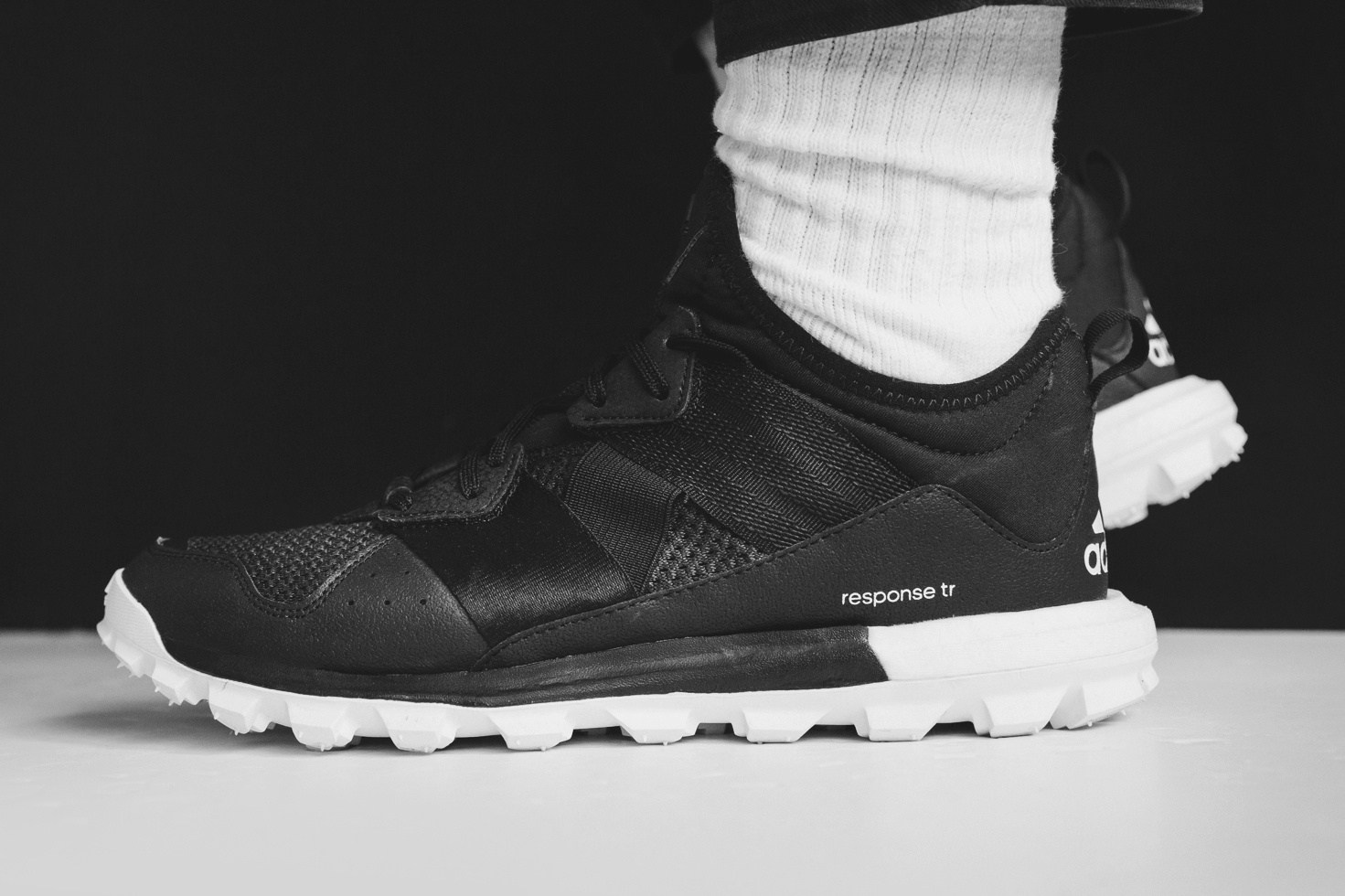 The Response BOOST Trail shoe released by Adidas in 2015 was built to be the perfect outdoor shoe, regardless of terrain or weather. The upper of the shoe features leather and mesh materials, including the classic Adidas three stripes made of seat belt webbing, to create a durable yet comfortable and still aesthetically pleasing shoe. The laces are easily tucked away so you won't have to worry about them coming undone and the shoe, of course features the classic Adidas BOOST midsole as well as small spikes on the bottom of the shoe for grip.
Check out all the images of the Adidas Response BOOST Trail below.