From Alexander Wang to Demna and paying tribute to Bernie Sanders. Balenciaga is cool again.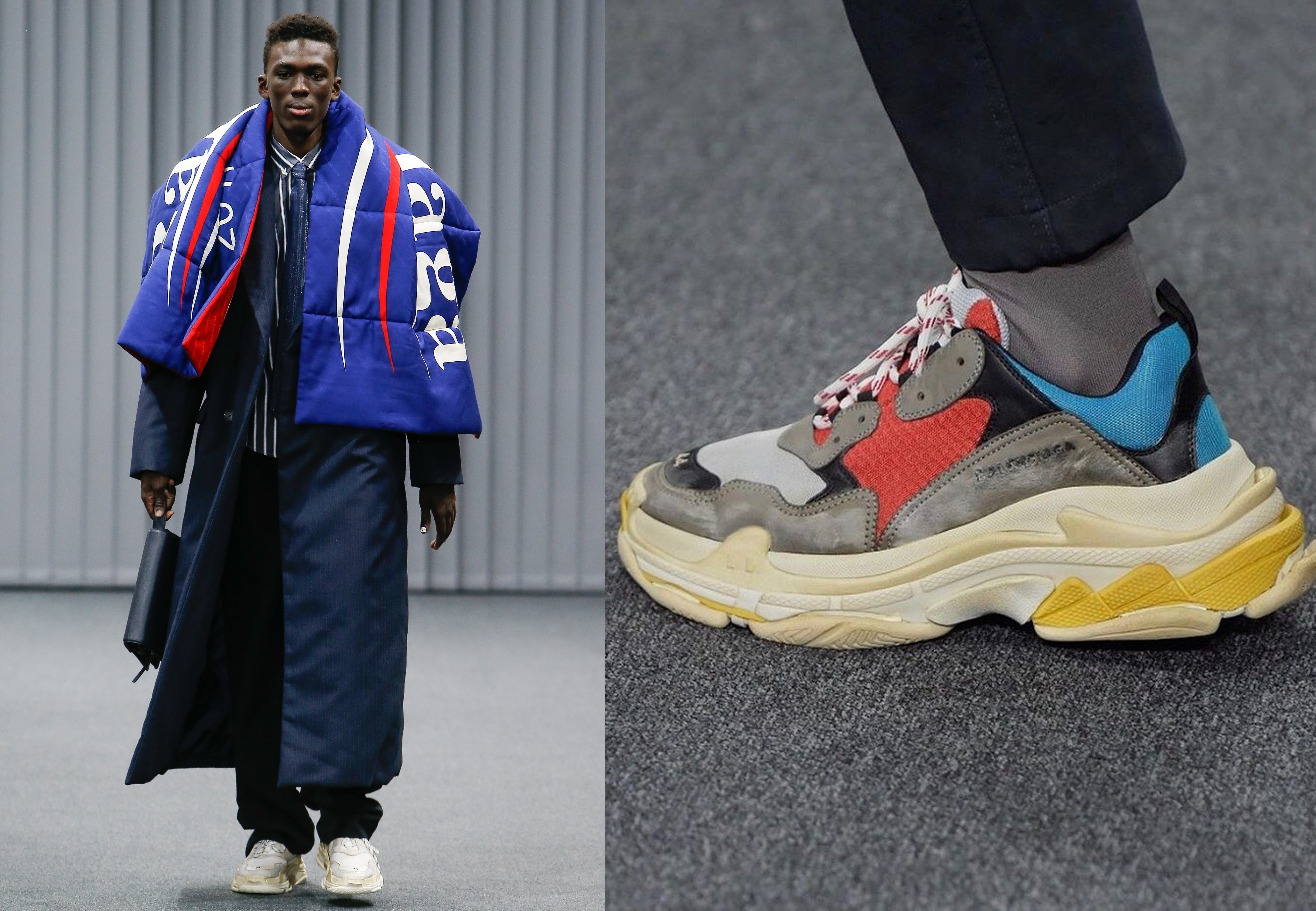 Since 2012 through to July 2015, New York based designer, Alexander Wang was Balenciaga's Creative Director. Only serving three years in the position still raises eyebrows to what really happened during his departure, with most other people staying for almost a decade if not more in the position. At some points of Wang's reign sales were through the roof and doing amazing but sometimes not so much, Luca Solca of Exane BNP Paribas said "He's not made a huge mark on Balenciaga so far," but this is not what we are here to talk about, we are here to talk about the now and how the brand has become one of fashion's most favourite designer brand to look out for.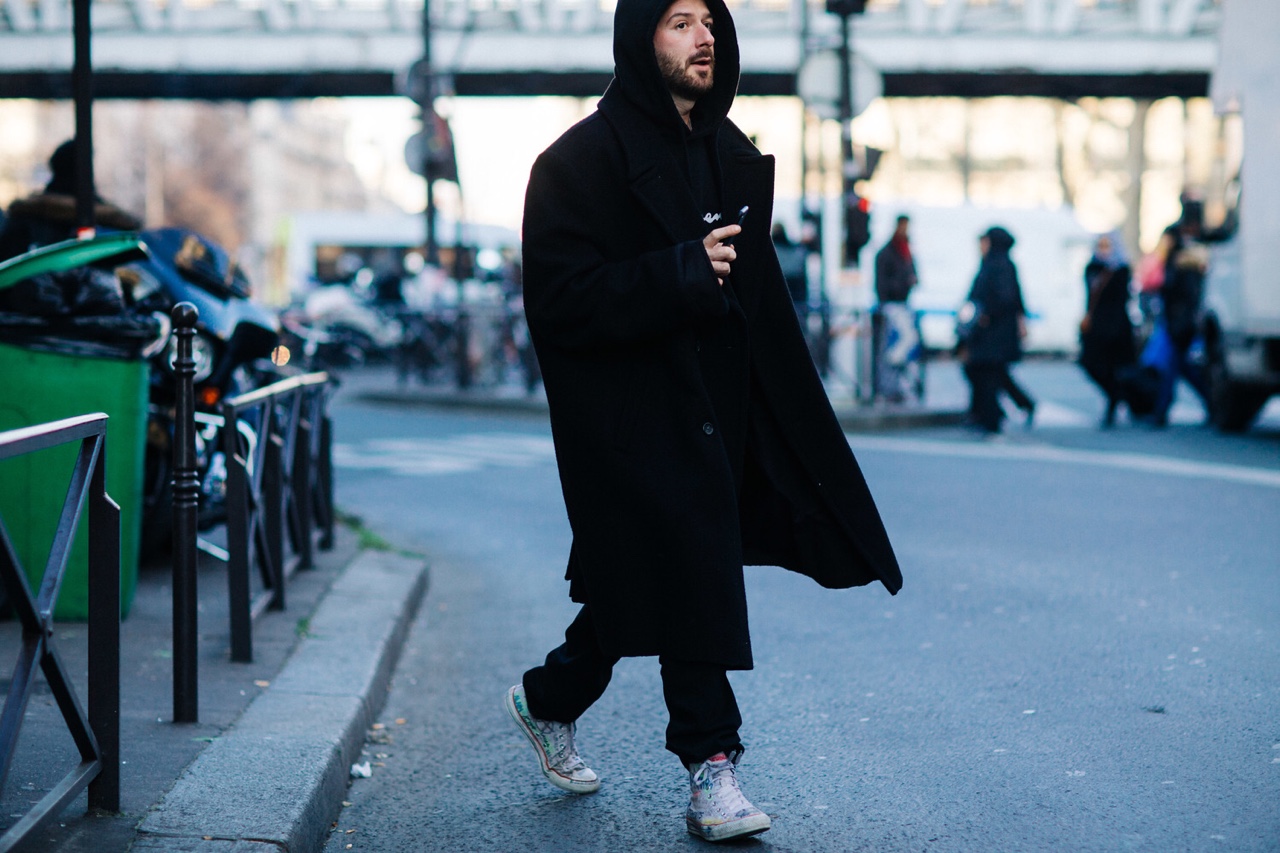 Here we are today with Demna Gvasalia as creative director of Balenciaga. Demna used to lead design teams at both Maison Martin Margiela and Louis Vuitton, meaning he is a pretty big deal. He is also the brain power behind the brand dominating the fashion world right now, Vetements. Demna Gvasalia was voted as Business of Fashion's person of 2016, he has cleverly created a highly sought after luxury streetwear brand, Vetements and is now giving Balenciaga that streetwear edge that is so current right now and what people are after.
One of the most talked about events of 2016 will always be the US Presidential election, so what does Demna do best? Design clothing that makes people talk. For Balenciaga FW17 we saw Demna take inspiration from Bernie Sanders, who was a presidential hopeful in the last election and create some stunning pieces.
Inspiration was taken from Bernie Sanders' logo and made into a now iconic Balenciaga logo. Demna is known for designing clothes for Vetements and making the unwearable, wearable. With super long sleeves to huge shoulder pads Vetements pushes the boundaries and for Balenciaga's FW17 collection boundaries have been pushed, we see huge puffer style scarves embodying the Bernie/Balenciaga logo, oversized jackets and a glorious bomber jacket that's cut looks uncomfortable to wear but gives a Vetements silhouette.
Balenciaga have also joined the ugly fashion sneaker gang, at their FW17 runway show we saw models wearing a clunky multicoloured trainer reminiscent of Raf Simons. It's another trainer that is not too aesthetically pleasing but is cool because is multicoloured, huge and Balenciaga right? Everyone loves an Adidas x Raf Simons Ozweego and judging by social media everyone is digging this trainer too. This is just another way Demna Gvasalia is turning Balenciaga into a modern 'it' brand that everyone wants a piece of.

Also in a cream/white edition:

Even more recently a black and white 'dad cap' has been doing the rounds of social media with Balenciaga in white embroidered on the front. Curved caps have been around on the streetwear scene since forever and will never leave, everyone was rocking this hat and it seems to be the hat to have at the moment even if it does come with a hefty price tag of £185, Balenciaga definitely know what they are doing.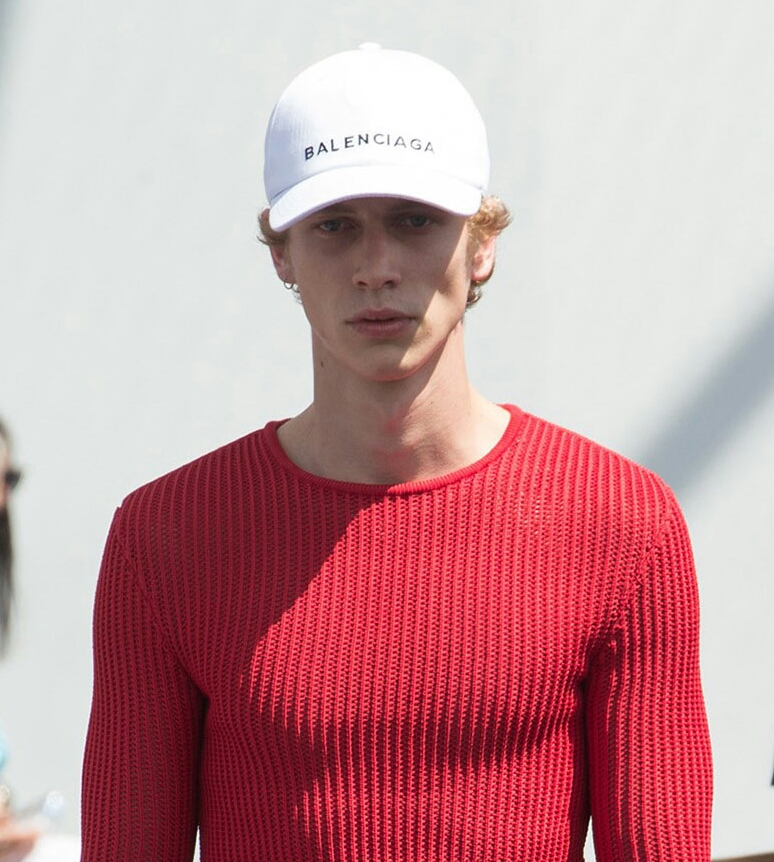 Another popular favourite is the Baleciaga SS17 sock trainers, which seems to be a new comfort for this season.
Check out Balenciaga's full Fall/Winter 2017 runway show here.
See how people rocked Balenciaga during fashion week, shot by Jake Hateley:

Shop Balenciaga online here.