Another season, another design team.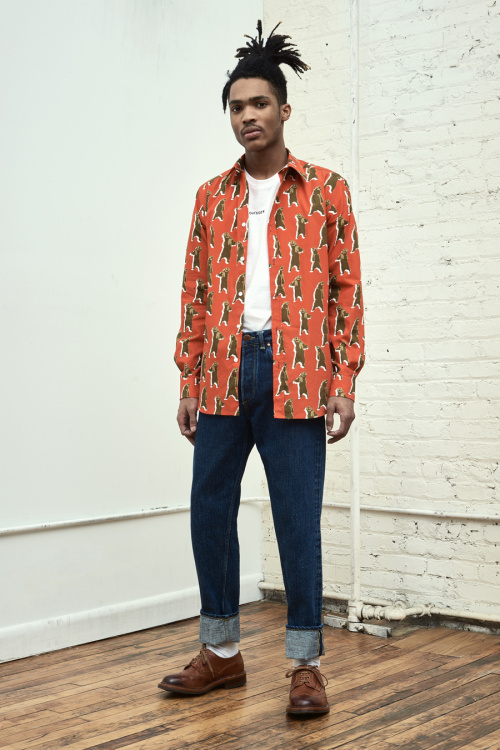 Band of Outsiders, a Los Angeles based clothing brand founded by Scott Sternberg, have just unveiled their effortlessly stylish collection. After a disappointing first season, the brand hired a completely new design team. Elegant tailoring was replaced with looser silhouettes, however, we are still not sure what market is the brand trying to target. We need to wait and see whether the brand will change its creative direction once again.
The Fall/ Winter collection was all about mixing playful prints with the colour palette of beige, brown and blue.
See the full Band of Outsiders Fall/ Winter 2017 Collection below.