Sportswear Meets Post-Punk.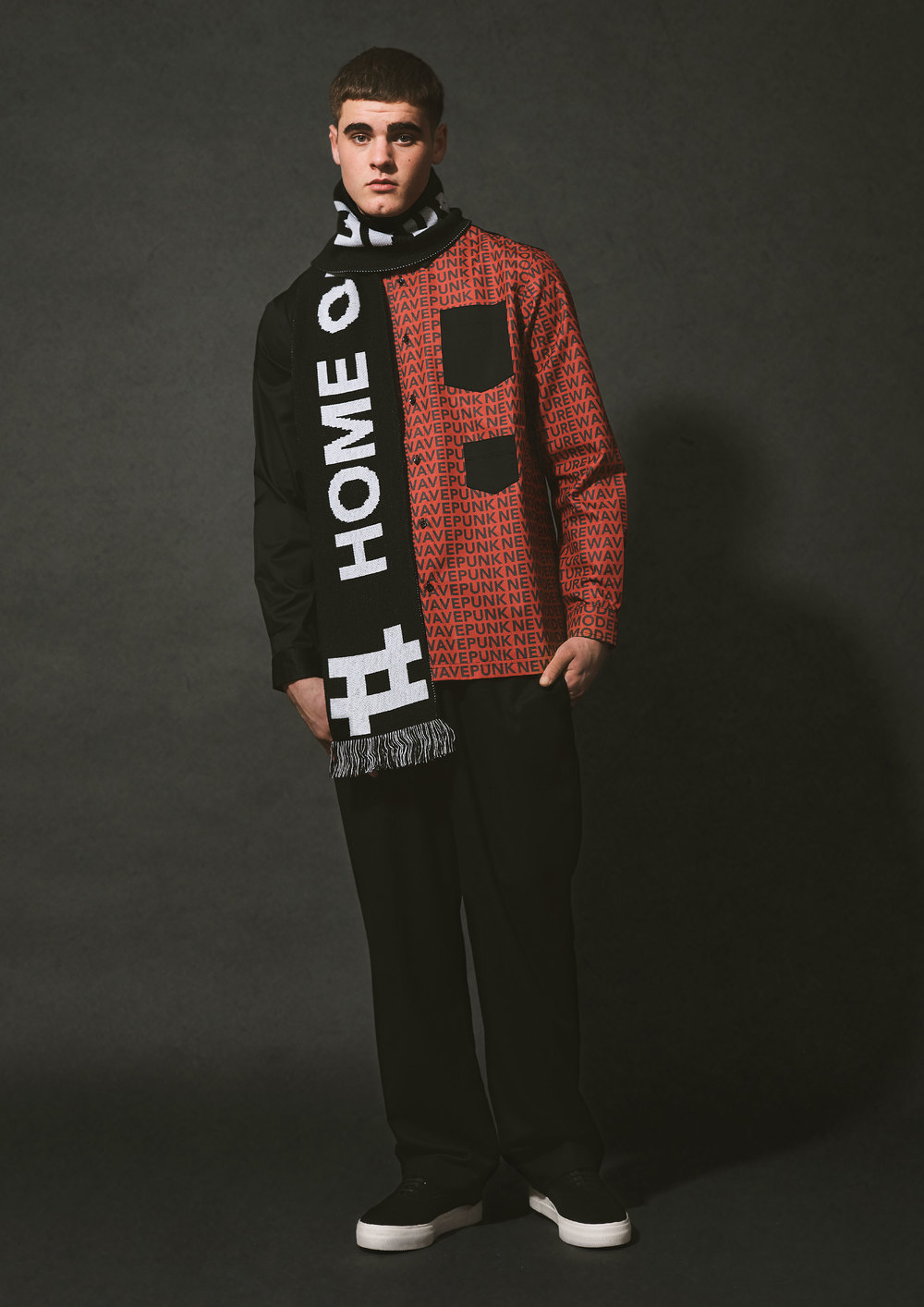 Contemporary menswear brand, HOME OF HOMME, have released their NEWMODERNFUTUREWAVEPUNK autumn/winter 2017 lookbook. The collection fuses the brands approach to sportswear, streetwear and premium fashion with post-punk influences, focussing on a monochrome colour palette and the occasional injection of red. Classic silhouettes of bomber jackets, shirts, trousers and more have been reworked to include modern checkered prints and simplistic HOME OF HOMME branding. Stand out pieces from the collection include an oversized black and white scarf, a quarter zip jacket and a black and white mismatched shirt. Sourcing all materials from the UK and Italy, HOME OF HOMME's products are created with detailed fabrication and quality workmanship.
Check out the full HOME OF HOMME NEWMODERNFUTUREWAVEPUNK lookbook in full below.