No, they're not Reebok's.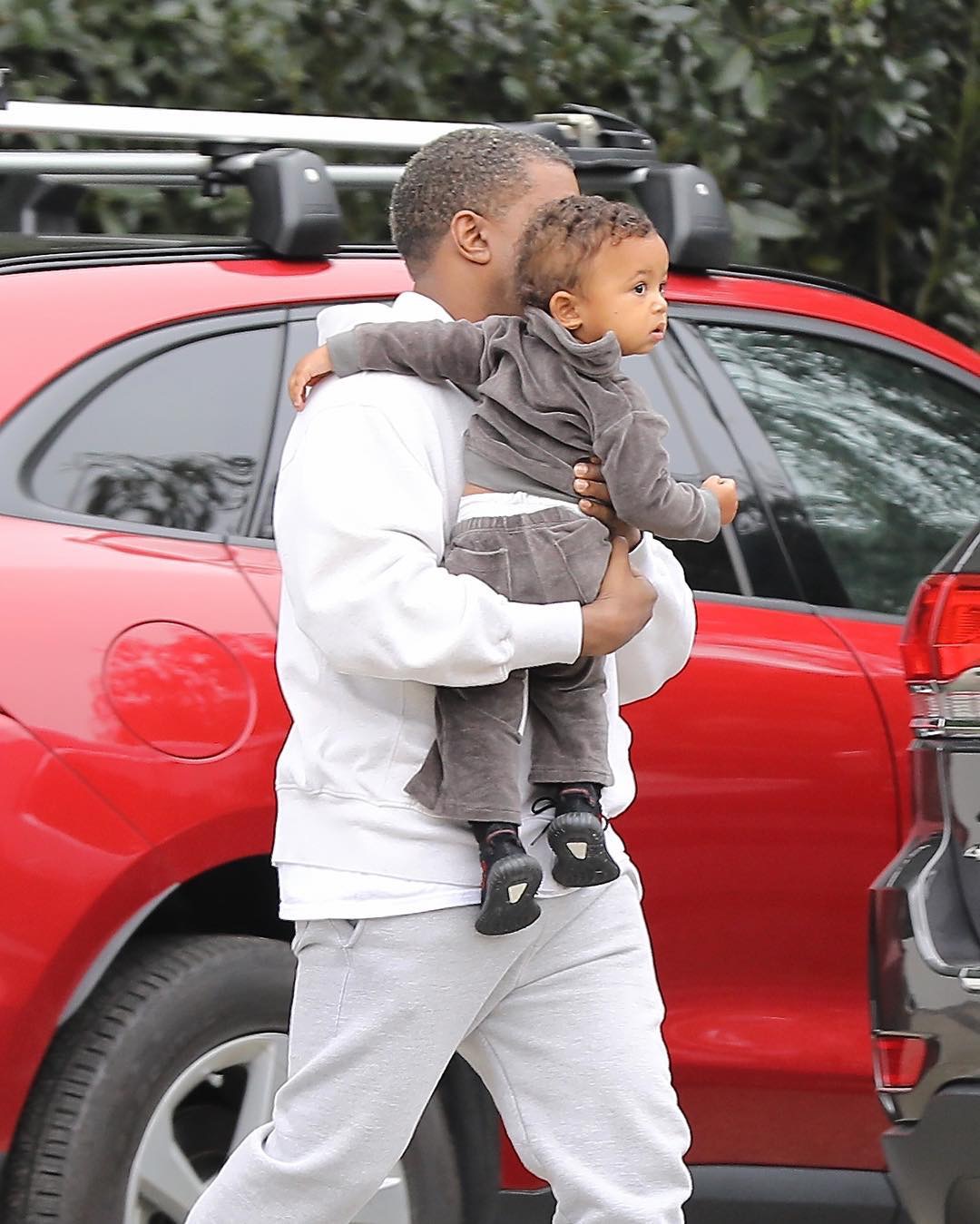 Kanye keepin' it cool and cozy for a Superbowl party. Lets give you the low-down for this outfit: white 'Calabasas' sneakers, grey Champion joggers and a plain white hoodie. The Yeezy Season 'Calabasas' sneakers are very similar to the Reebok Workout Low, which isn't too surprising as Adidas own Reebok so it could be a ploy to help push Reebok sales up? These are currently unreleased so you'll have to wait for a confirmed release date. You can pick up the Champion Joggers very easily in most places; they feature Reverse Weave technology which is common in Champion products.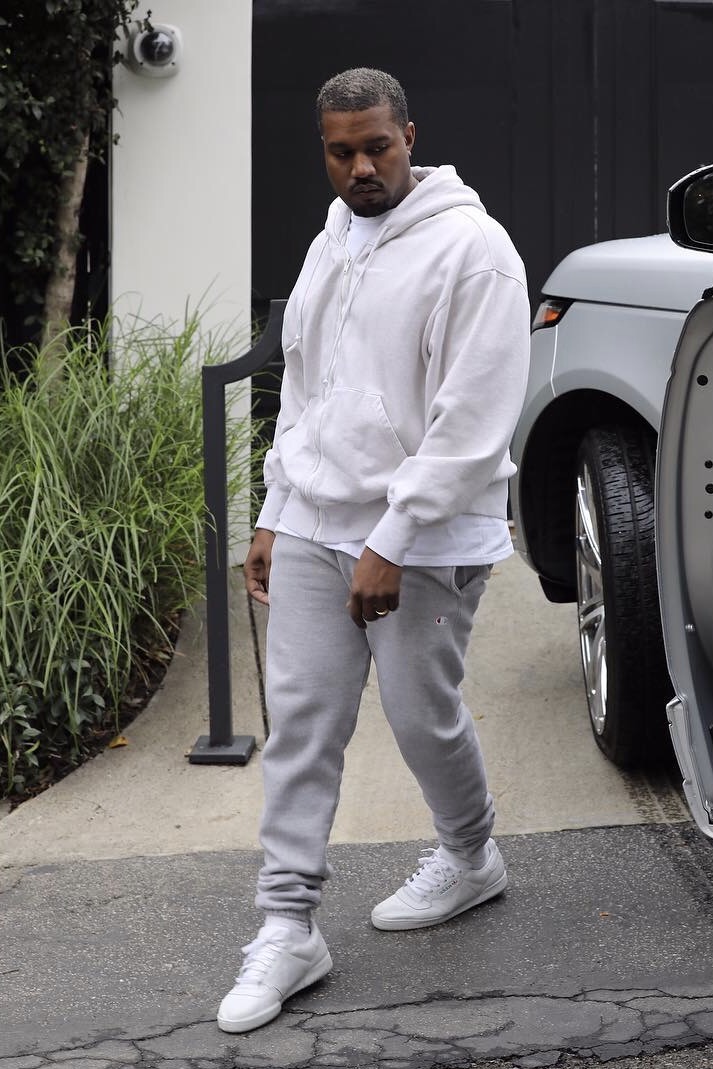 Close up on Kanye's sneakers: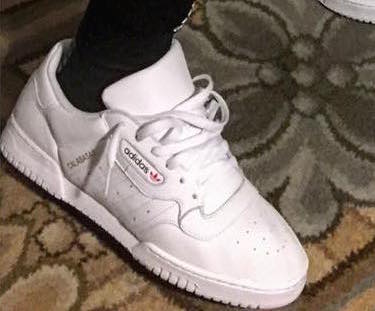 Get the look below: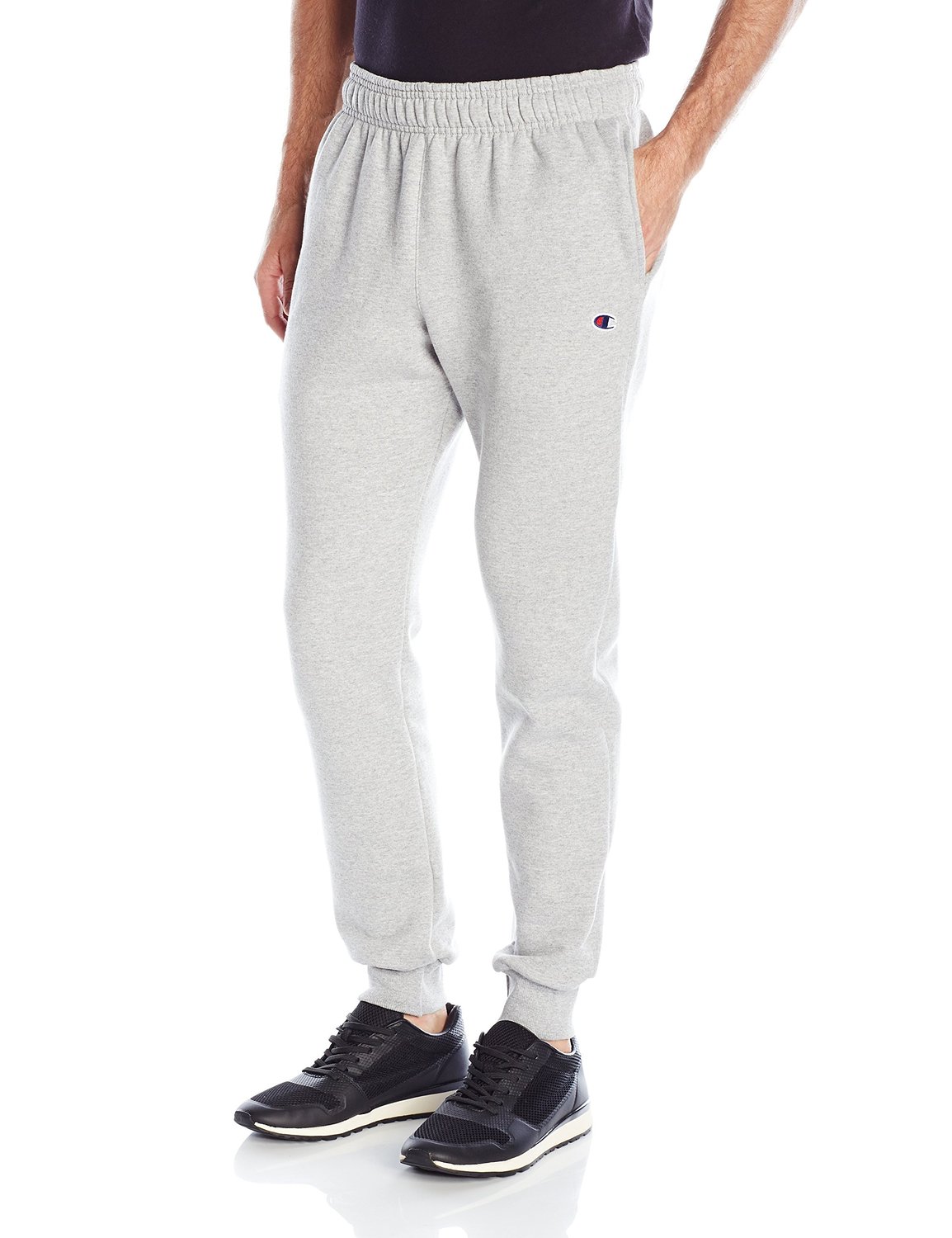 Champion Reverse Weave Pant – Click here to buy.