Rihanna was spotted standing out in a full came outfit.
Rihanna was seen out in the streets in a full camo outfit, even in full camouflage the Anti singer was the centre of attention. Wearing a new Vetements x Canada Goose winter jacket in a black and grey colourway with matching trousers and sparking stilettos, it's safe to say Rihanna was looking on point.
Shop the look below: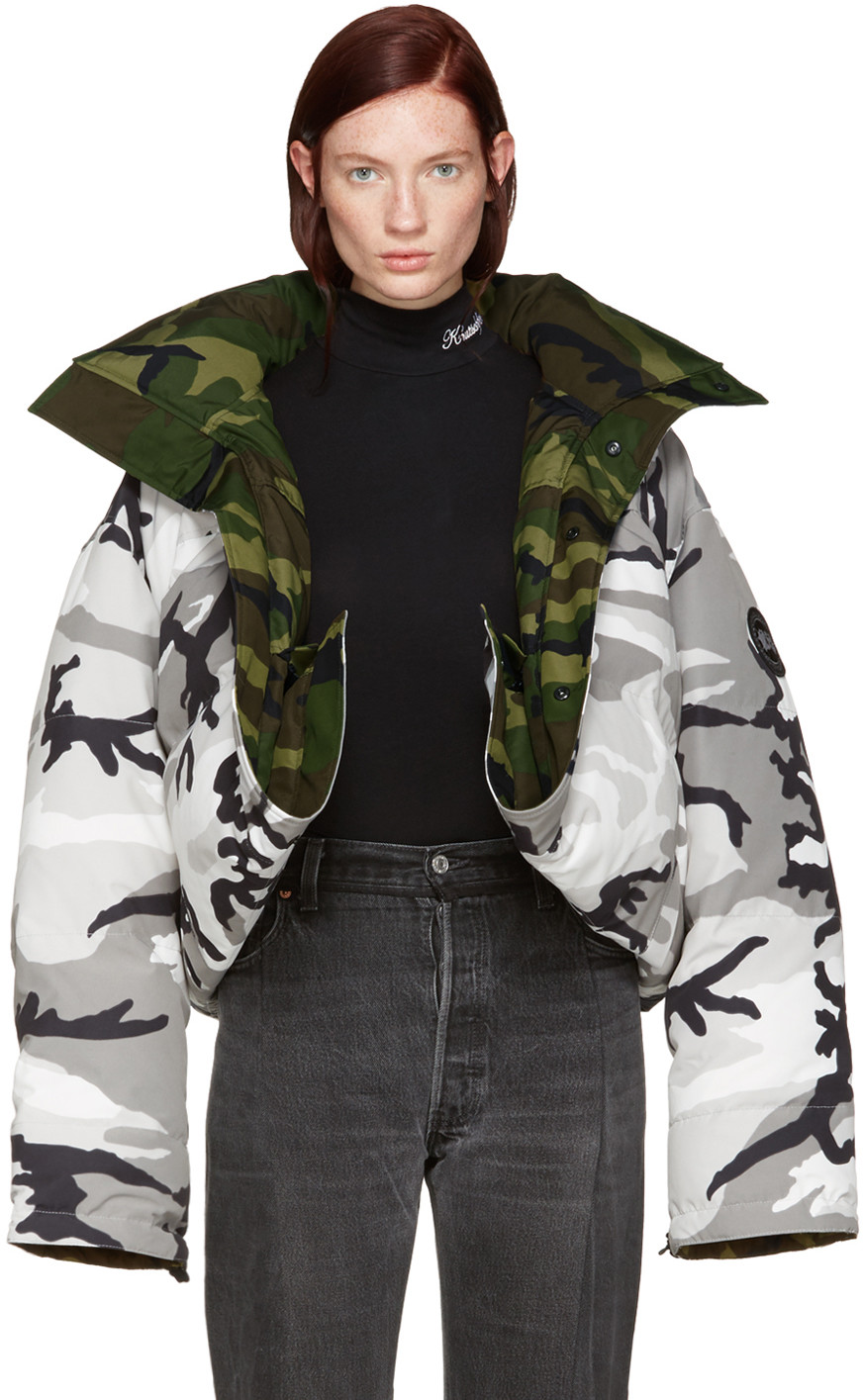 Vetements Reversible Grey Camouflage Canada Goose Parka – Click here to buy now.
Urban Black and Grey Camo Trousers – Click here to buy now.