Photographed by Naoto Kobayashi.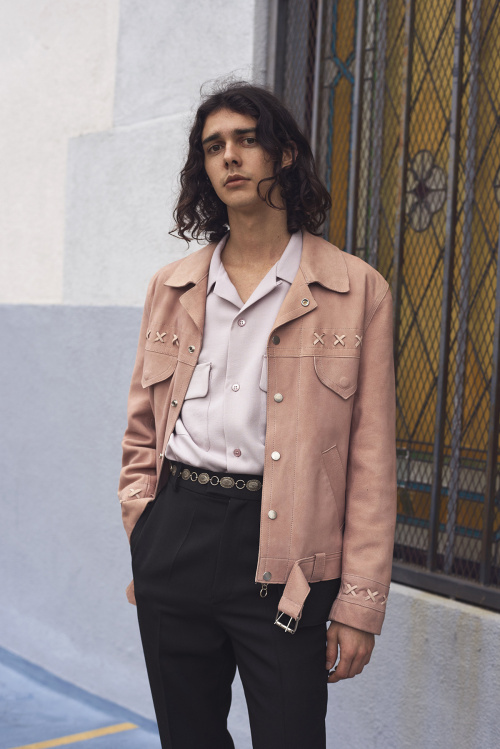 CMMN is a menswear brand launched in 2012 in Malmö, Sweden by Saif Bakir and Emma Hedlund. The forward-thinking brand creates high quality wardrobe staples as well as more extravagant pieces. CMMN SWDN tends to draw its inspiration from youth subcultures. In their newest editorial for Japanese GRIND Magazine, the duo presented pieces from their Spring/Summer 2017 collection such as check shirts, black tracksuit and silk jackets.
Saif Bakir said about the inspiration behind CMMN SWDN Spring/Summer 2017 collection: "I visited Morocco for the first time in my travels in February last year. I was totally in love with the chaotic atmosphere of the Medina (the old maze in the urban area of Marrakech) and the flooded colorful street market, the scenery of exotic spices and various rich color. That country is the place where the East and the West truly mix together."
See the full CMMN SWDN editorial for GRIND Magazine below.