What is going to be the next big trend in fashion?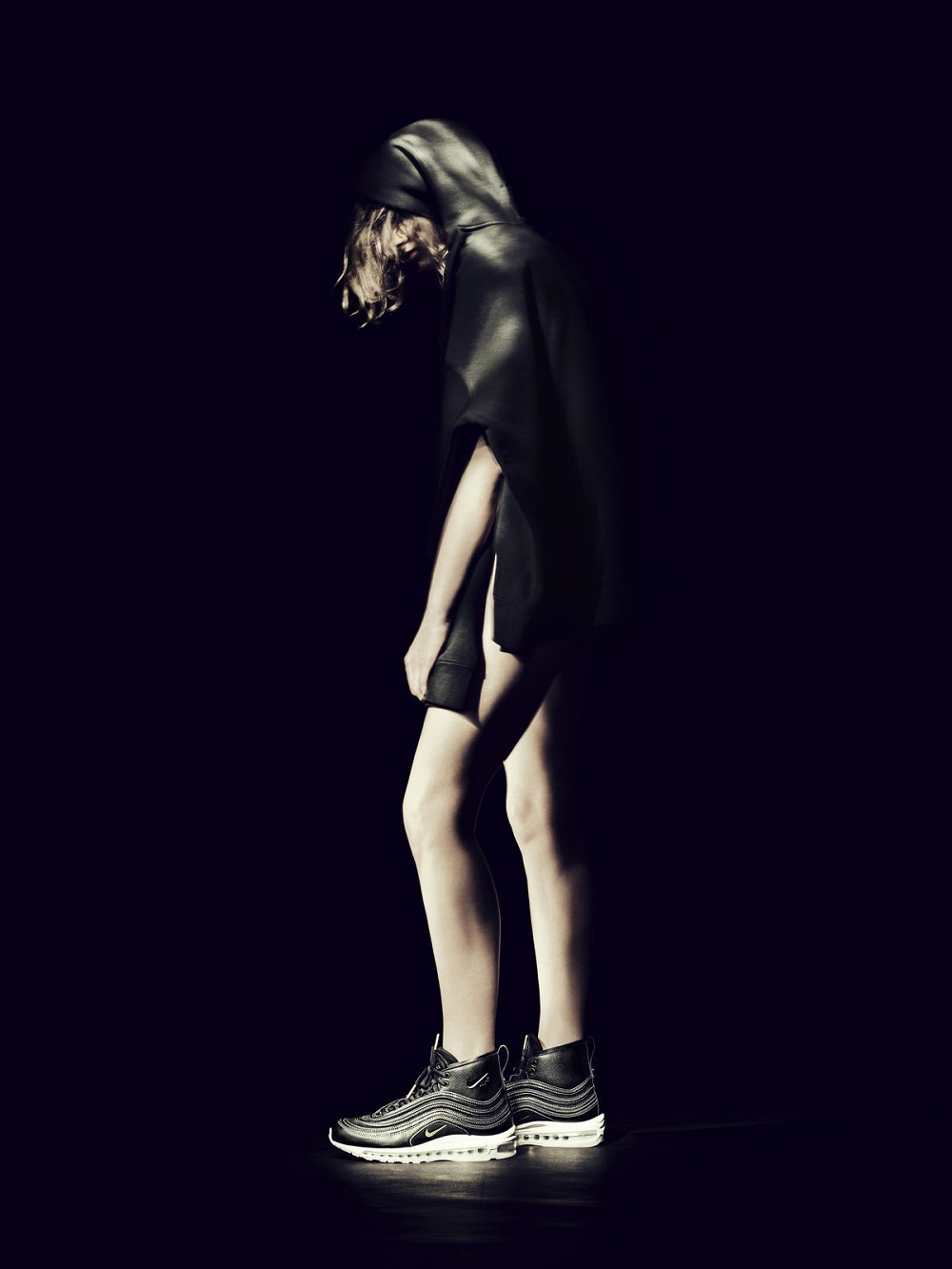 Riccardo Tisci, an Italian fashion designer, believes that is honesty: "The future is about honesty. Everything people want seems to be honest, to be real. People want honest clothes, honest shoes, honest everything. This is really what people look for, design-wise, colour-wise and in fashion and in the way people dress." The successful designer also believes that the Air Max 97 is an iconic shoe of the 90's as it was one of the first collaborations between fashion and sportswear. The new Air Max 97 comes with a mature twist, however, the shape of the sneaker remains the same. The shoe is made out of black leather and it features contrasting white stitching. You can read Riccardo Tisci's full interview with Nike here.
The NikeLab Air Max 97 Mid x R.T is set to be released on Sunday, March 26 at NikeLab stores as well as online.
See more pictures of The NikeLab Air Max 97 Mid x R.T below.