Modern Day Marie Antoinette.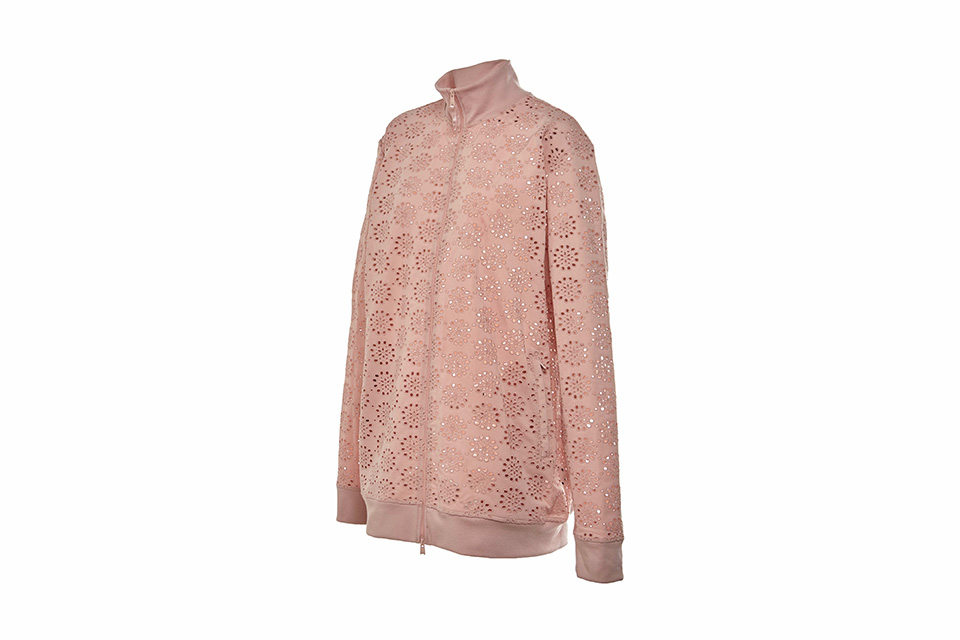 After being unveiled at Paris Fashion Week last year, Rihanna and PUMA's Spring/Summer 2017 FENTY PUMA collection has finally been released. Channeling a modern day gym loving Marie Antoinette chic vibe, the collection includes lacing tights, hoodies, jackets, t-shirts, hats, chokers, shoes and even hoodies for men. The collection follows a blush pink, olive green and tan colour pallette throughout offering all of the pieces in these colours and occasionally more. Key pieces include bold Die Cut Embroidered Pants, a luxurious Ruffle Backpack and the perfect sporty glam Lace Up Heel.
Prices range from $30 for a Lace-Up Choker to $450 for a pair of the Lace-Up Heels and are available to buy on the US PUMA Store now, with a UK release set for 13th April.