7 biggest SS17 trends.
Are you looking for the biggest trends from this year's catwalks? We've got you covered! Read on to find out more about the key menswear Spring/Summer 2017 trends spotted during fashion weeks and see street style inspiration on how to wear these trends.
WIDE STRIPES
Stripes have always been here, you definitely have them in your wardrobe, and now it is time to look for bigger stripes and narrow-and-thick stripe combinations. Invest in trousers that feature stripes in varying widths and pair them with a vertical-striped T-shirt or a blazer with oversized shoulders to make some heads turn! We recommend wearing simple one-coloured trainers that will not clash with your striped outfit.
Fendi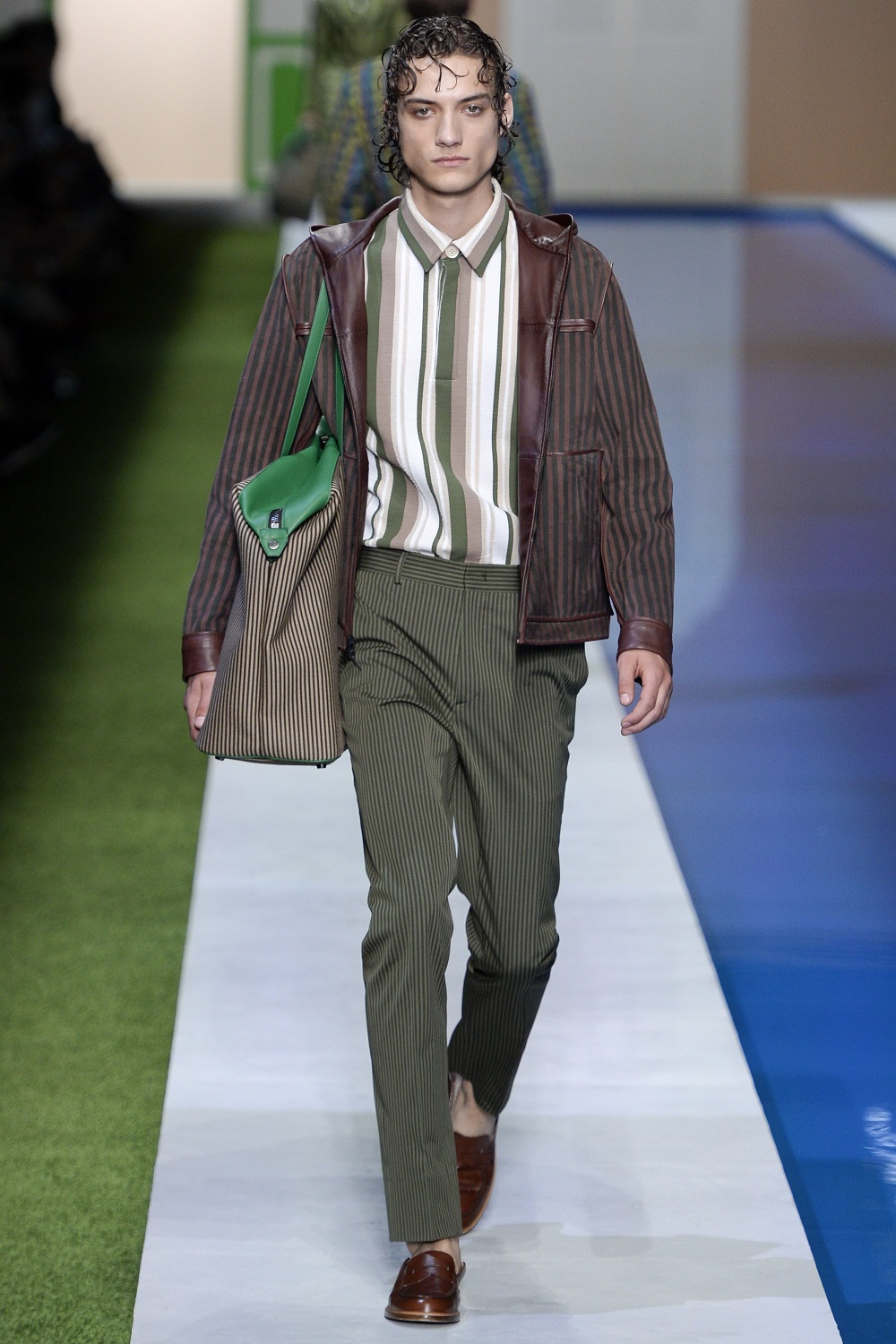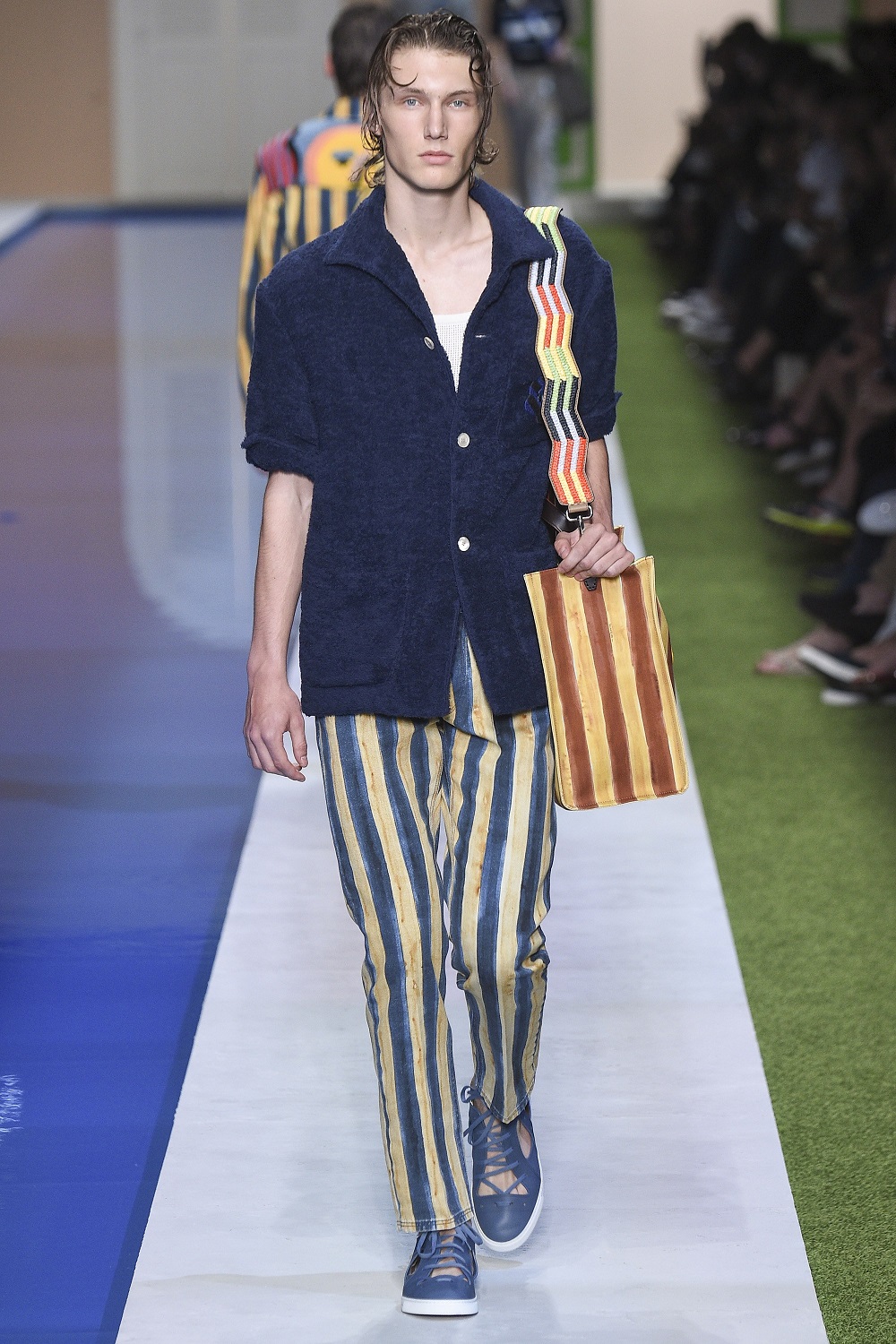 Tiger of Sweden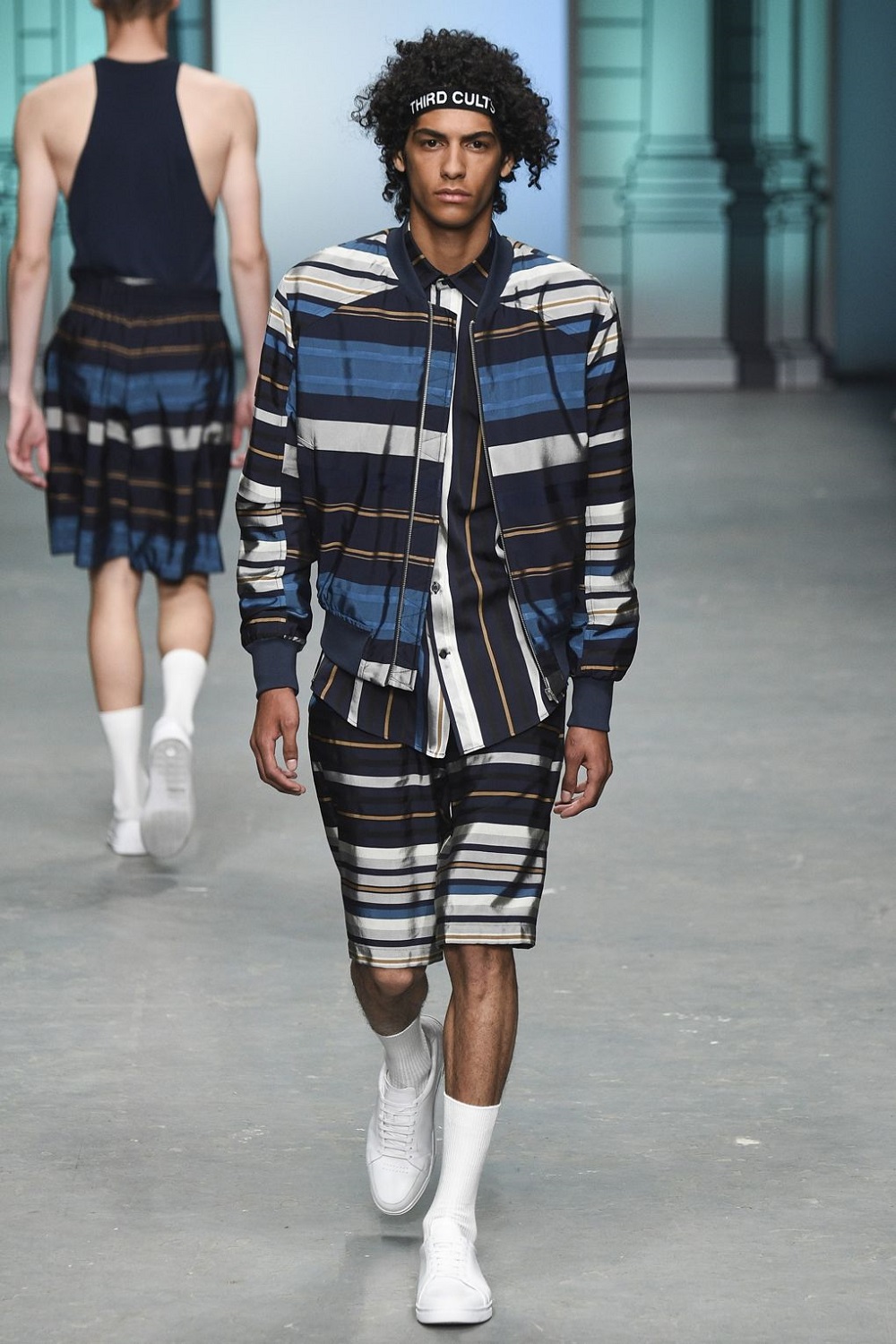 Streetstyle inspiration: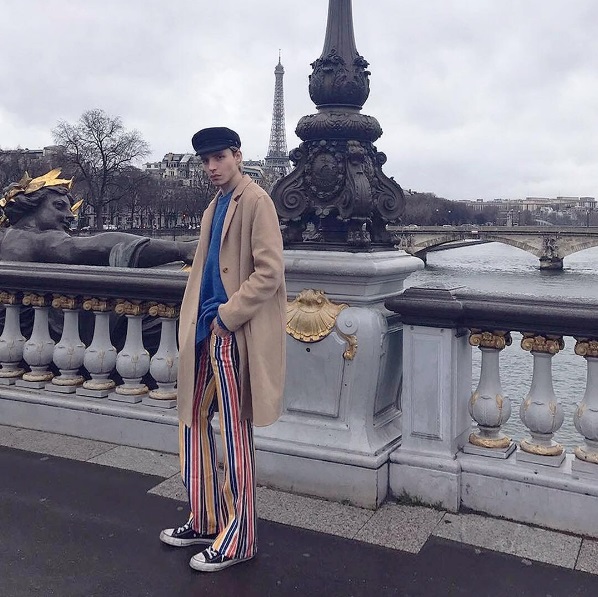 Instagram: helloemanuel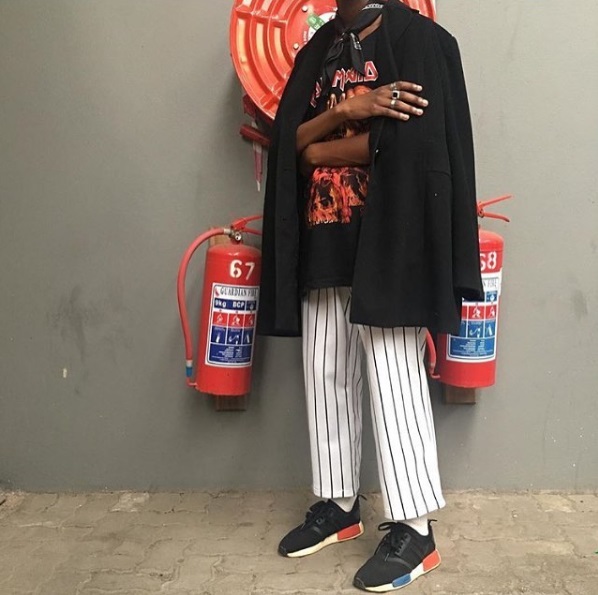 Instagram: neighborhood.scientist
TECHNICAL OUTWEAR
Many brands took inspiration from the outdoors and added technical details to the hiking gear. Many brands used waterproof fabrics and featured windbreakers and even traditional hiking gear. Prada took it to next level and focused their whole SS17 on the outwear theme. You do not need to go hiking to pull technical outwear off!
Dior Homme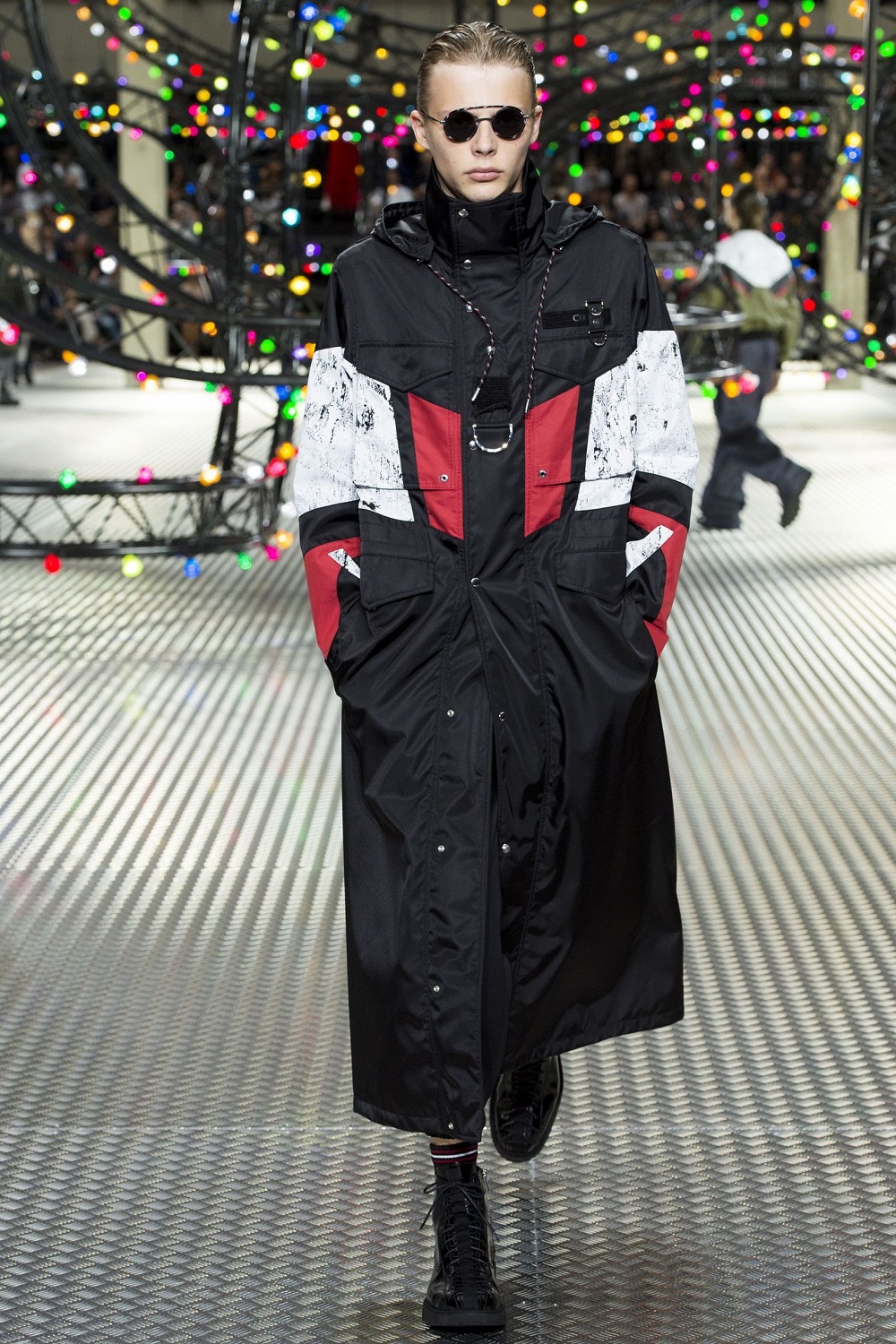 Prada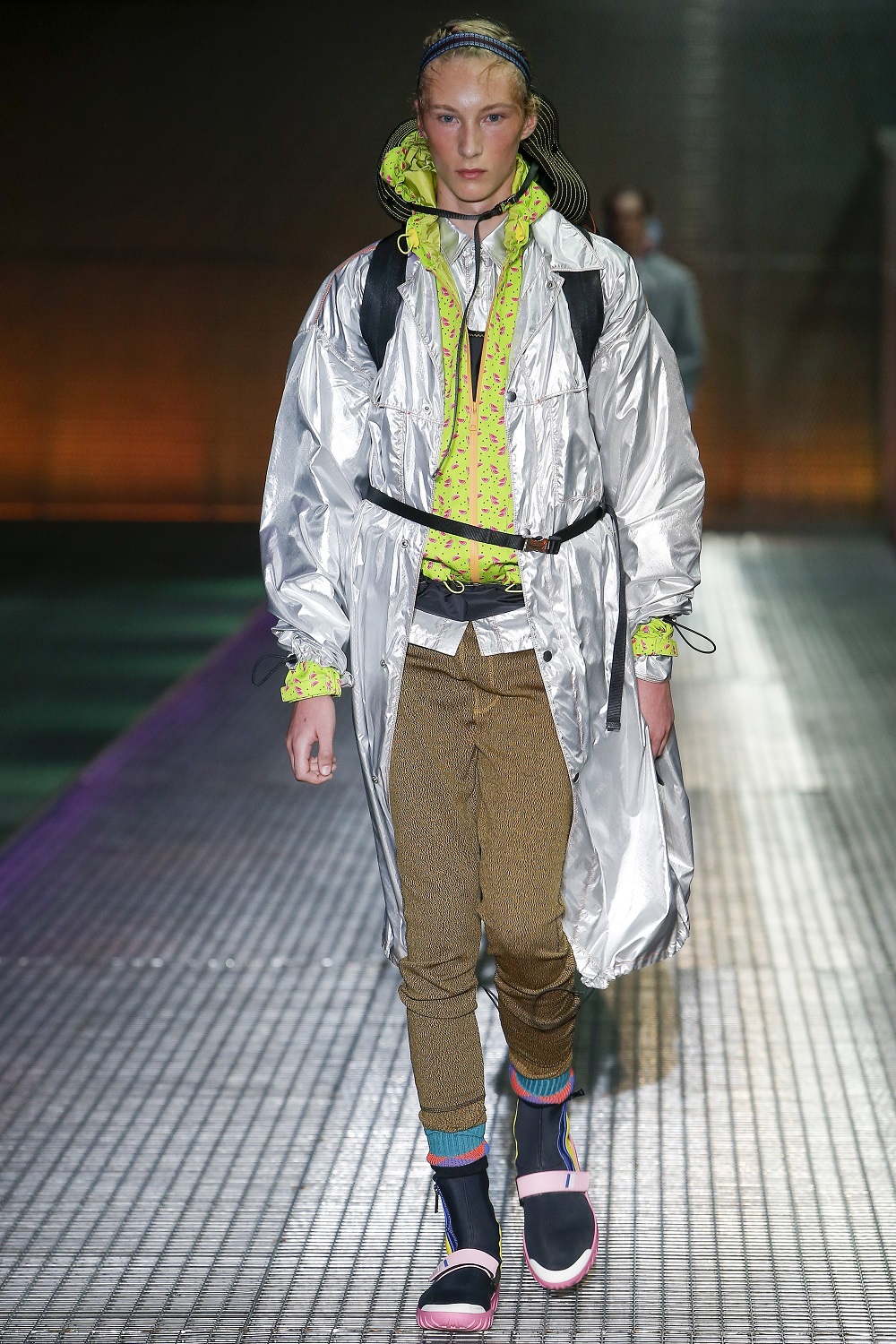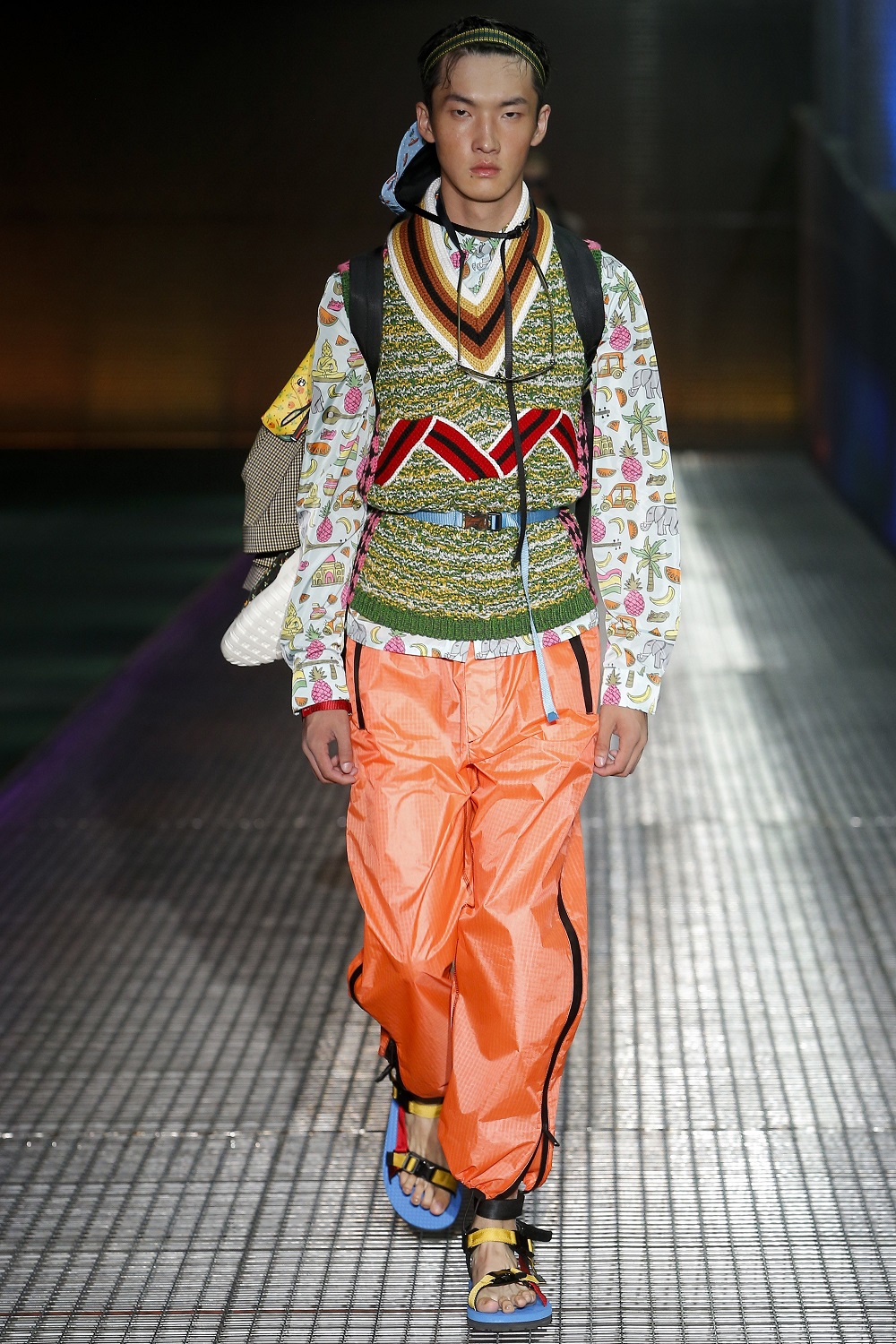 Streetstyle inspiration: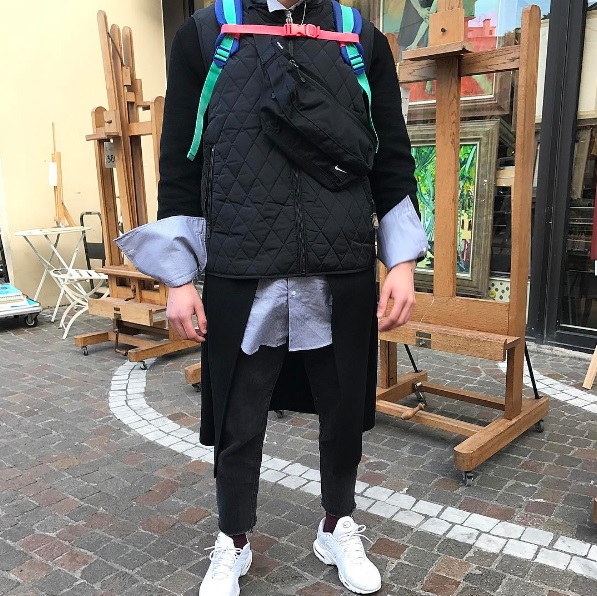 Instagram: mbh.ada
RAINWEAR
Speaking of waterproof fabrics, rainwear is another SS17 trend that was spotted multiple times on runways. Comme des Garçons Homme Plus, Louis Vuitton as well as Gucci featured anoraks, rainwear and sheer jackets in their Spring/Summer 2017 collections. Make a bold statement by wearing yellow or red anoraks when it rains.
Comme des Garçons Homme Plus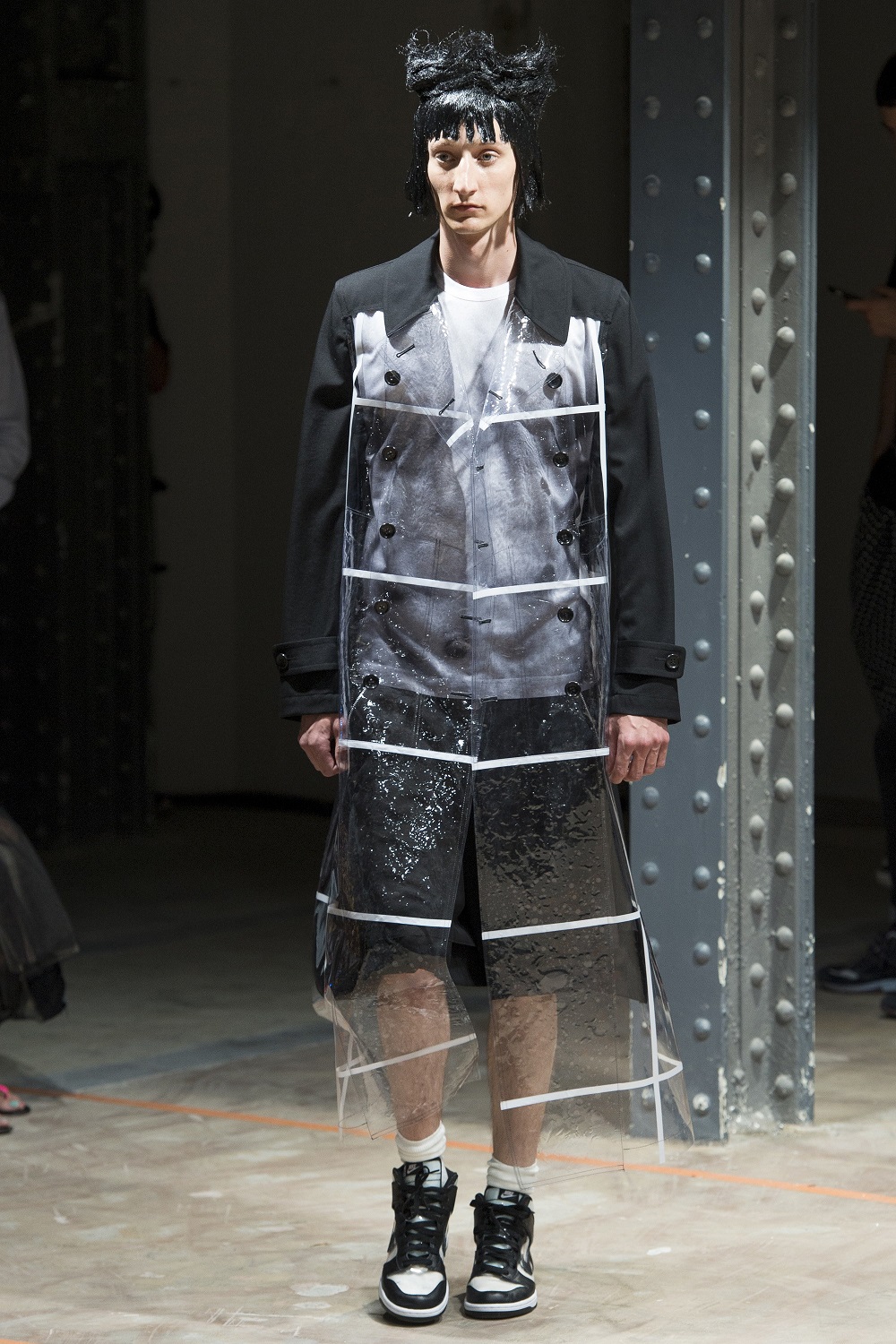 Gucci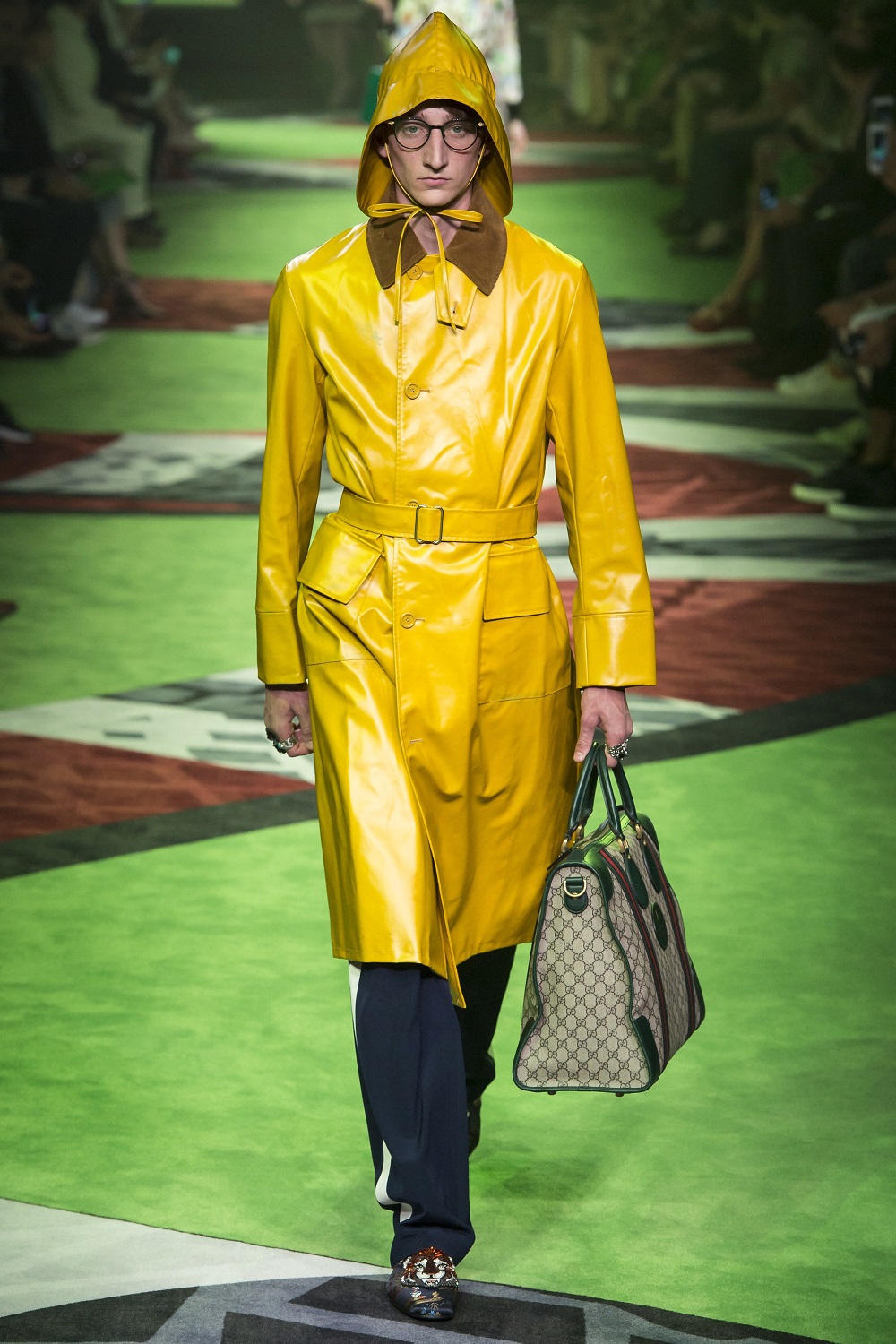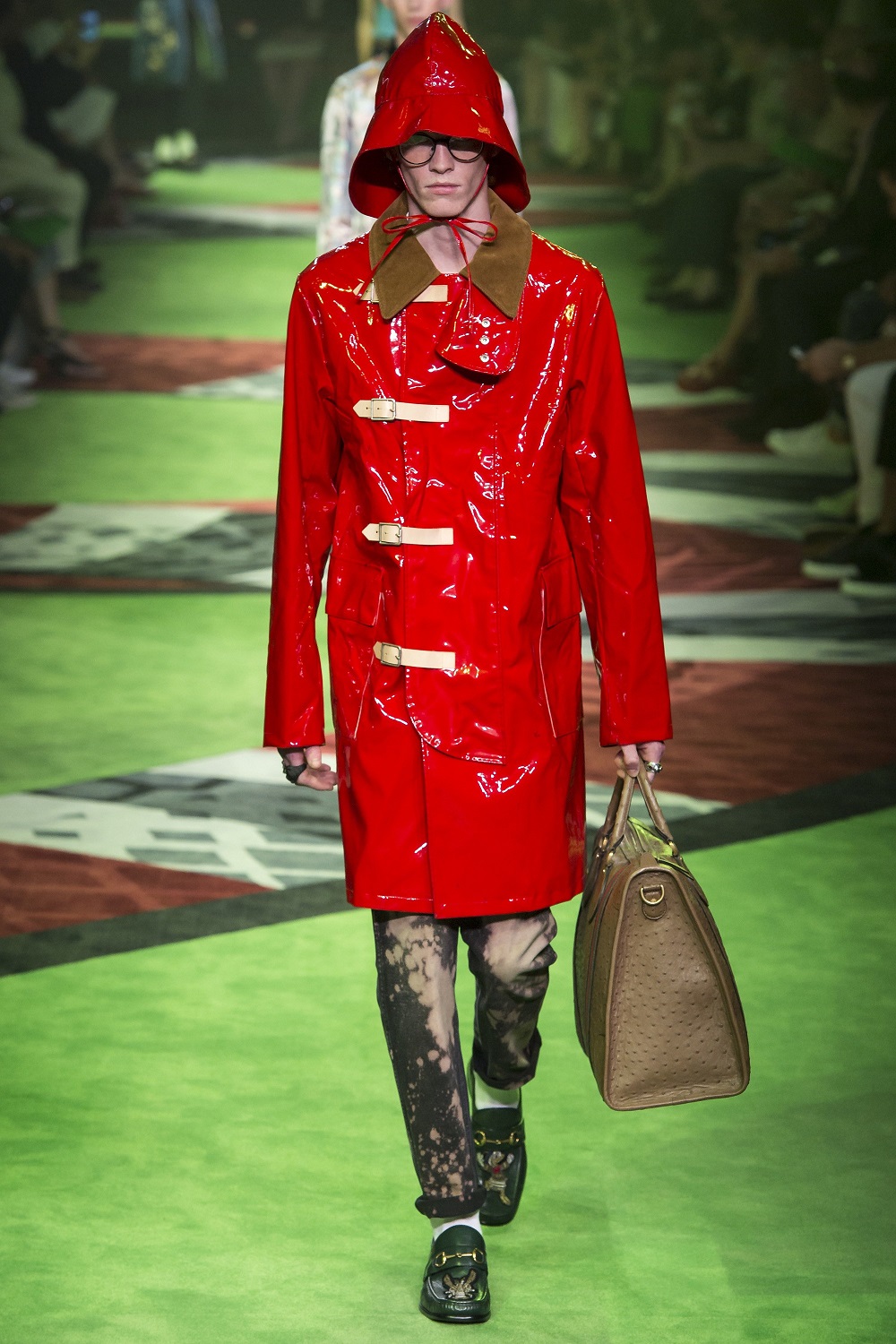 Streetstyle inspiration: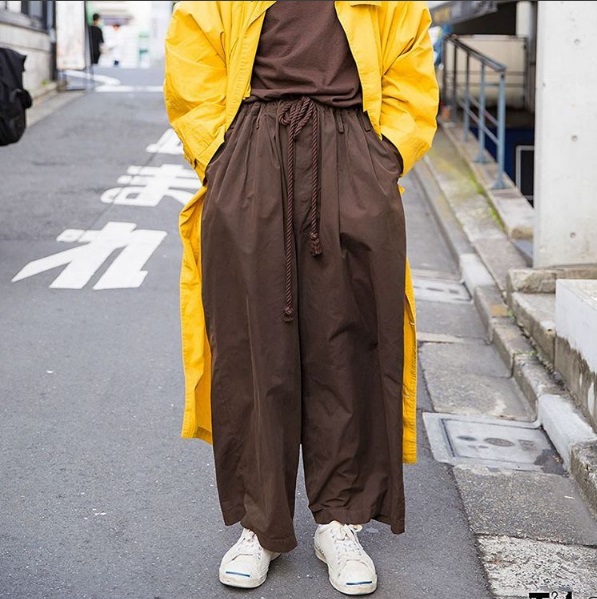 Instagram: louisrubi

BELT DETAILING
Many designers included rope as a fashion accessory in their SS17 collections. Swinging from modern tailoring, keeping the pants up as well as being part of the previously mentioned technical outwear gear, rope lines could have been spotted many times during fashion weeks in London, Paris and Milan. Other designers opted for metal O ring belts and super long belts too.
Dior Homme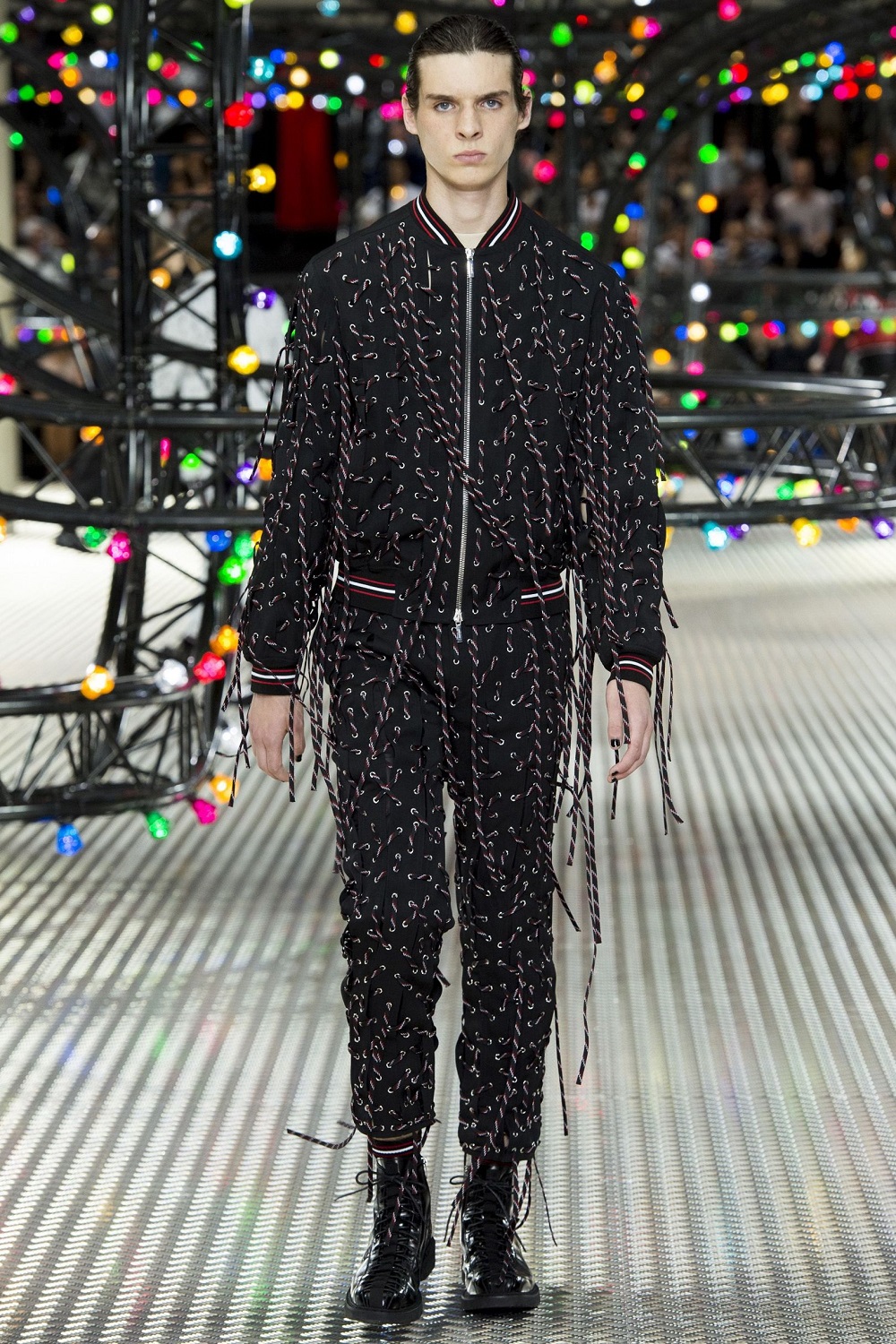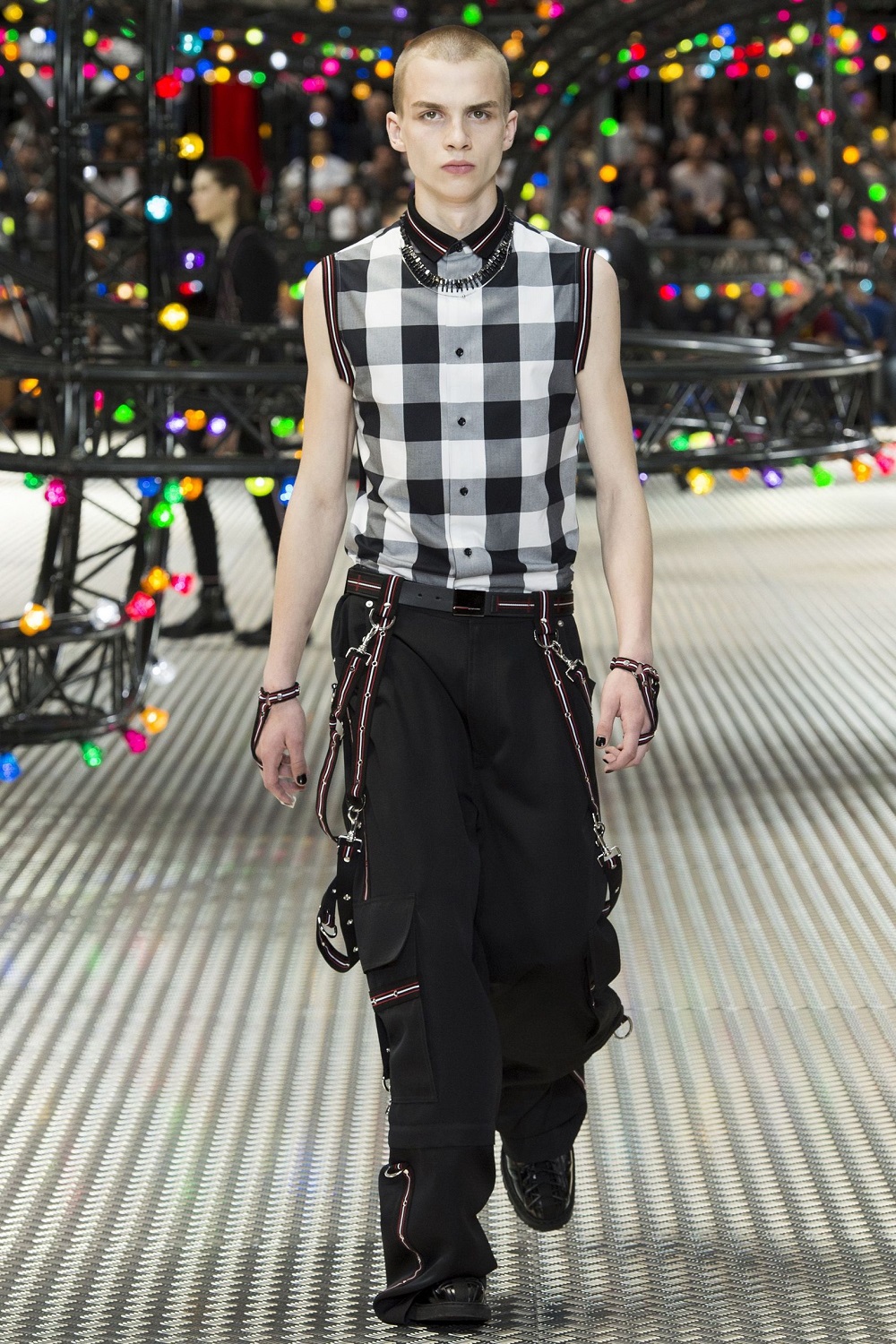 MSGM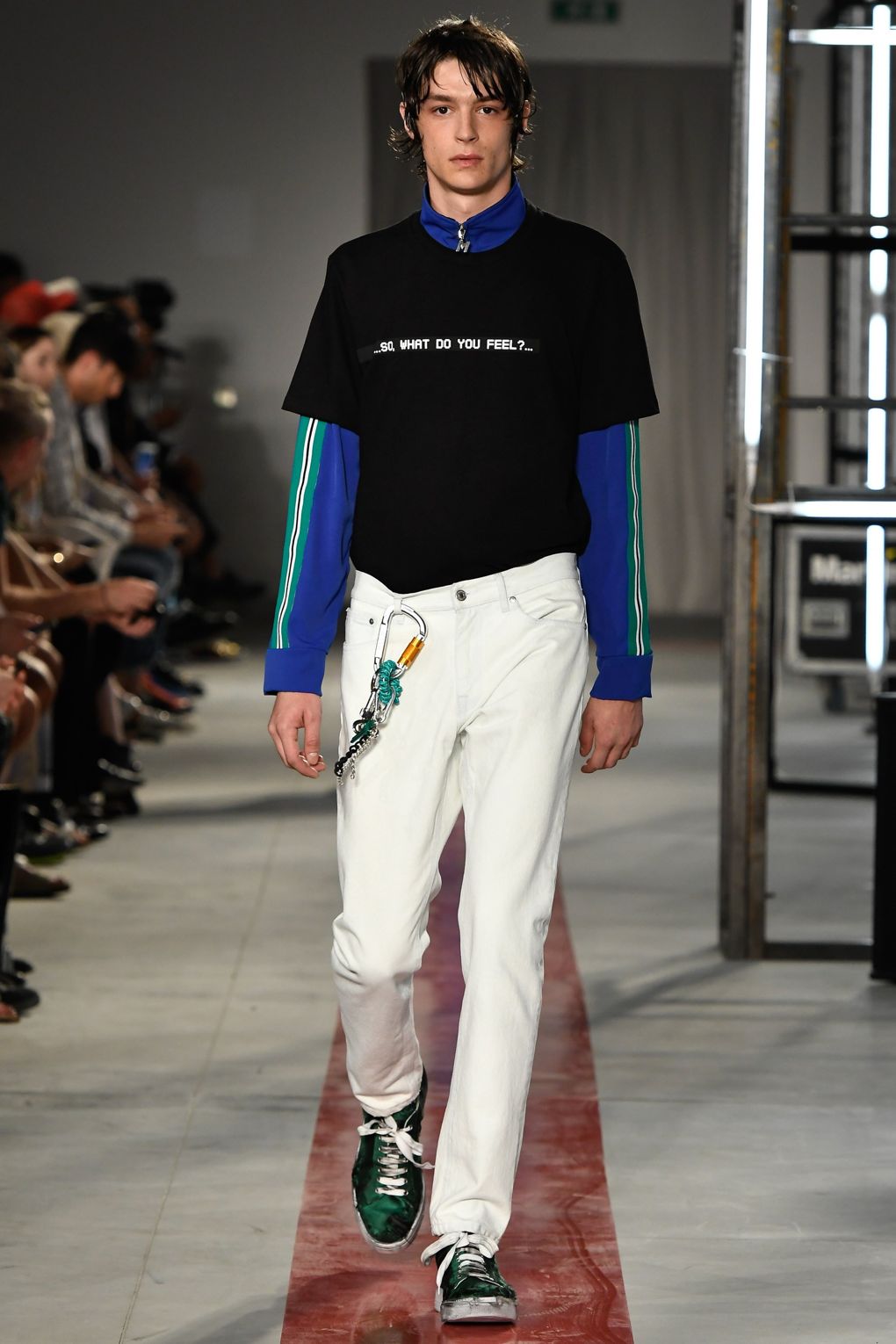 Streetstyle inspiration: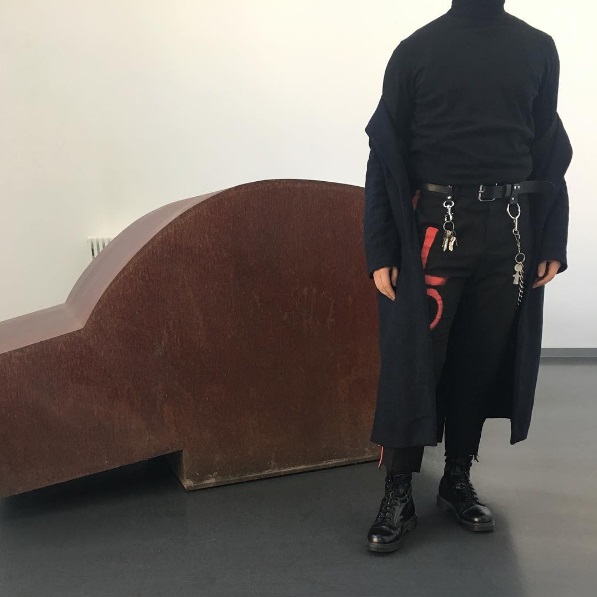 Instagram: ashrafsp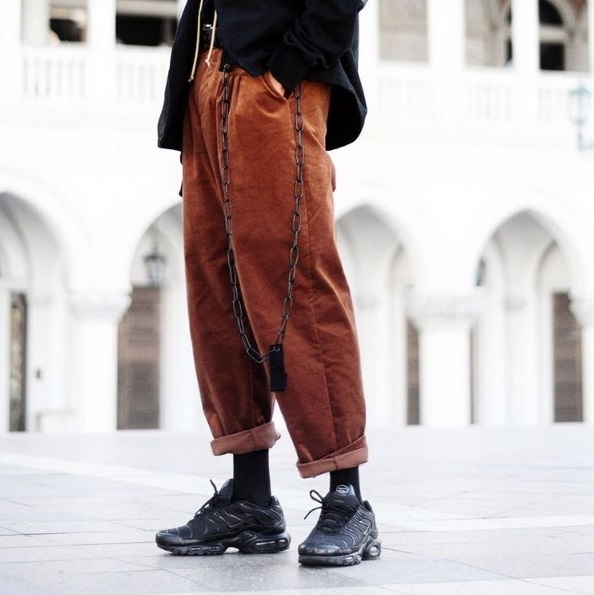 Instagram: griztriz
Instagram: blavknut
SQUARES AND CHECK BOARDS
Are squares going to make an even bigger comeback than wide stripes? Black and white checks were often seen, however, it was the Givenchy's green squares that stole the show. Wooyoungmi, a South Korean's menswear brand, featured this trend heavily in their SS17 collection. Paul Smith incorporated big check board in their tailoring too.
MSGM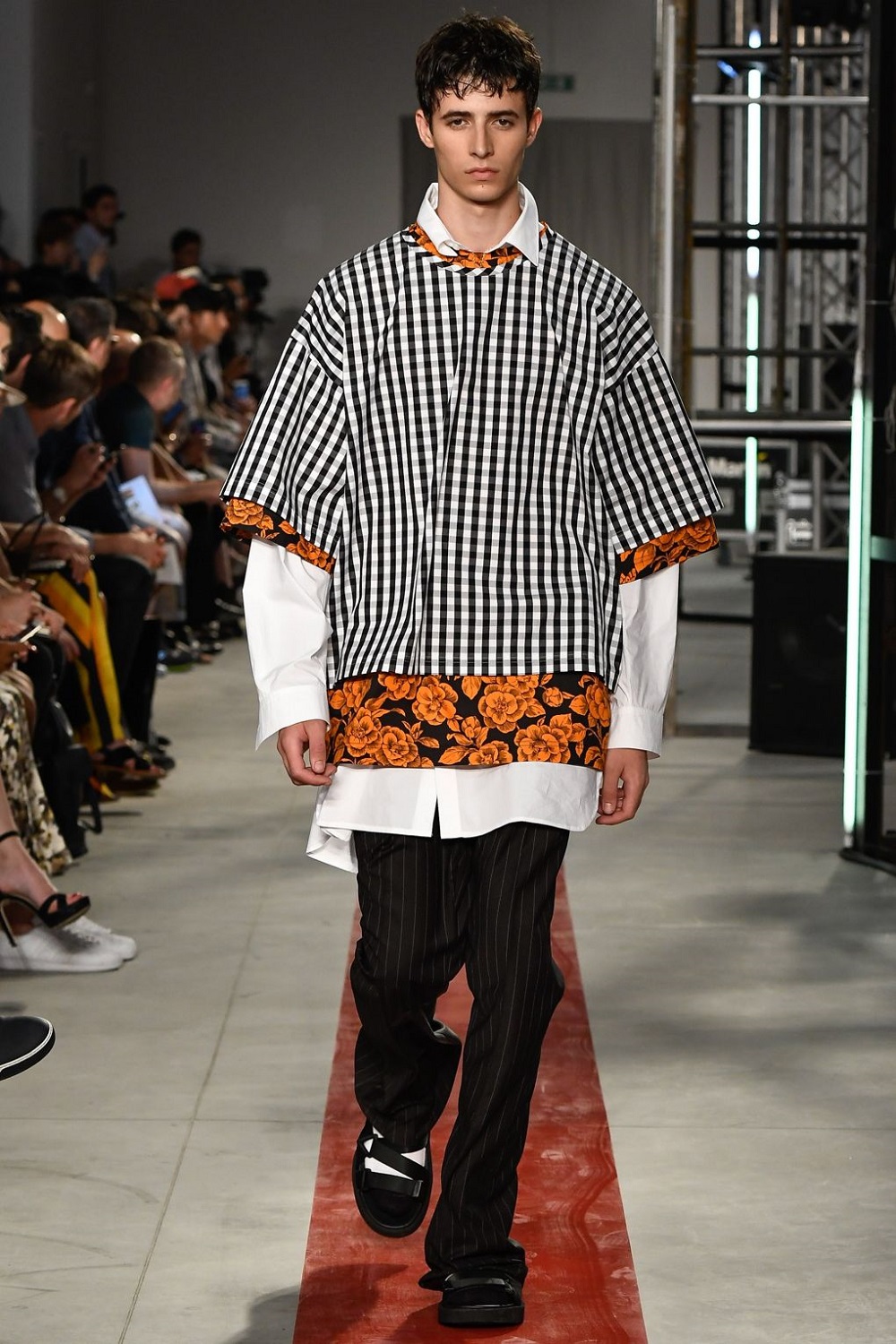 Wooyoungmi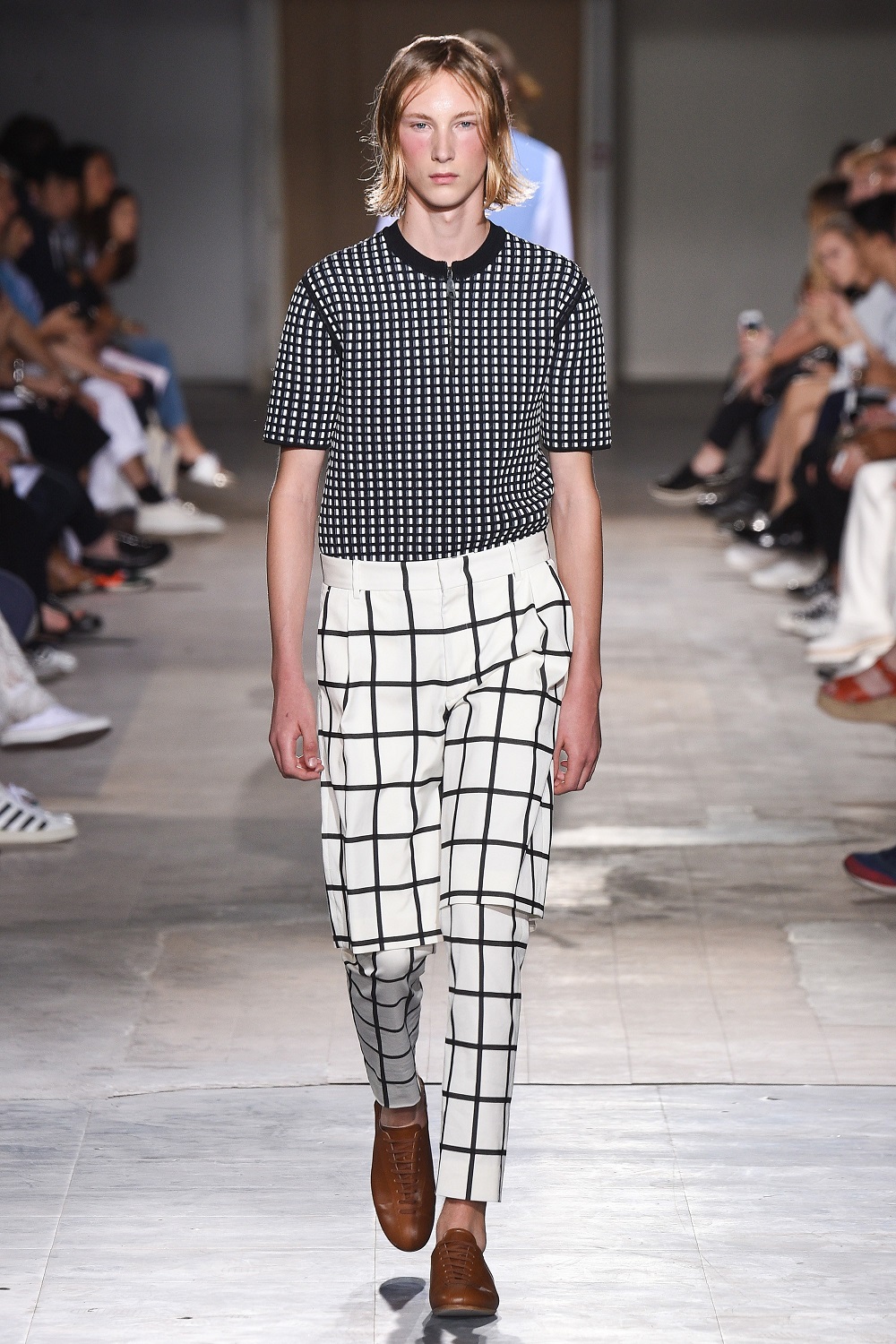 Streetstyle inspiration: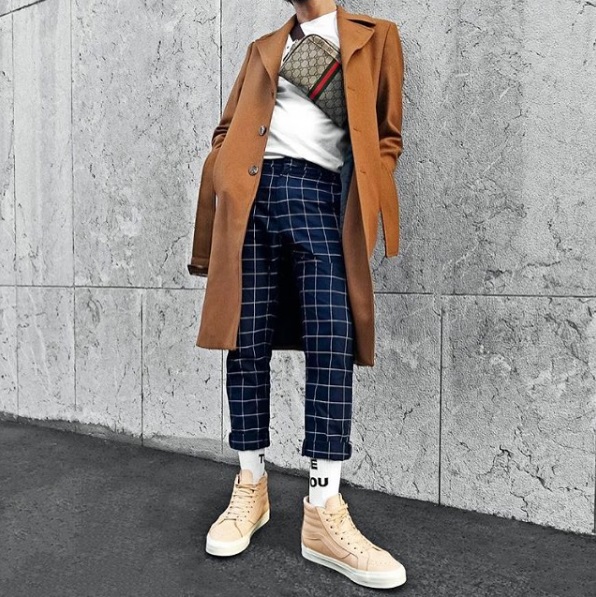 Instagram: mohcineaoki
BUM BAGS/ CROSS BODY BAGS
One of the biggest streetstyle trends was also spotted on the catwalks. Louis Vuitton and Givenchy both featured them in their Spring/Summer 2017 collections.
Louis Vuitton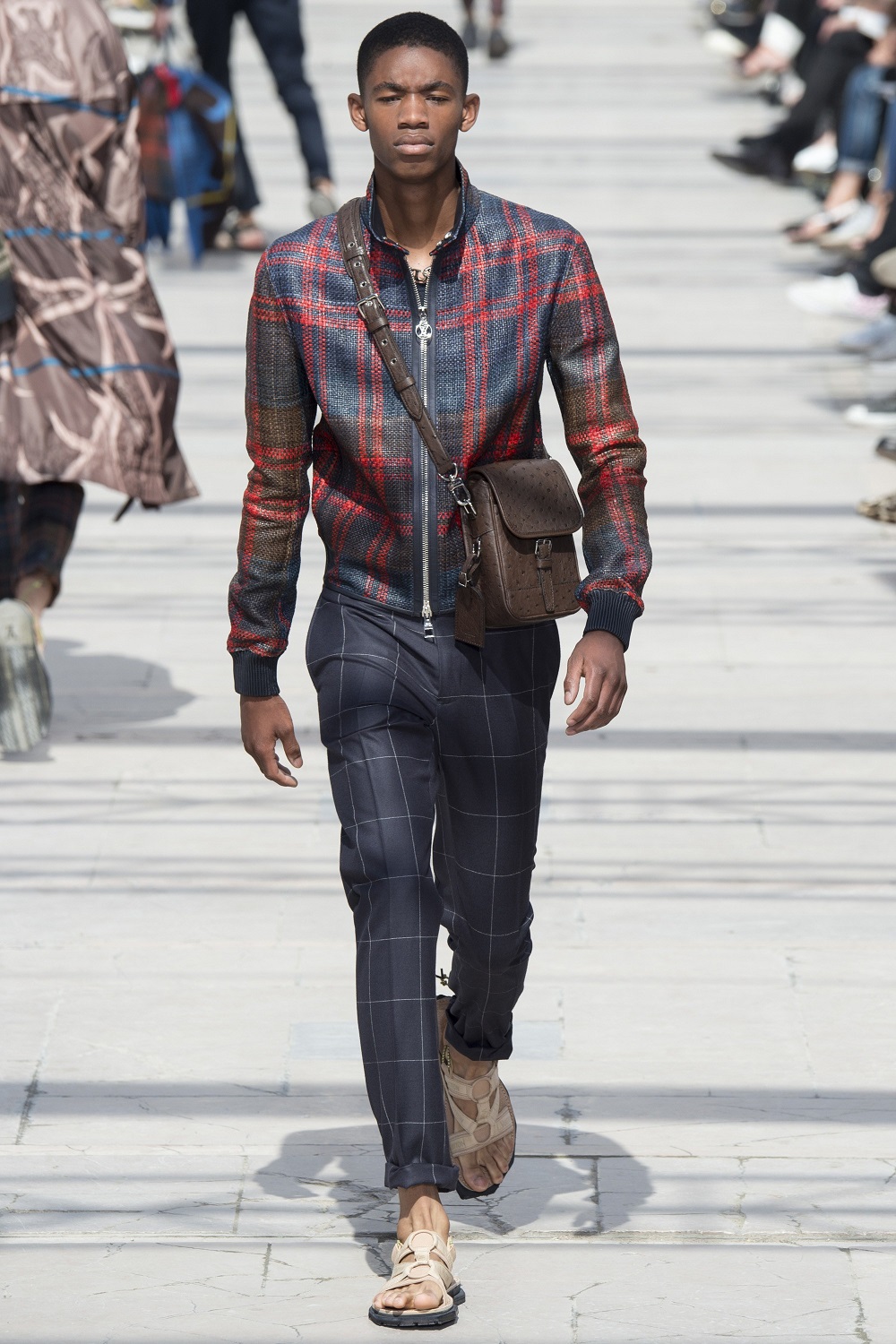 Givenchy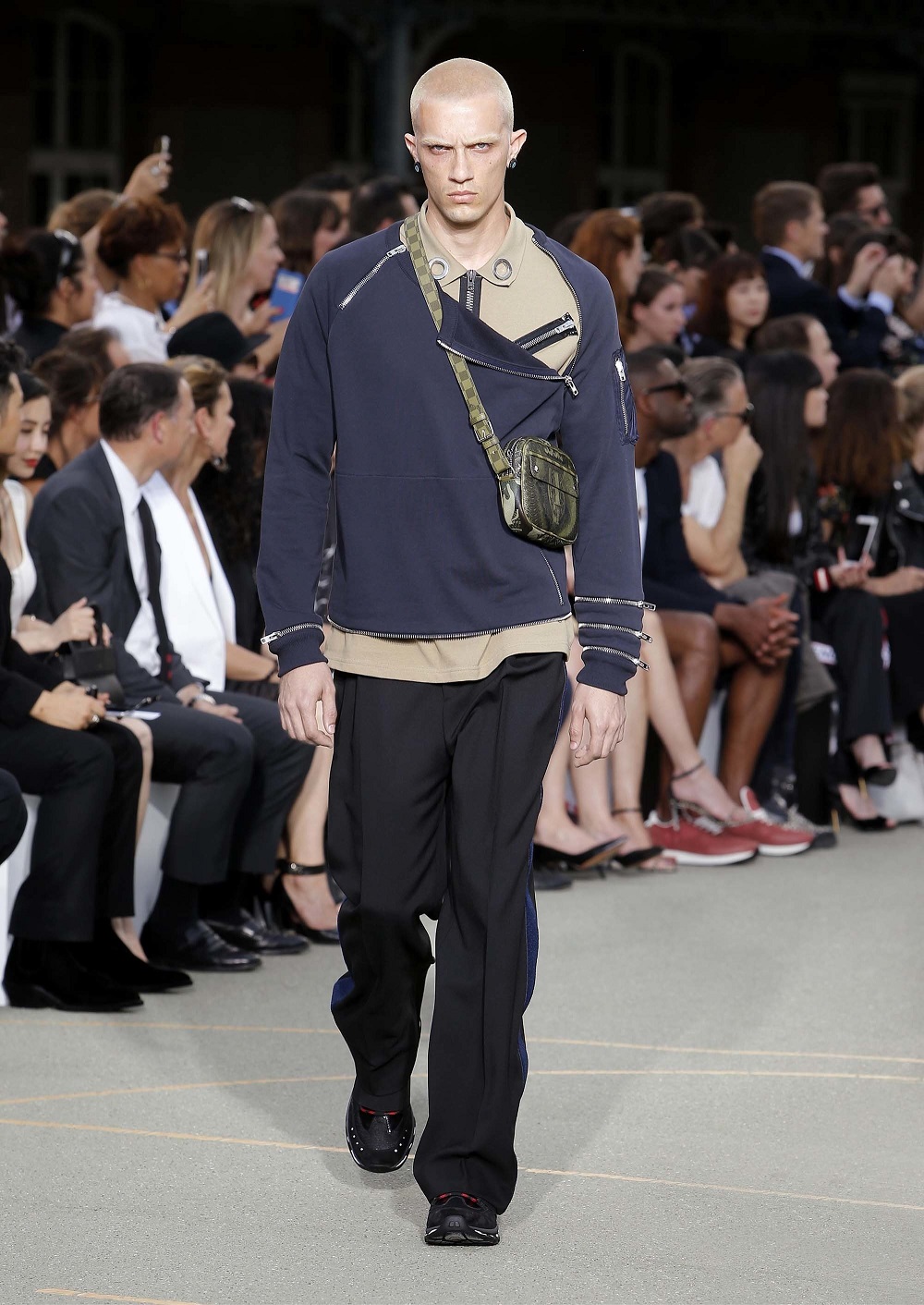 Streetstyle inspiration: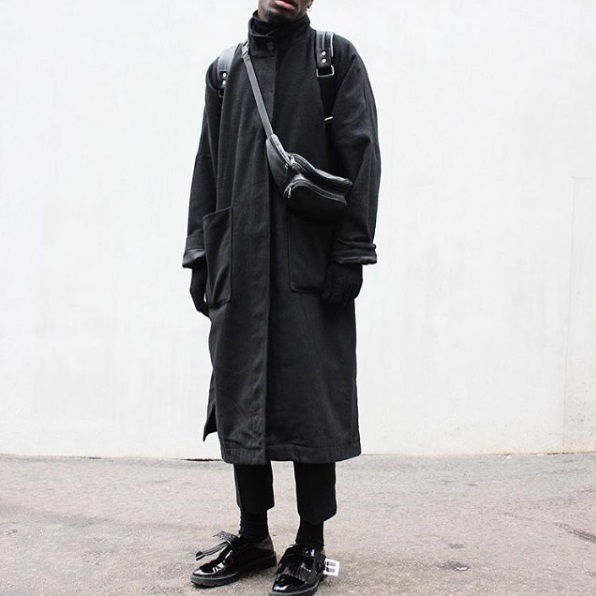 Instagram: codolipranne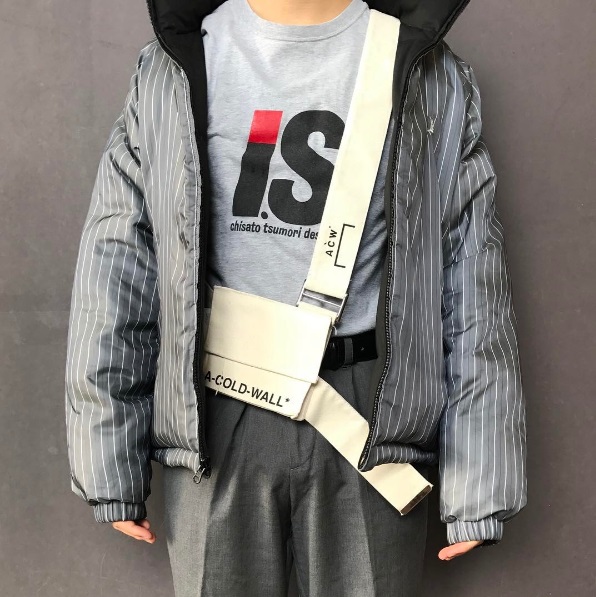 Instagram: t03h1k1
PURPLE AND PINK
We have already covered one big Spring/Summer 2017 trend. You can read more about the "purple and pink trend" here.
Versace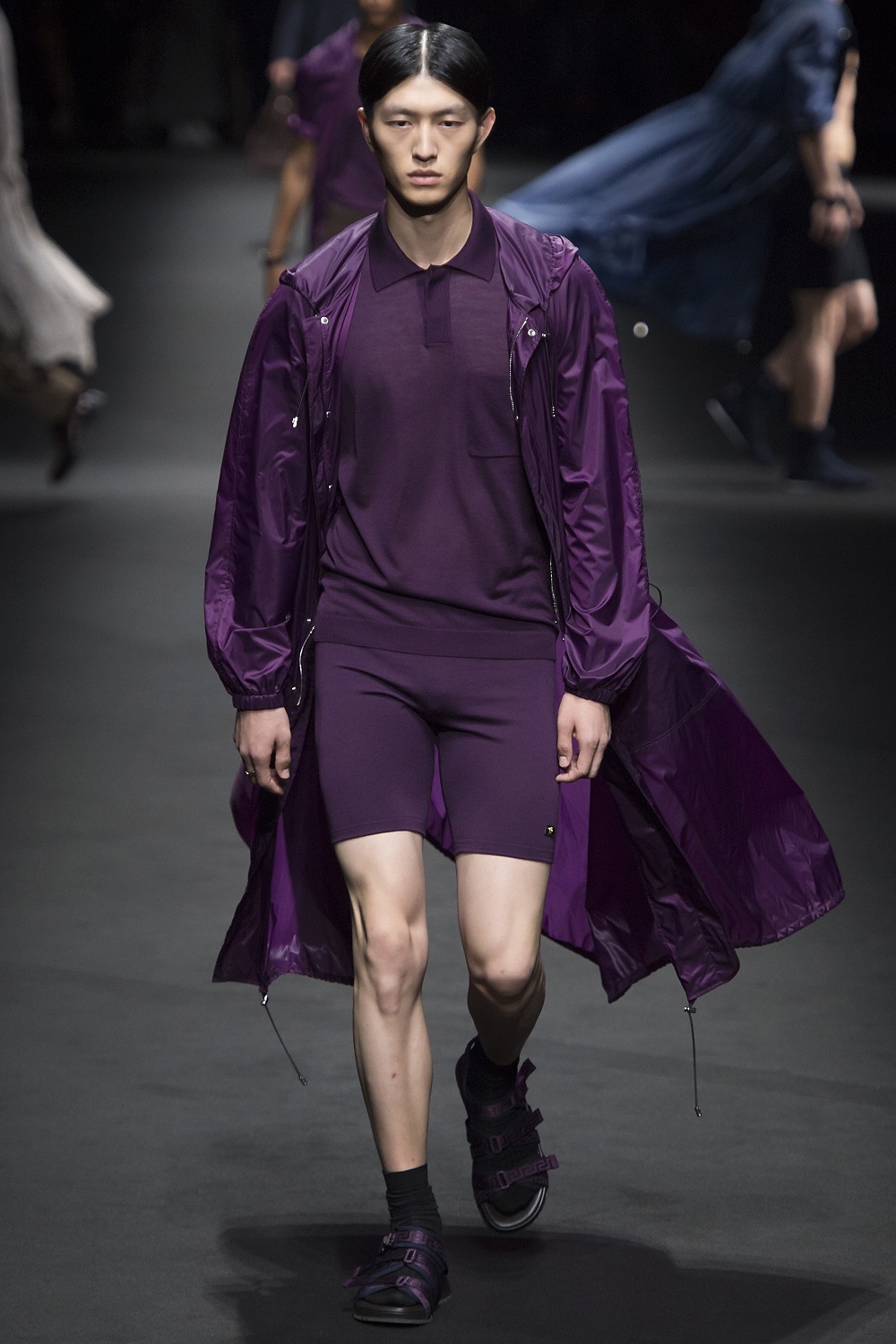 Moschino
Streetstyle inspiration: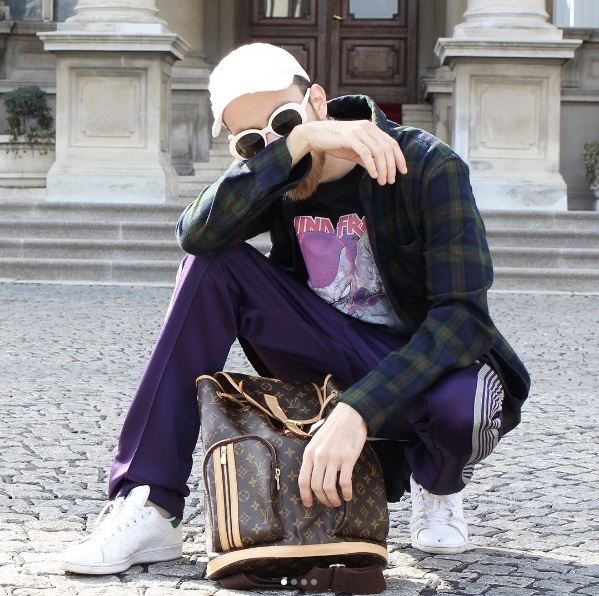 Instagram:___rrxii
Let us know which Spring/Summer 2017 trend is your favourite in the comments below and do not forget to tag your outfit pictures on Instagram with #PAUSEShots to be featured on our Street Style Inspiration Instagram @pauseshots.