Thom Browne's dog makes another appearance in a new exclusive silver DSM collection.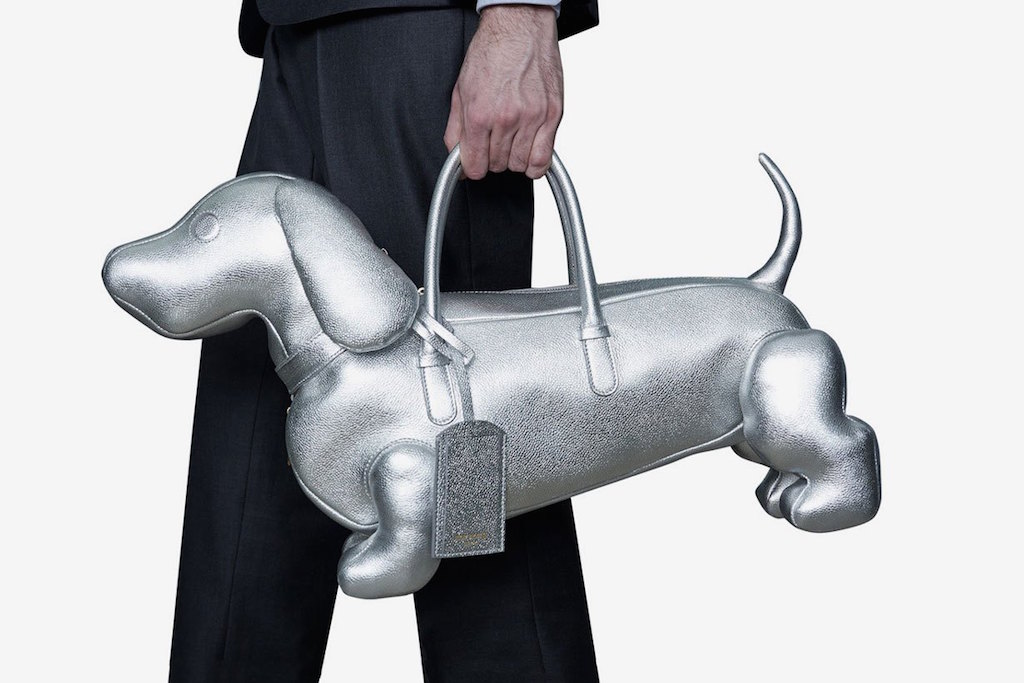 Back in January we saw a collection from Thom Browne that featured his beloved dog and his classic dog bags. This time round we see the dachshund, Hector, again in a Dover Street Market exclusive collection with another animal shaped bag in the form of a Shark. The collection is consistent throughout made from glitzy silver-toned leather and classic blue, navy and white stripe motifs.
The collection will launch March 2nd at Dover Street Market London and the DSML Online Shop.