Travis Scott speaks to GQ Style for his cover feature.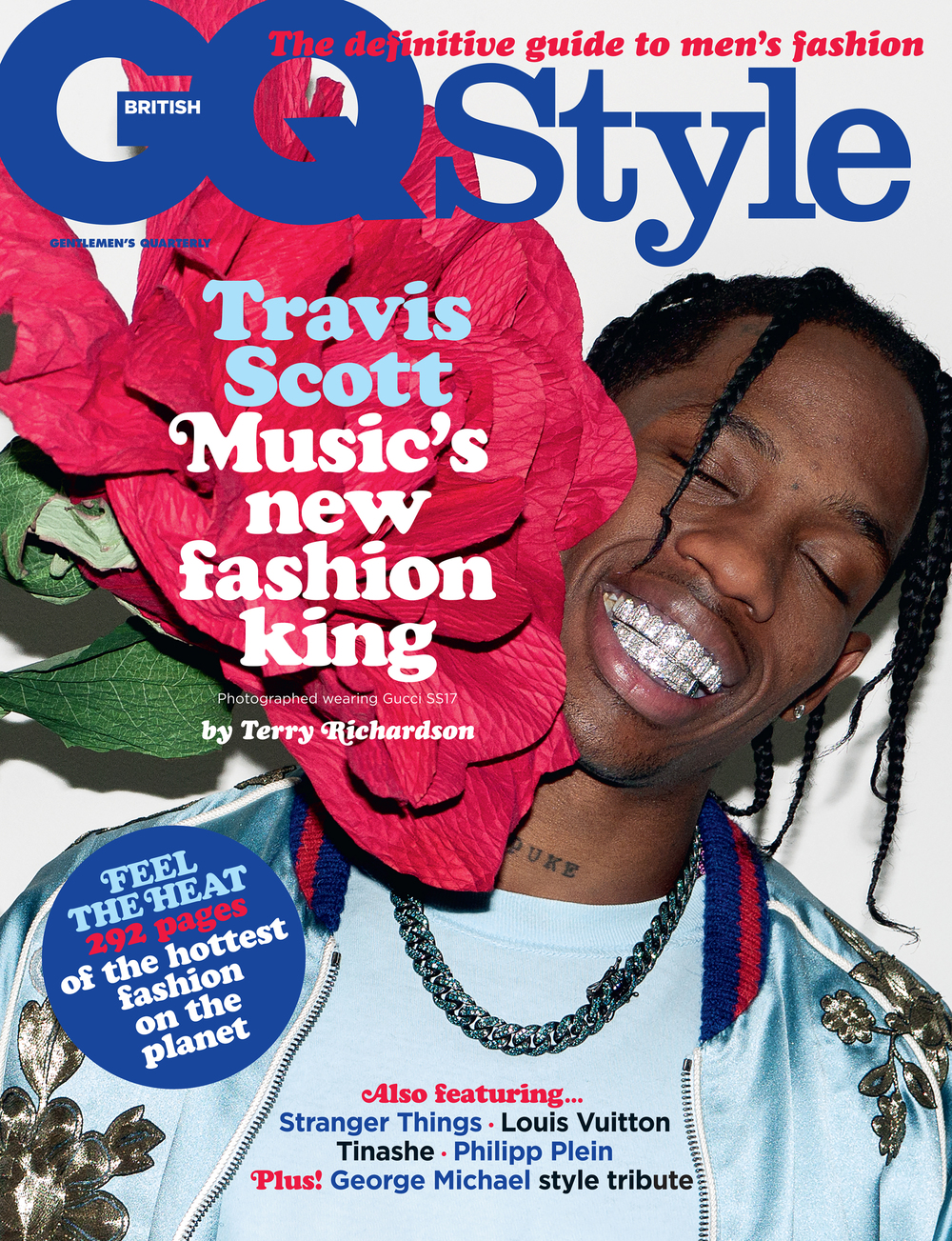 Travis Scott recently spoke to GQ Magazine as part GQ Style's cover feature. He touches on areas such as his 'fall' on stage with Drake in London and he talks about his music and collaborations. The front cover of the magazine sees Travis dressed in the Gucci blue embroidered silk bomber jacket paired with a thick chain and grills.
Get the cover look – Click here to buy.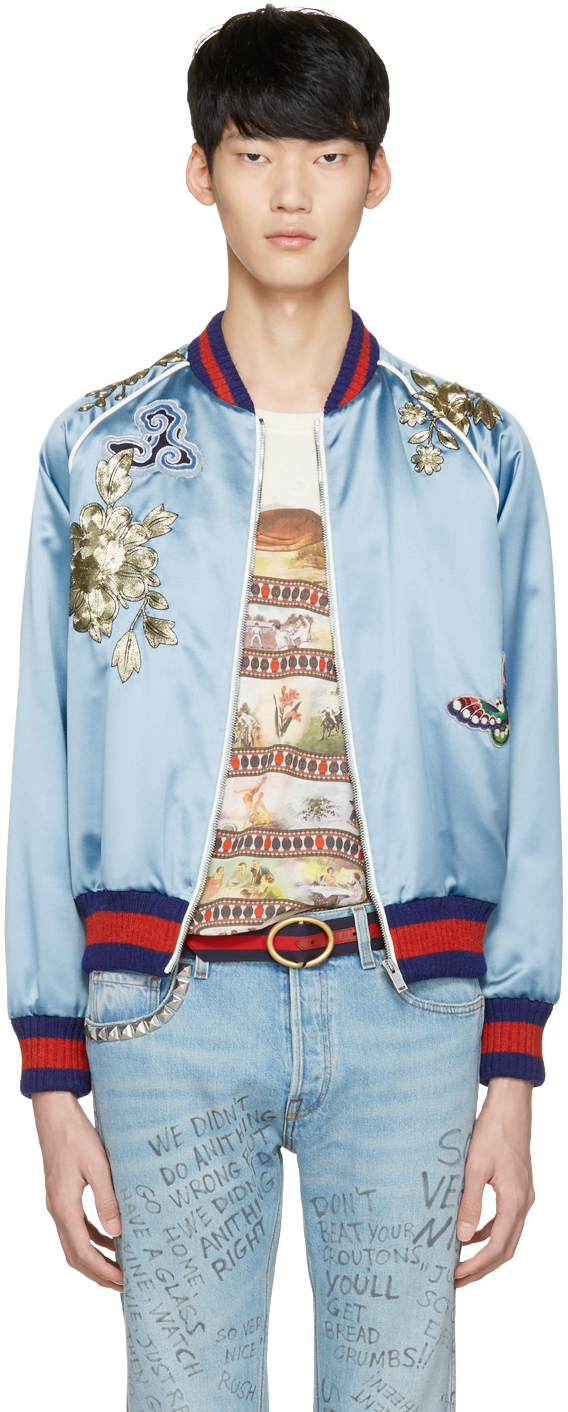 The photography was taken by photo legend, Terry Richardson, who captured Travis in Gucci and Champion. Take a look at what Travis had to say below.
Travis Scott on falling through the stage whilst performing with Drake in London, temporarily rendering the set unworkable:
"I didn't fall, dude, I flew. I was floating. I don't fall. Shit, nothing happened. Floating is amazing. It's like getting in a plane. I just flew, man. I'm a magician, like David Blaine. I could never fall. Drake is an amazing person. Also, a magician. He's a big brother, super-talent, he's cool."
On whether his big pop collaborations are strategic:
"Nah, I wouldn't make music with you if I didn't know you. If you're a good artist and if you know it as well, I'm down. So I don't look at it as pop. I also look at the artist, for their voice or influence, their style of music. I don't see it as pop."
On Houston:
"I feel like Houston is one of the leading things in music culture. Everyone loves the Houston culture. It needs to have its own monument, its own moment for artists like me, artists like Beyoncé who set it off. Beyoncé is like the highest level. We all reach for that level"
On his next record, AstroWorld:
"The next record is called AstroWorld. It might be the best music that I made. I have two records on the album that are like, man, they are the best. They tore down AstroWorld to build more apartment space. That's what it's going to sound like, like taking an amusement park away from kids. We want it back. We want the building back. That's why I'm doing it. It took the fun out of the city."
See the full shoot in the Spring/ Summer issue of GQ STYLE, on sale Thursday.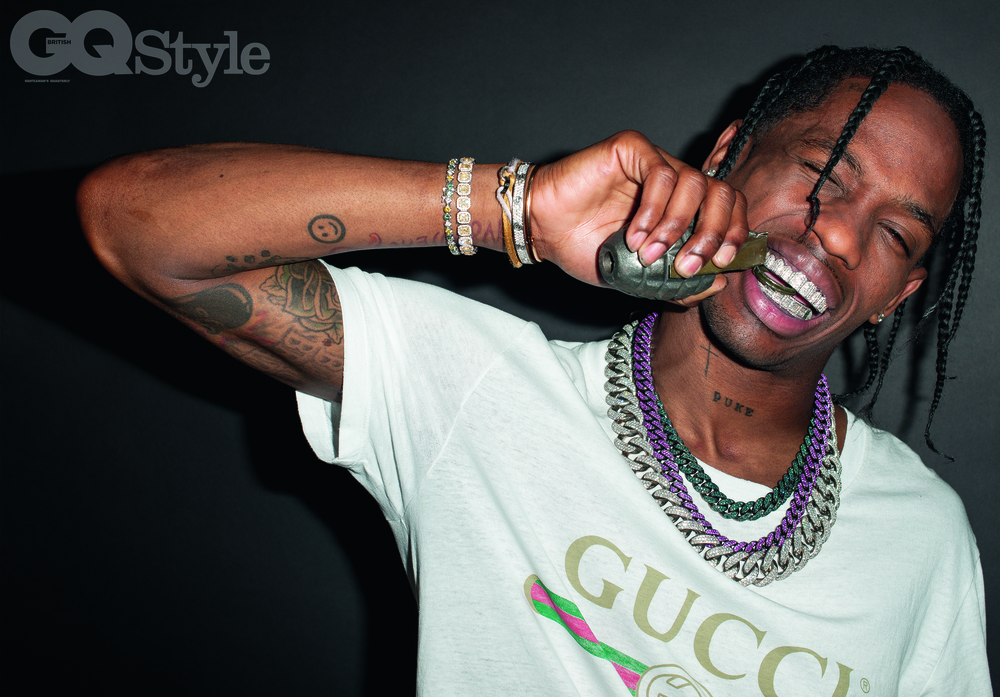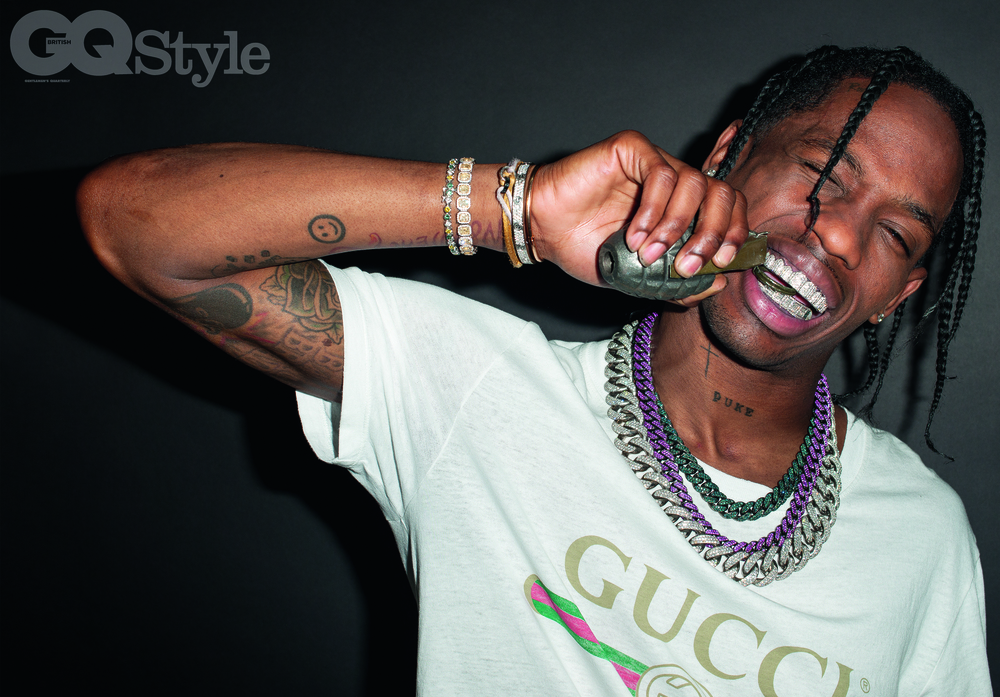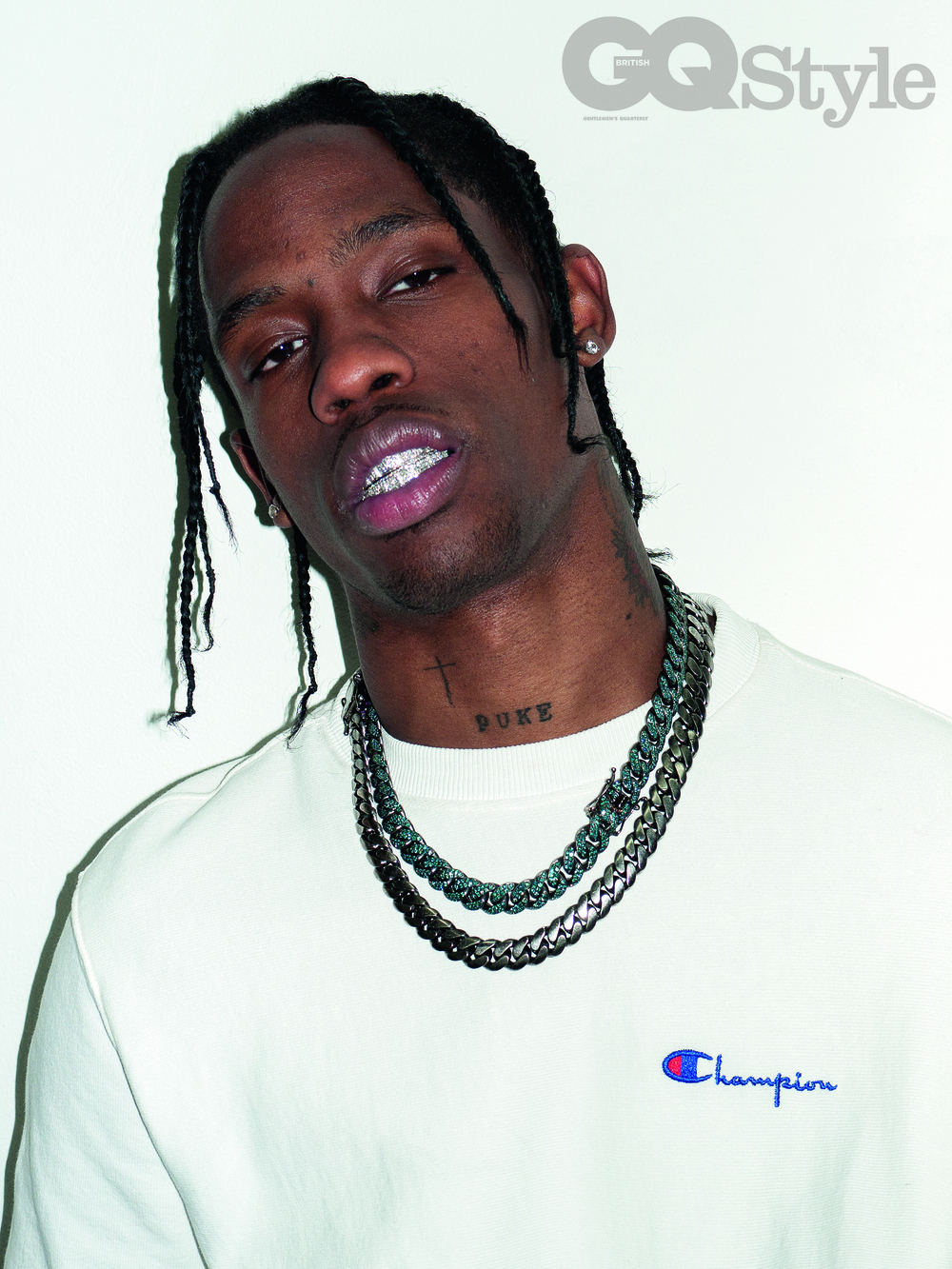 Visit GQ.co.uk for more info.