Keep your eyes peeled.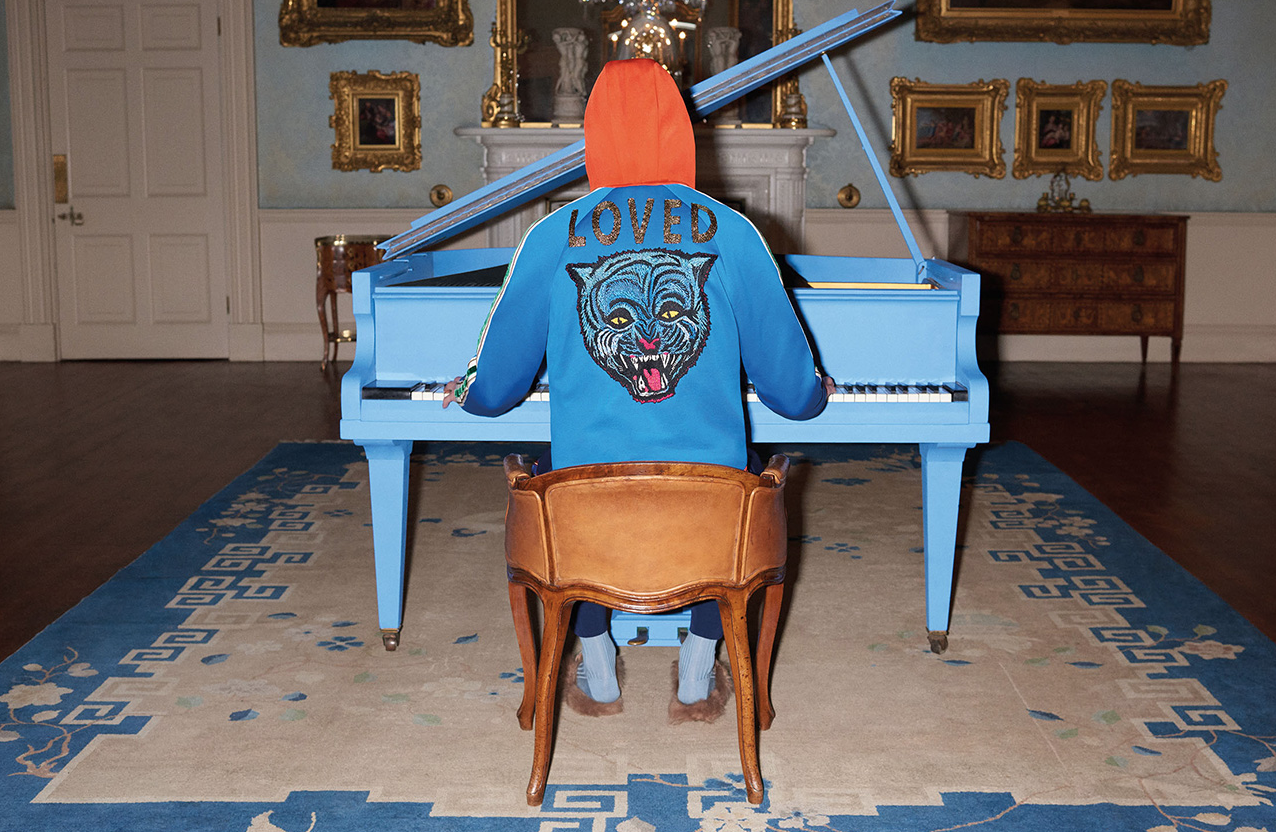 Today MR PORTER announced that they will be dropping an exclusive collection with Gucci. Gucci has been killing the past two or three season with non-stop desirable designs that have captured the fashion and commercial markets eyes. In terms of collaborations, we can only remember Gucci Ghost, as collabs aren't something Gucci normally does. With MR PORTER being a retailer known for providing the best select pieces in the market, it makes sense of Gucci to partner for an exclusive collection and gives us all more. Who doesn't want more Gucci?
From the preview above, we can see that MR PORTER and Gucci showcase a blue 'LOVED' jacket with a blue zebra tiger print with an orange hood. The collection will consist of 43 pieces of ready-to-wear garments, from shoes, and accessories. "There is something for each type of MR PORTER customer. The logo print hoodie and tees appeal to the younger, more urban guy, while a classic Horse-bit loafer will last and wear a lifetime for the discerning, slightly older one," says MR PORTER managing director Toby Bateman.
The collaboration will range from $200 USD to $3,350 USD and each piece will feature a yellow Gucci label as part of the exclusive capsule collection.
Keep your eyes peeled for this 'exclusive' collection to drop at MR PORTER soon.