Boston In Bologna.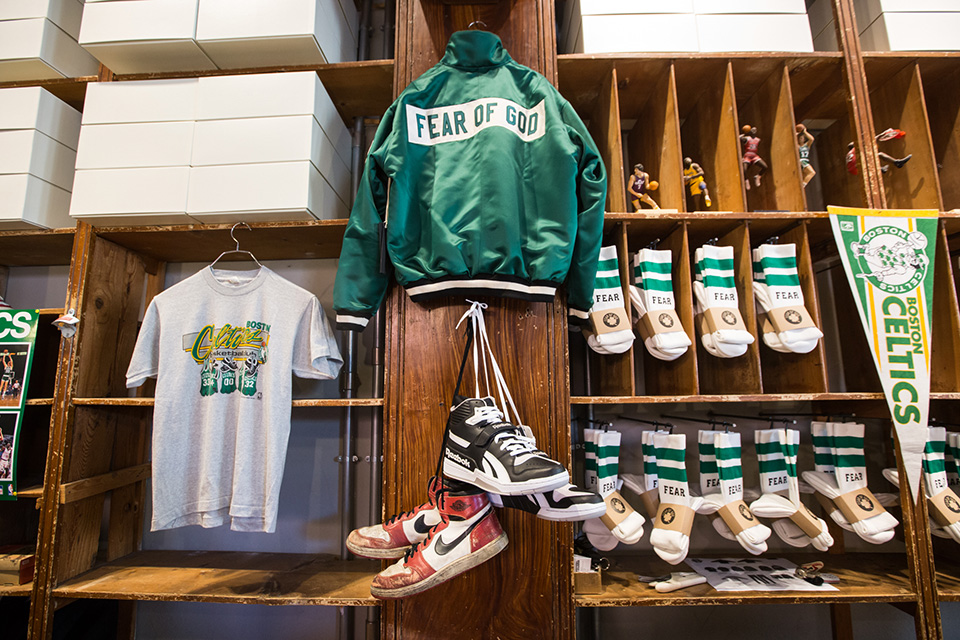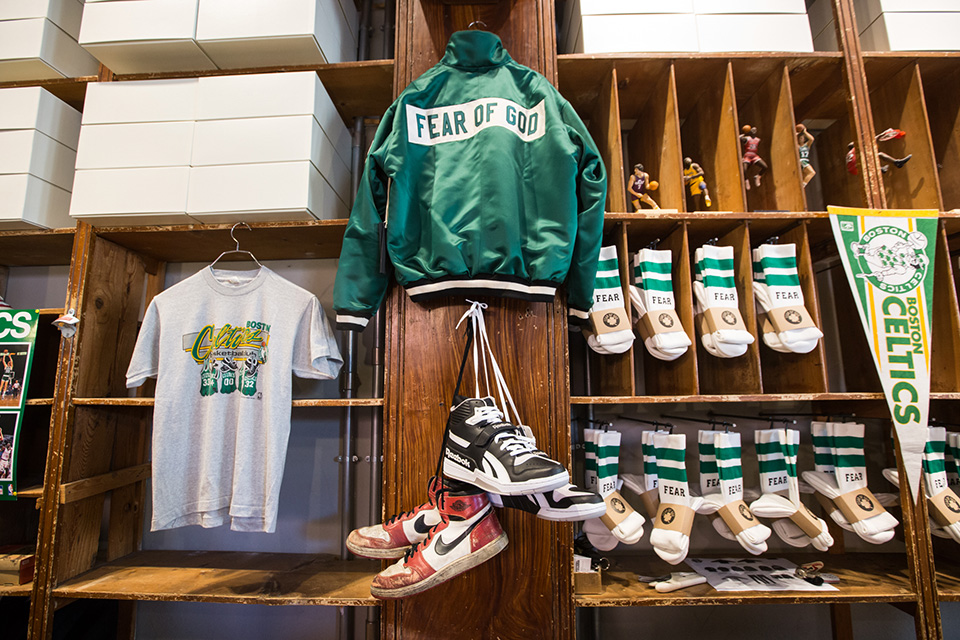 Fear Of God hosted a number of Pop-Up shops to celebrate the release of their '1987' collection which pays tribute to the Boston Celtics Basketball team designer and owner Jerry Lorenzo is a fan of. The collection includes many different products such as Satin Half Zip Coaches Jackets, Track Jackets, Mesh Drop Crop Ball Shorts and more in the team's green and white colourway.
The first Pop-Up took place at Back Door Bottega in Bologna, Italy with Jerry Lorenzo and family hosting the event. The brands high-top sneakers are made just two hours south of Bologna in Civitanova, making sense for the shop to appear here; Back Door is also a highly famous clothing store in Italy.
Check out some images from inside the Pop-Up below.