Filling Pieces release the knits…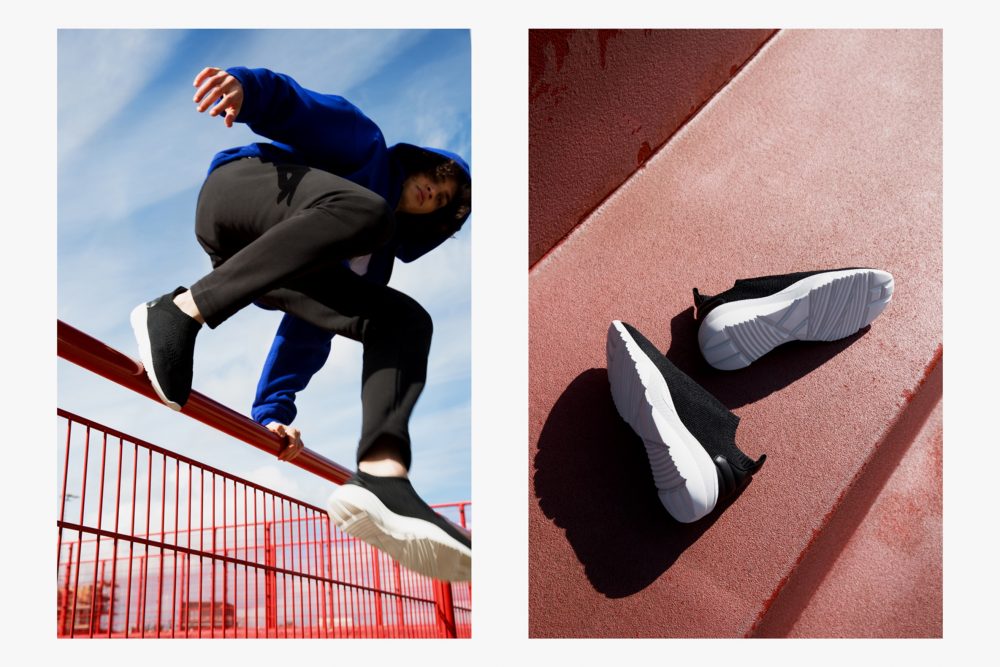 For a part of Filling Pieces "Let Us Create" campaign, the Amsterdam-based brand have released four new knit shoes. They have created two silhouettes in two colourways of each. Introducing the Runner Sac Knits, the Black Runner Sac Knits Black/Grey, the Roots Runner Knits Black and the Roots Runner Knits Black/Grey.
The shoes are constructed from a one-piece Ply Lycra 3D Knit upper and are sat on a lightweight custom Roots sole for ultimate comfort. The sock-like fitted uppers allow for easy movement, made from a material that won't give easily into wear and tear.
With their lightweight nature, the Filling Pieces knit shoes are a must-have this Spring/ Summer. You can get hold of a pair now online on the website.
Take a look at the Filling Pieces SS17 'Let Us Create' Knit campaign below.