Your quick Carribean fix.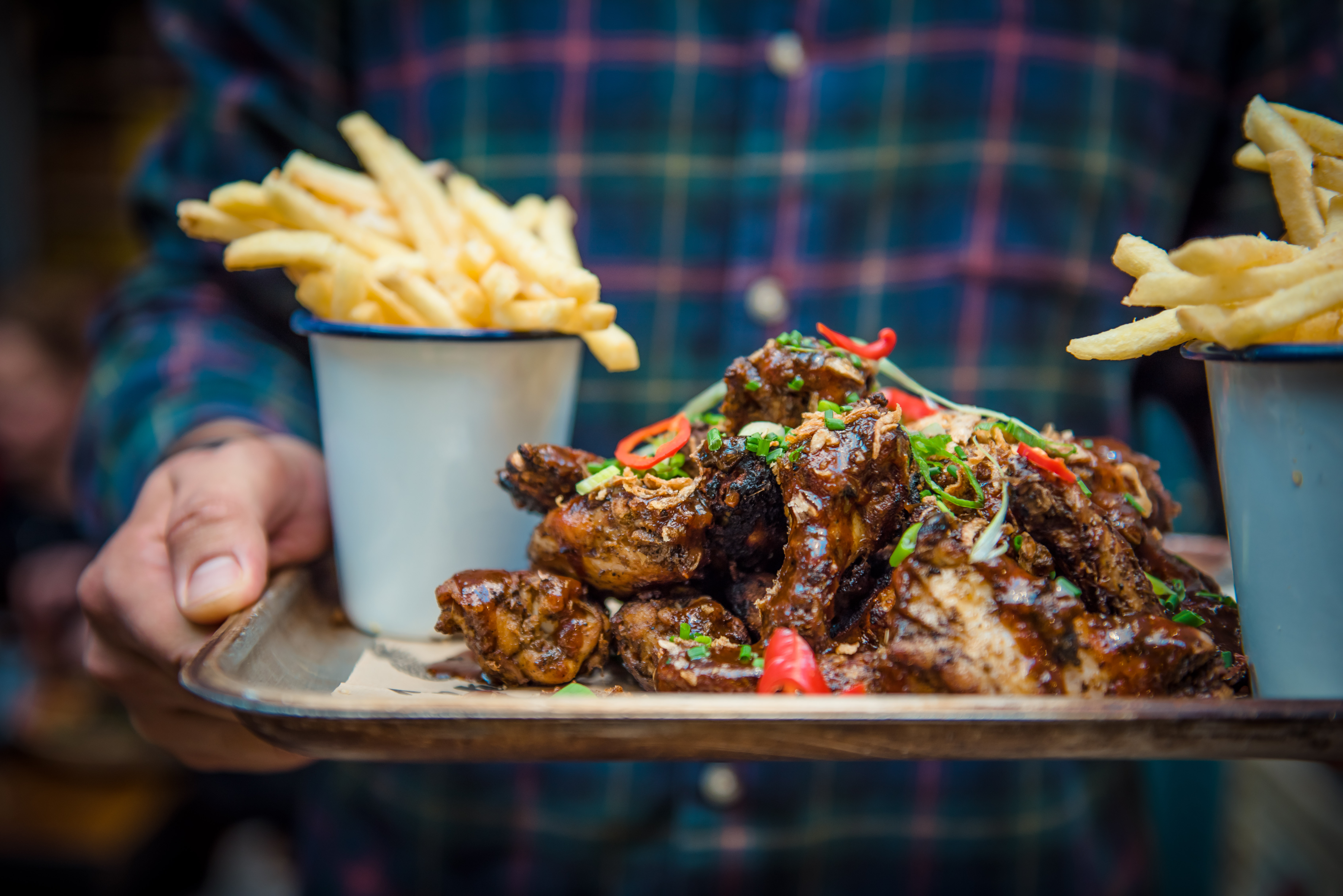 Looking for a restaurant that breathes the fresh air of good vibes? The Rum Kitchen is definitely a spot to pop by with some friends if you're looking to enjoy some tasty Jamaican cuisine. The Caribbean inspired Beach Shack Restaurant and Cocktail bar is currently one of London's popular spot for good food, music, and drinks.
Inhale the good vibrant spirit and expect your meals to satisfy your overall mood with a 10/10 cocktail to tick all the boxes.
We at PAUSE would recommend the Roti Pizza as a starter, Jerk Bowl, a side of either plantain or sweet potato chips and a Zombie cocktail to finish.
With three different locations in London, you will find The Rum Kitchen near you whether you're at Notting Hill, Canary Street/Soho or Brixton.
Book your visit at The Rum Kitchen today online.