The First of Many New PUMA Silhouettes.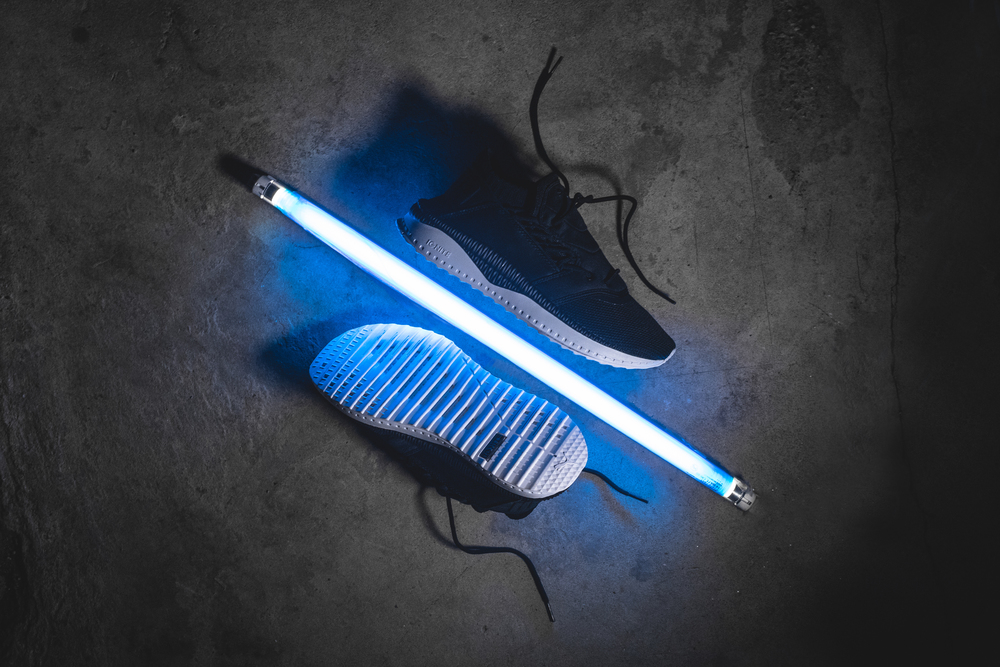 PUMA have debuted their new sports-inspired streetwear TSUGI SHINSEI sneaker for 2017 as part of their Run The Streets campaign. The TSUGI silhouette, with sensibilities and functionalities of Japanese design, fuses modernity, tradition, and technology. The TSUGI, meaning 'NEXT' in Japanese, pushes the boundaries of innovation in streetwear and running shoes with their cushioning IGNITE FOAM sole. IGNITE offers flexibility in the forefront and cushioning in the heel for ultimate support and comfort, perfect for both runners and sneakerheads wanting high tech streetwear solutions.
The SHINSEI, meaning 'REBORN' in Japanese features a unique lacing concept by pulling lacing alongside the later and medial side of the foot for extra comfort and a snug fit. The sneaker also features the ever popular sock-like upper, a nylon padded tongue and bold sole to boast a unique and visually appealing design.
The TSUGI SHINSEI is available in a black or white colourway and retails at £95 and is available now from END Clothing, Foot Patrol, Hanon and size?.