The sample sale starts on May 10.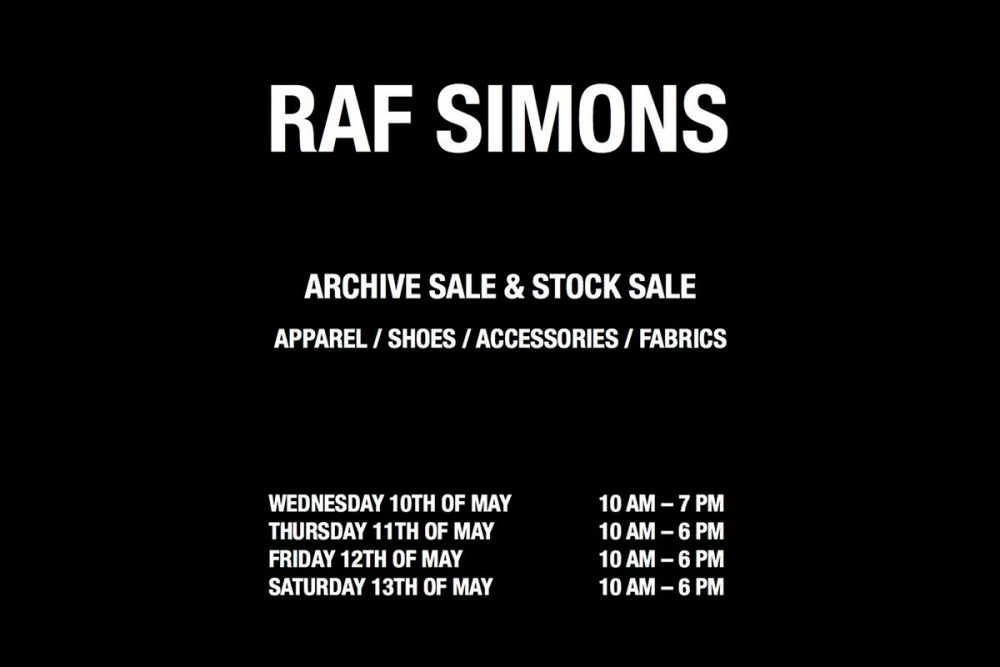 Raf Simons, a Belgian fashion designer, past Christian Dior's creative director and the new chief creative officer at Calvin Klein, has just announced his archive and stock sample sale that will take place in Antwerp, Belgium. We do not know many details yet, however, you can expect to be able to buy apparel, shoes, accessories and fabrics from the designer's archive.
Raf Simons' archive and stock sale is going to be held from May 10 till May 13. See the full address below and let us know whether you will be able make it!
Raf Simons Sample Sale Address:
Leopoldstraat 53
B-2000 Antwerp
Belgium