Showcased at Seoul Fashion Week.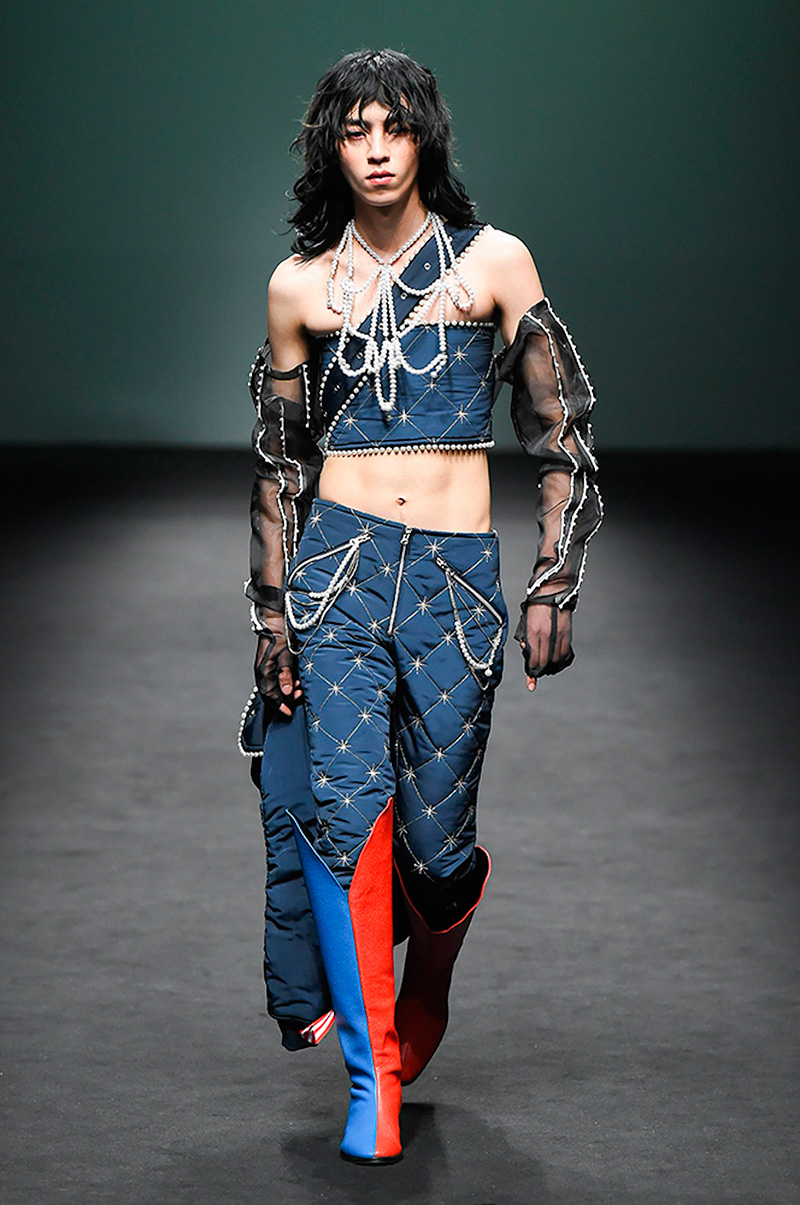 The fashion label Blindness was founded by KyuYong Shin and JongTaek Lee in Korea in 2012. Blindness aims to represent both contemporary art and youth culture. Their newest Fall/Winter 2017 collection featured a contemporary take on cowboy boots, outfits created from various materials, many studs and a bold detailing. Even thought this was a Fall/Winter collection, it featured many sunglasses of interesting shapes and colours.
See Blindness Fall/Winter 2017 collection presented at Seoul Fashion Week below.