A Splash Of Red.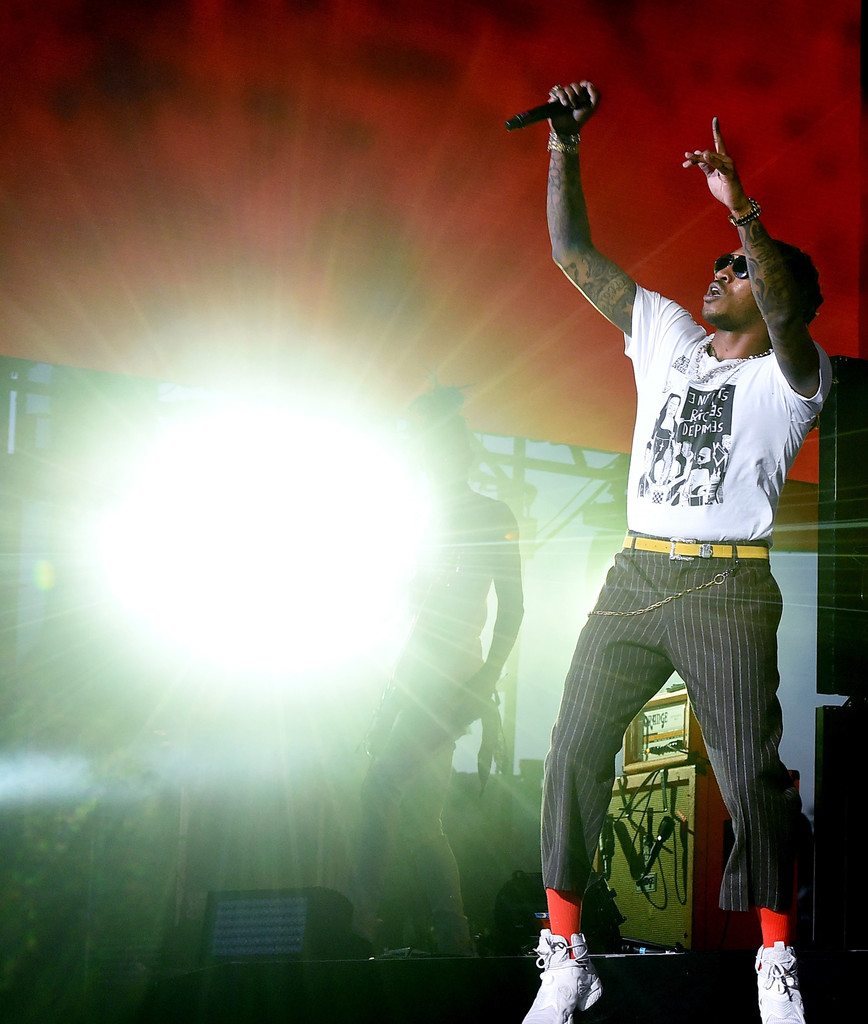 Future performed at Coachella festival over the weekend wearing an Enfants Riches Deprimes T-Shirt and pinstripe Trousers, accesorised with a yellow belt, red socks and white Reebok Instapump sneakers.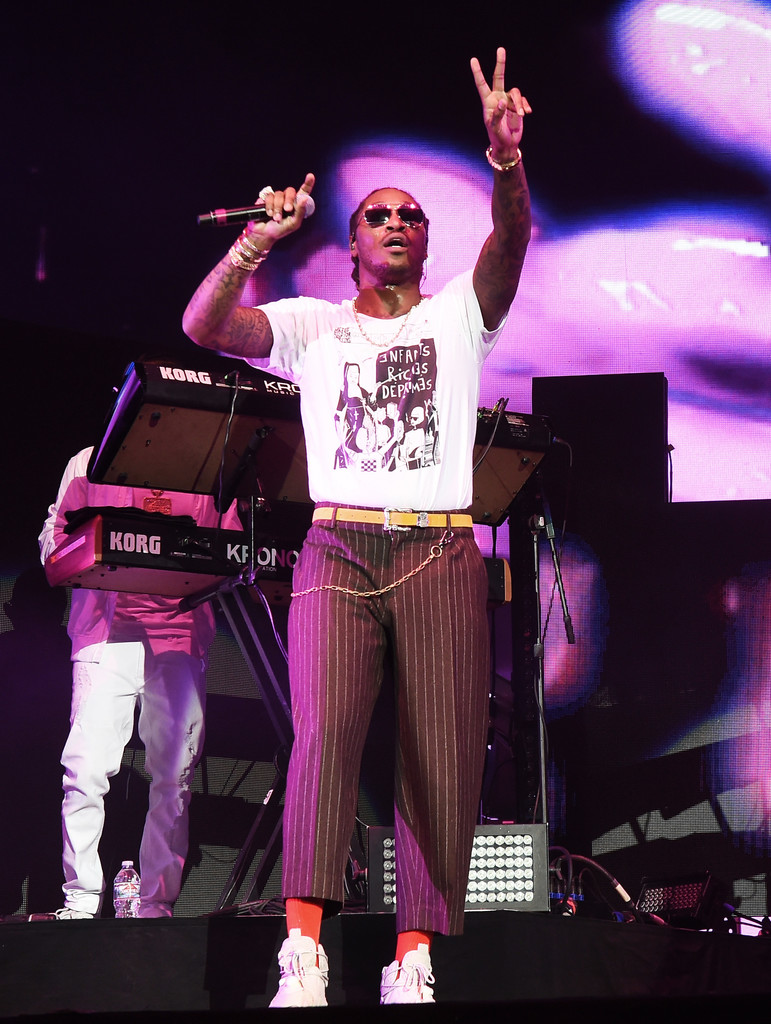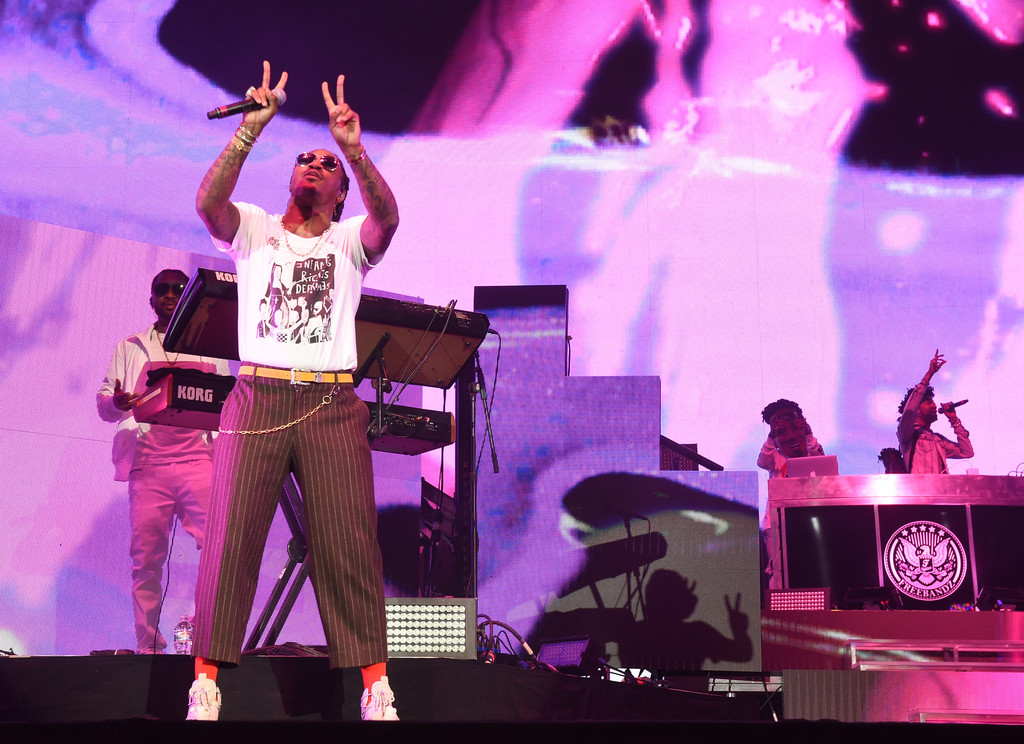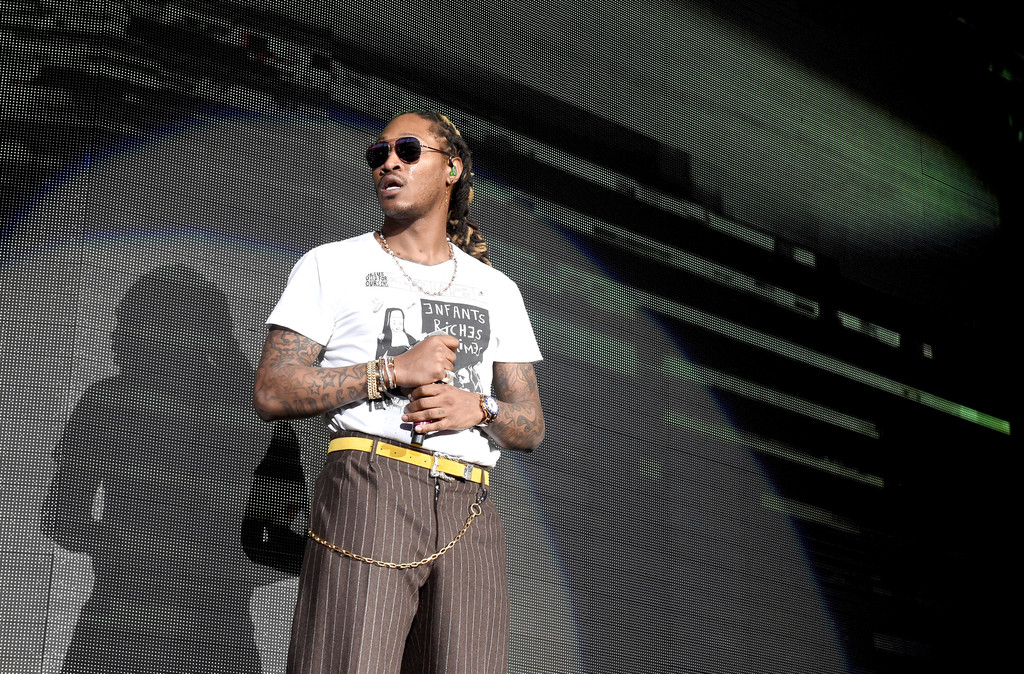 Shop the look below:
Enfants Riches Deprimes White Repetition Shirt – Click to buy.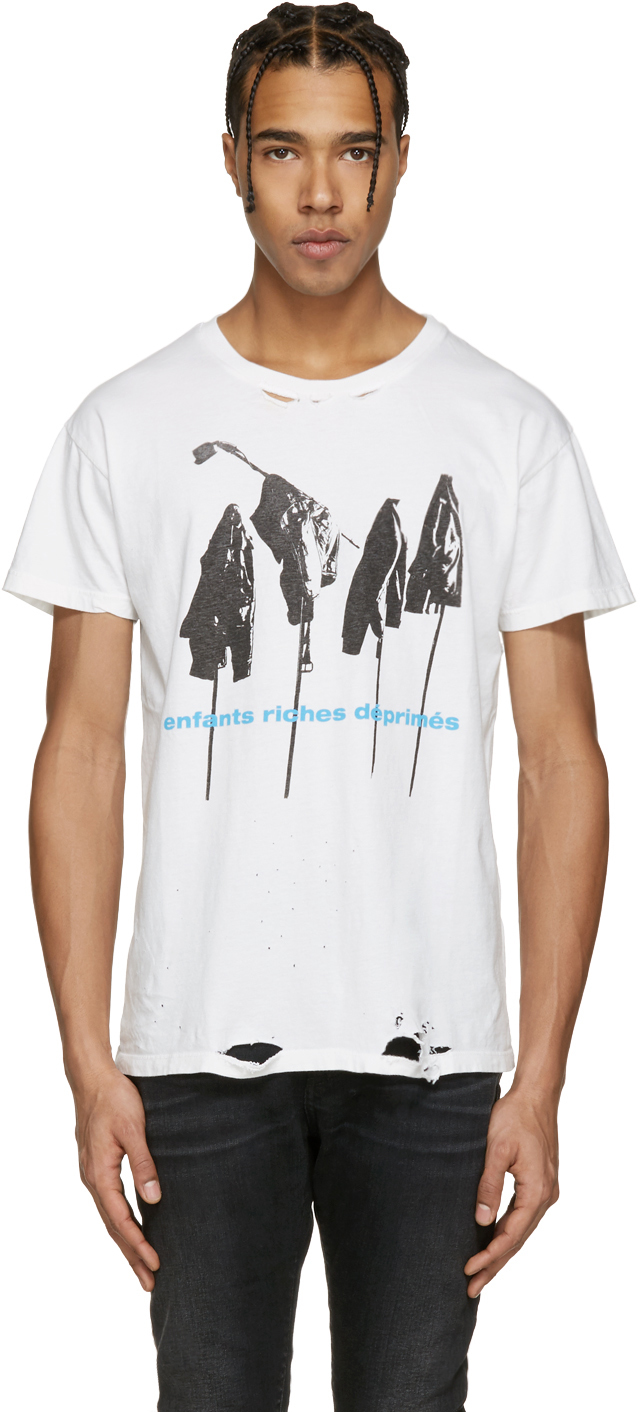 Uniqlo Men's Relaxed Ankle Trousers – Click to buy.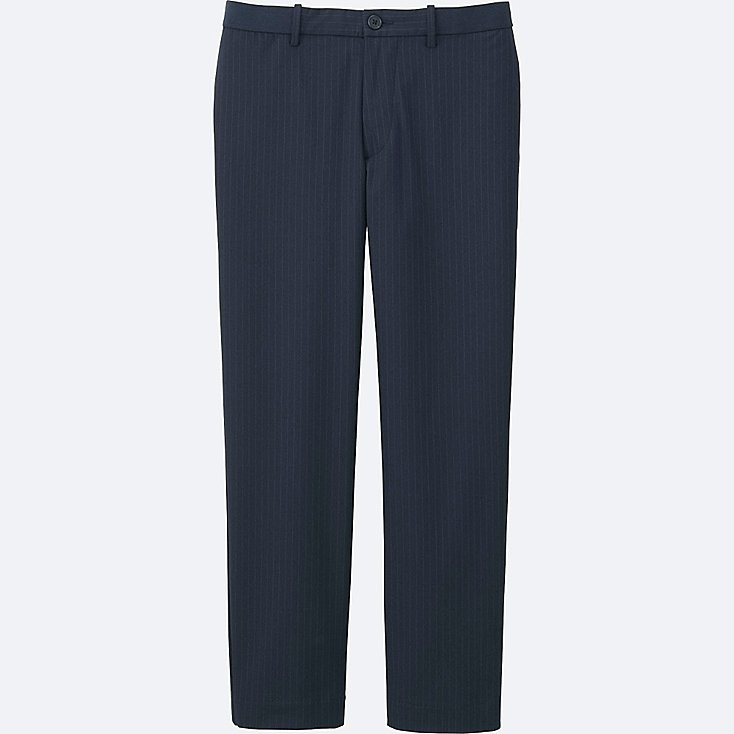 Pantherella Danvers Ribbed Knit Socks – Click to buy.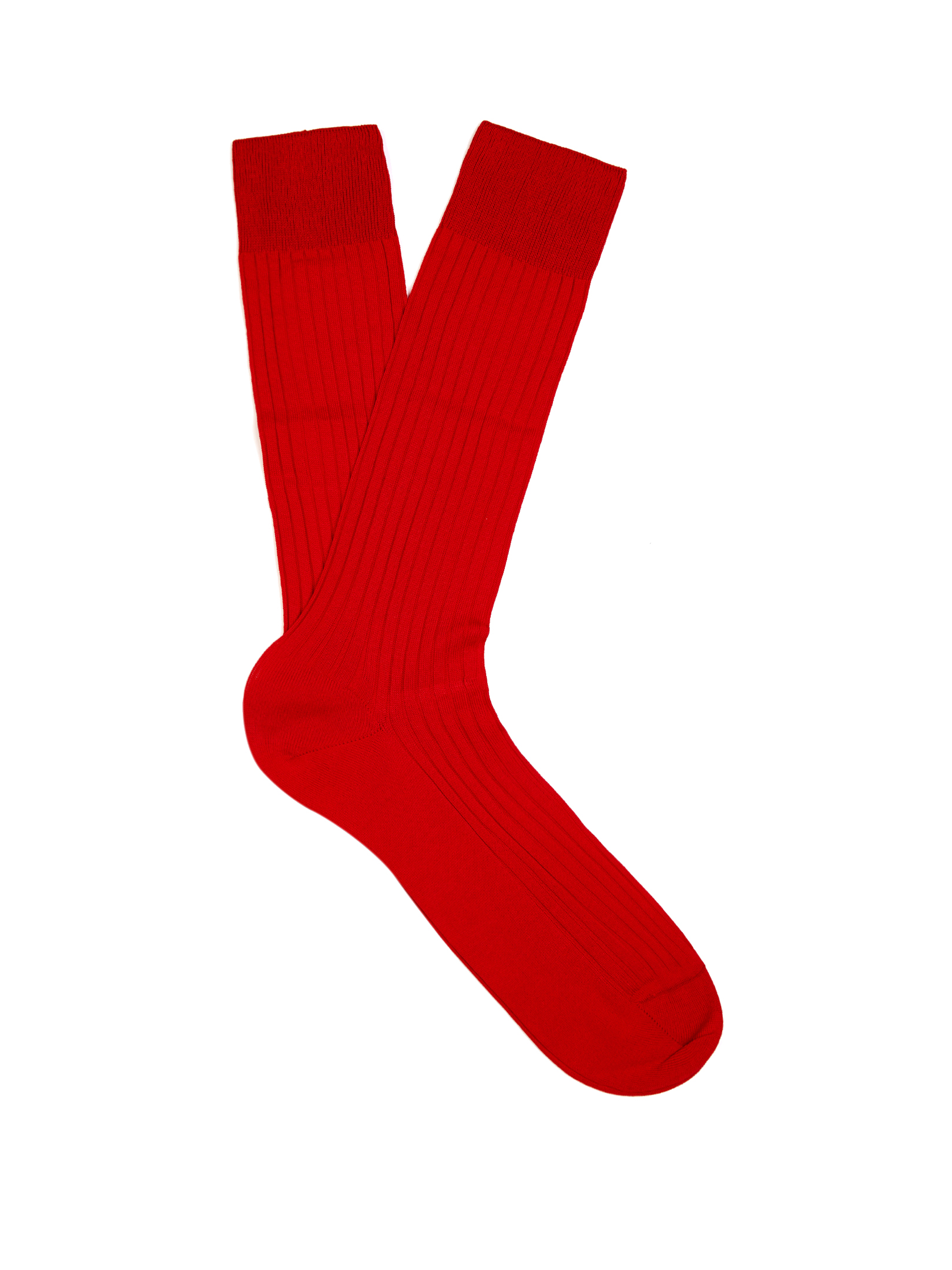 Reebok Instapump Fury Achm Shoes – Click to buy.