The Calabasas edition.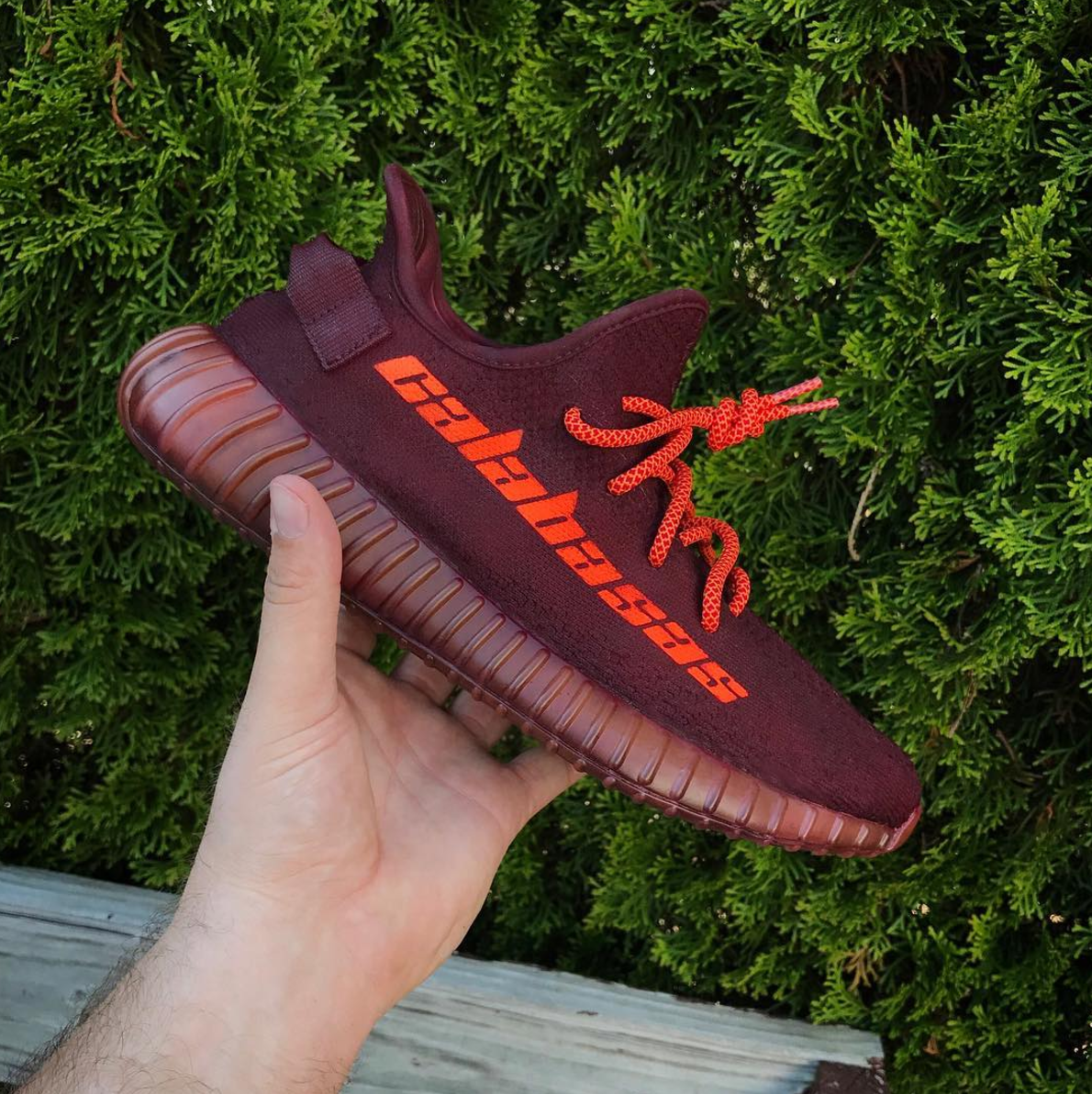 Sneaker customs are becoming more and more common, but, you need to sift through the terrible to find the better ones. This Yeezy Boost 350 custom is courtesy of Mache, who took to Instagram to flex the 'Calabasas' influenced sneaker. The custom was done on a Yeezy Boost 350 'Cream White', then burgundy was applied to the sneaker and the appropriate 'Planet Kosmos' font, co-signed by Raf and Kanye.
What are your thoughts on sneaker customs? Pause or Skip?