Best dressed rapper at the Billboard Awards.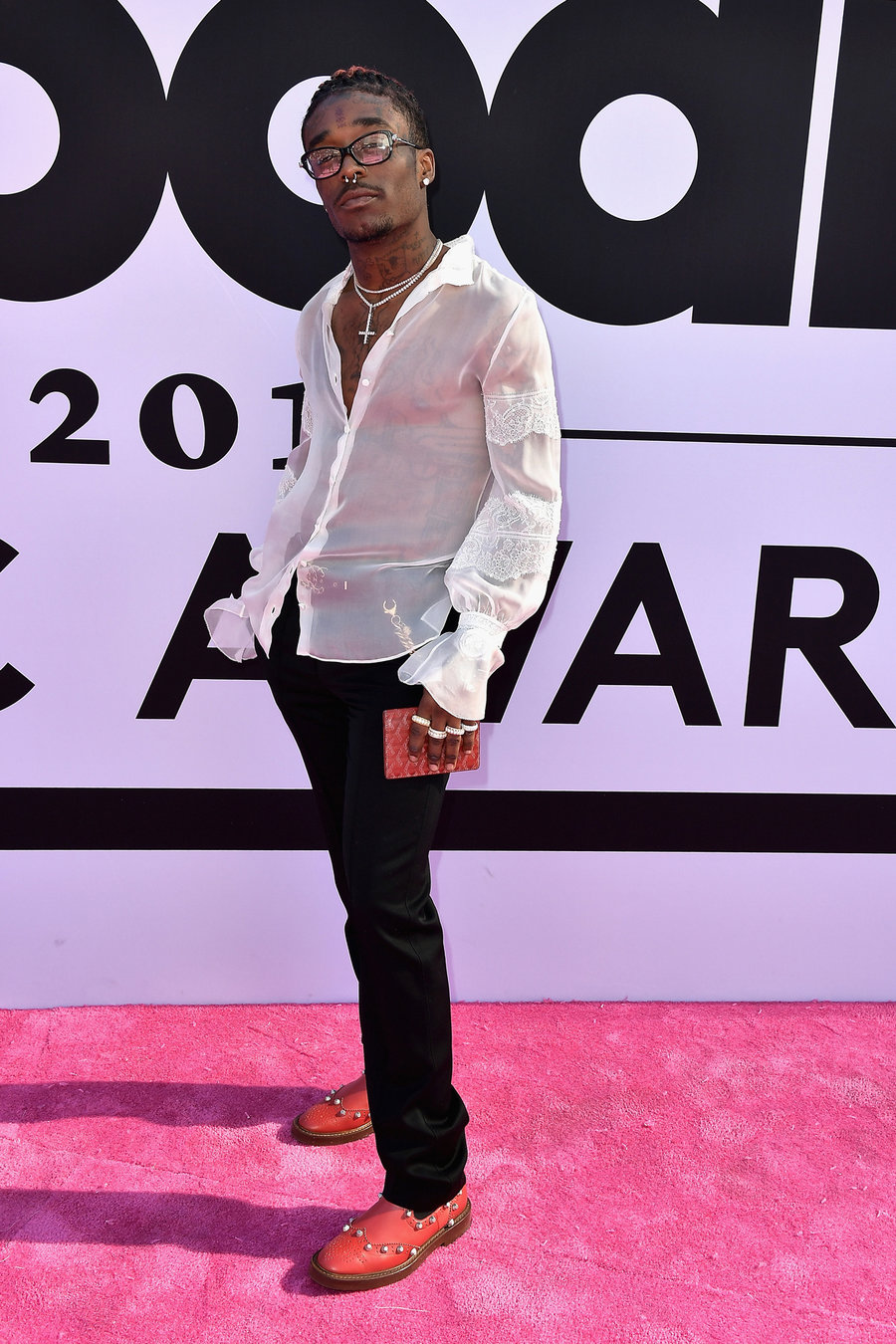 Up-and-coming Philly-based rapper Lil Uzi Vert is one of a kind,  stands on his own, dresses like no other. He attended the Billboard Awards last weekend and stirred a bit of controversy with his choice of outfit. Lil Uzi Vert was spotted wearing a see-through French royal inspired shirt by Valentino (retailing at$2,400 USD) paired with a little red GOYARD wallet, black trousers and a pair of red gold pearl studded shoes.
During the red carpet, he was interviewed about getting backlash and his look being feminine, Lil Uzi Vert gave a cold answer responding "Do you know what it is? They've never felt these fabrics before." We at PAUSE love Lil Uzi Vert's look, any rappers like him in today's generation are taking more risks are dressing the opposite to what society expects them to dress like.
.@jeanniemai says @LILUZIVERT is 'one of her fave dressed on the #BBMAs magenta carpet' tonight! Hear what he has to say. pic.twitter.com/f7nRFLJuXe

— BillboardMusicAwards (@BBMAs) May 22, 2017
Lil Uzi Vert introduced something new, not many rappers wear see-through shirts that are almost known to be made for women, but today anything is unisex so gender isn't placed on a product. Lil Uzi Vert owned the look by styling it as simple as possible blessing the event with some Valentino-loving. Not to forget his accessory game was on point.
Earlier this year we highlighted Lil Uzi Vert as Ones To Watch in 2017, and at the Billboard Awards 2017 red carpet, he was definitely one of the best dressed.
What are your thoughts on his look? Would you PAUSE or Skip?

Loading ...