Onepiece AW17.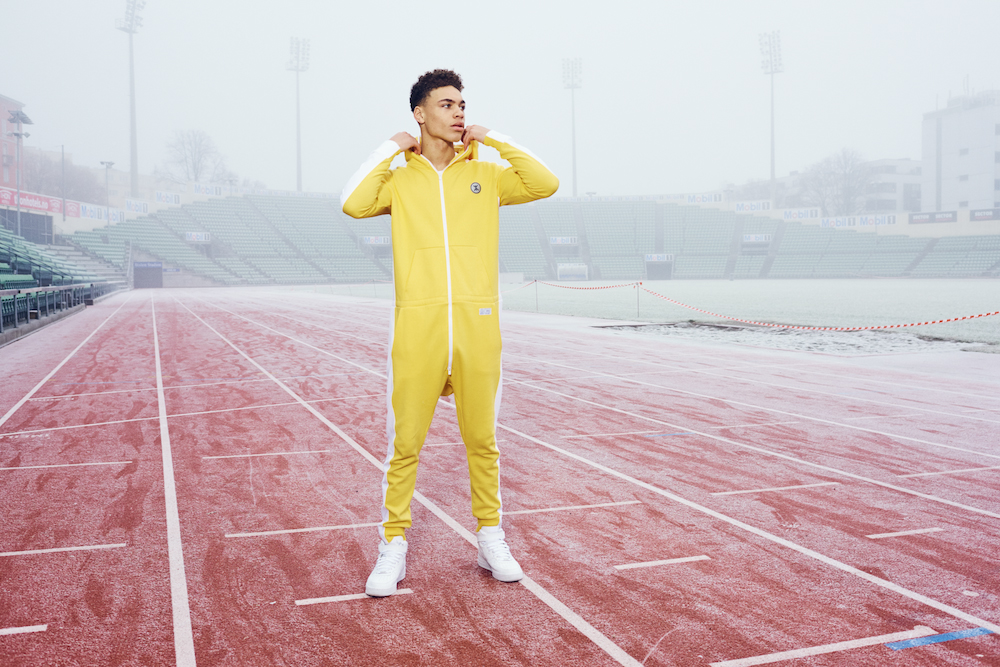 The new collection from Onepiece for Autumn/Winter 2017 focuses on athletic references and boxy silhouettes, mixing casual pieces with retro, sports –inspired apparel to offer the laid-back style the brand is known for.
A subtle nod to the 70s underpins the aesthetic with stand-out pieces such as the flared Start Jumpsuit and yellow Racer Tracksuit. Sporty accents can also be seen throughout in the form of reflective stripes and the contrasting seams of the Sprinter Cardigan and Contender Pant. Jumpsuits, high-cut tops and relaxed separates in dark neutral colours of black and grey, deep purples and midnight blues dominate the collection with pops of colour in yellow and pink.
Lightweight denim, quilting and retro track stripes are all new additions for the season, with high fabric quality remaining a key theme as with all collections; continuing to use the soft, premium cotton and elastane blend that makes the fabric durable whilst offering the ultimate comfort and quality Onepiece famously champions.
For more information visit www.onepiece.com.