Release date pending.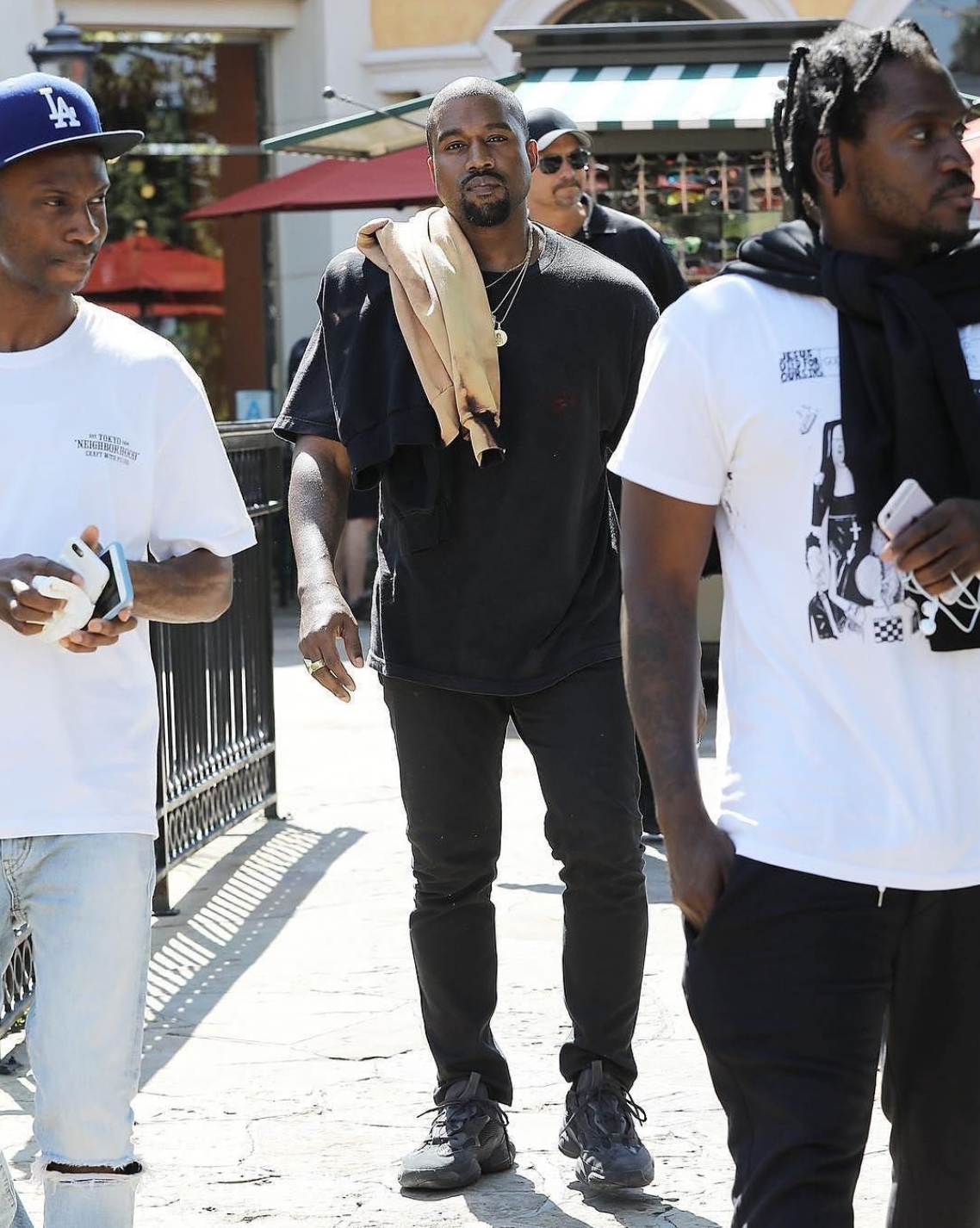 Kanye West has been seen in Calabasas rocking a pair of all black Yeezy Runners. Walking alongside Pusha T and Steven Victor, Universal Music Group's Senior Vice President, there are hopes the Runners may be releasing soon.
We first saw the new silhouette in February during the Yeezy presentation and have seen both a grey and multi-coloured colourway of the Runners but never black. They feature a black rubber sole, upper, pull tab and laces. Hopefully we see a release date soon.