The World Needs Originals.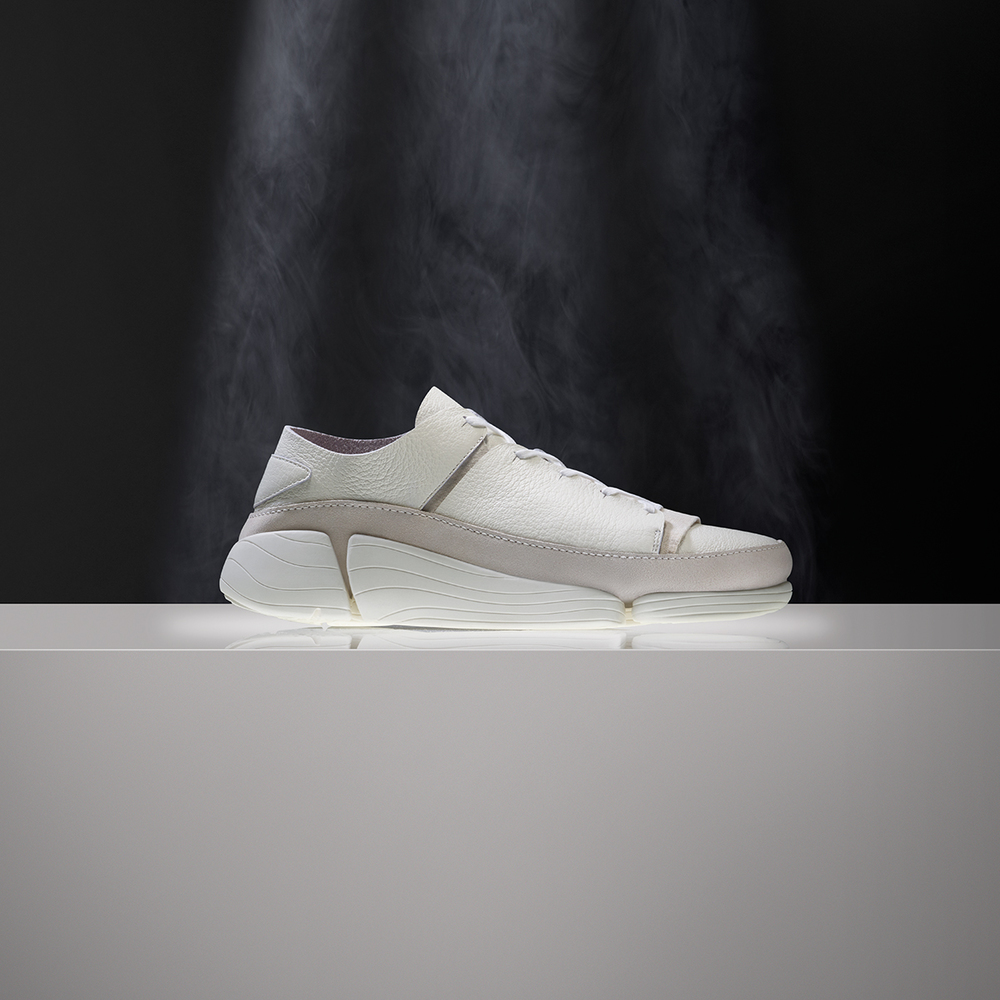 Clarks Originals have announced the release of their Trigenic Evo Sneakers for Autumn/Winter 2017, the next stage of the Trigenic concept. The design of the sneaker follows Clarks Originals Trigenic principles such as the genuine moccasin construction, three-part outsole and asymmetric last with a modern rework on the silhouette, with the texture of the elastic upper reflecting the foot's natural muscle tendons. The lines on the outsole of the sneaker represent the human gait cycle, the movement cycle of feet whilst walking, to aesthetically emphasise the everyday impact of walking on the feet in a sleek, modern style. The mens Trigenic Evo comes in white, all black, cola and grey colour ways whilst the women's are available in black and white, with the grey and white models being the most wearable and versatile of the collection. Clarks Originals have reworked a classic silhouette into a modern day sneaker that could easily fit into a streetwear lovers wardrobe.
The Clarks Originals Trigenic Evo pack is available as of today, 14th August both in selected stores and online. Check out the product shots of each colour way below.