The Curse Of Money.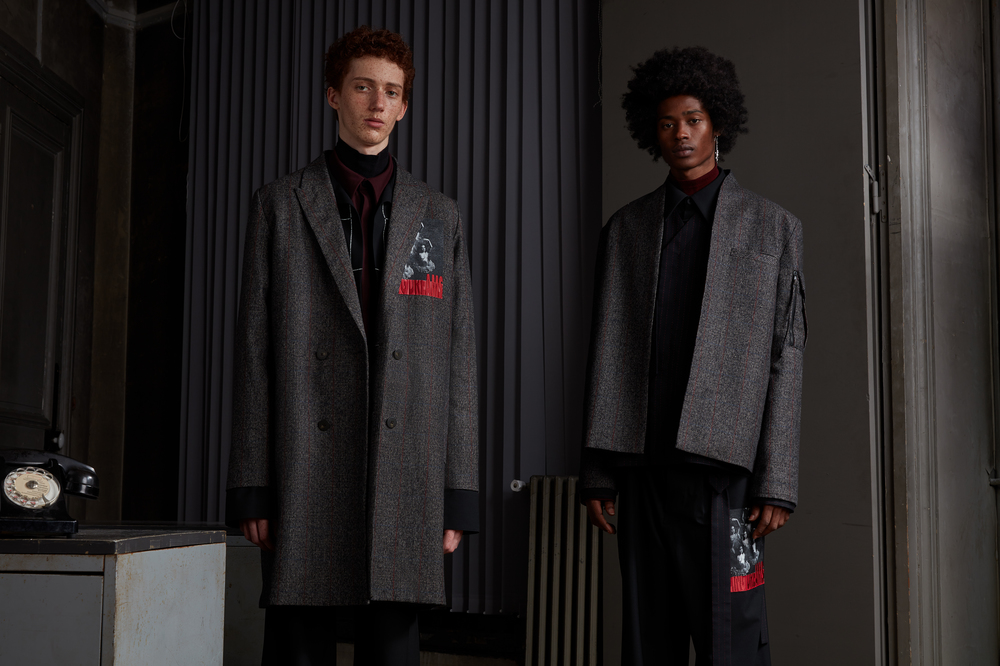 NECESSITY SENSE have released their Autumn/Winter 2017 collection and lookbook. Entitled "BANKS DRAIN US" the collection focuses on the concept of money and its powers, the hope that coexists with money in contrast to the toxicity of power and the fact money is both a blessing and a curse. This collection is arranged in three stages, broken down by color groupings. The stages are: 'Selling Dreams', 'The Only Common Ground' and 'Created a Devil Instead of a Dream'.
The designers pulled inspiration from people in poverty, wealthy bankers suffering from the financial crisis, and authors from the Beat generation. Narratives such are strongly connected by the value of money and dreams – things that ultimately control us.
The NECESSITY SENSE "BANKS DRAIN US" Autumn/Winter 2017 collection is available to buy now from the brands webstore with prices ranging from €12 to €840.