Luxury hotel in the centre of Manchester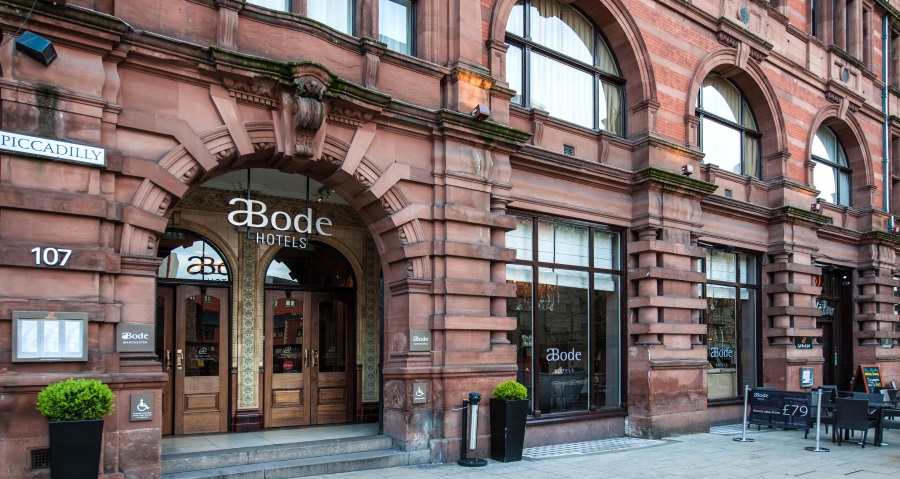 Where? 107 Piccadilly, Manchester, M1 2DB.
I love Manchester!  And being shy of just 3 hours away from London, it's the perfect getaway; far, but not too far, still embracing city life!
The Abode is a stone's throw from Manchester Piccadilly Station – literally a 2 minute walk.  And if you decide to go down the cheaper route of National Express, it's only about 6 minutes from the coach drop; a minor, even with a suitcase loaded with clothes.
Greeted by super friendly staff at the front desk (Mancunian's are way happier than Londoners BTW), you can soak in the contemporary and sophisticated atmosphere.
They have a variety of room types to suit most budgets, large and moderate.  Without exaggerating, the bed is like sleeping on a cloud, and one of the best nights sleep we have had in a hotel.
Comfortable – The smallest of rooms, but with the same fittings and not to be snubbed – great for a city break!
Desirable – A larger version of the Comfortable rooms but with the addition of a bath as well as a shower.
Enviable – More space, and extra perks such as a Nintendo Wii!
Fabulous on Fifth – The best room in the house being a suite – if you have it, splash the cash.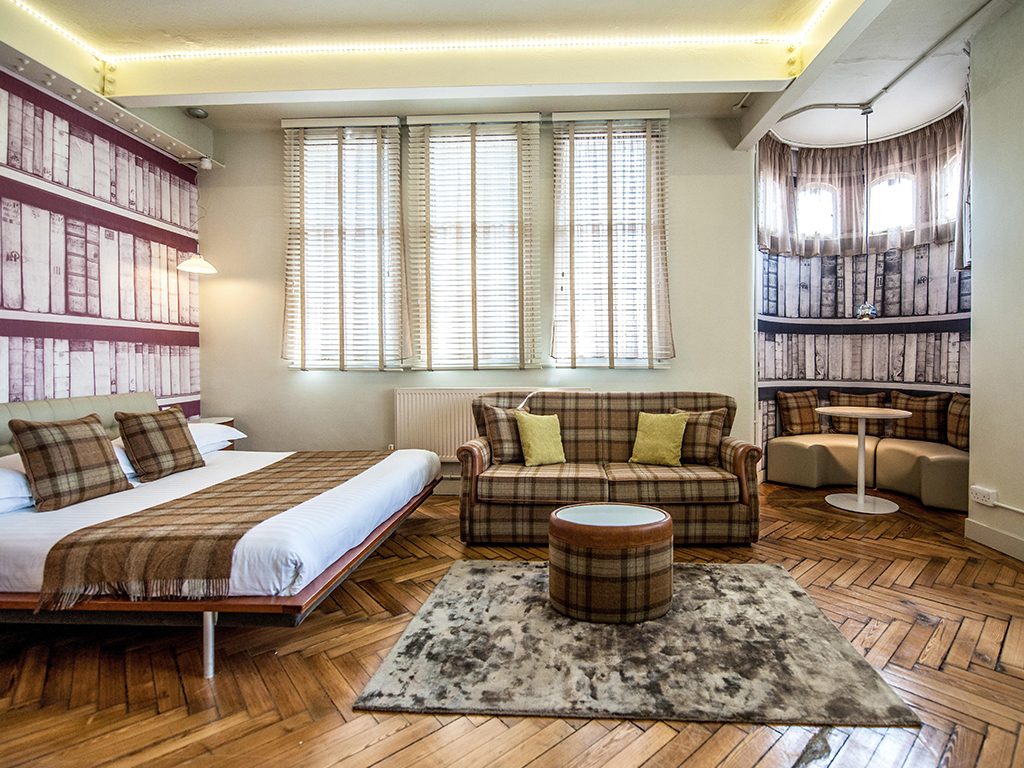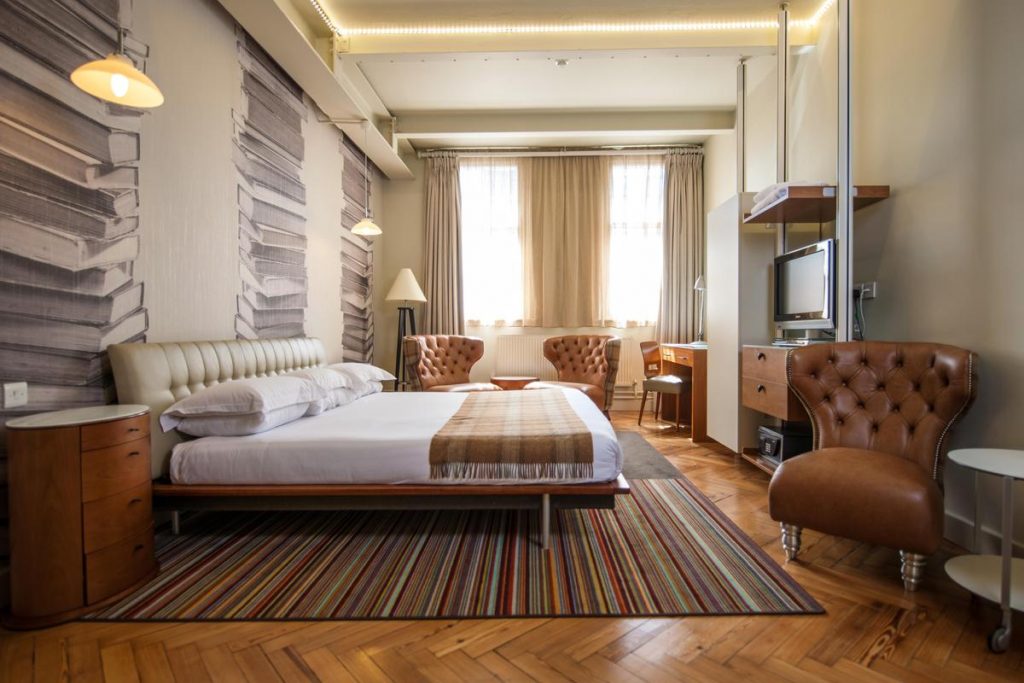 The hotel hosts a restaurant called the Brasserie Abode which caters for breakfast, lunch and dinner, so if you didn't want to leave, you could pretty much hibernate there!  For breakfast, you can choose from a carefully curated continental buffet, or opt for something hot from the made to order menu.  Or go for both!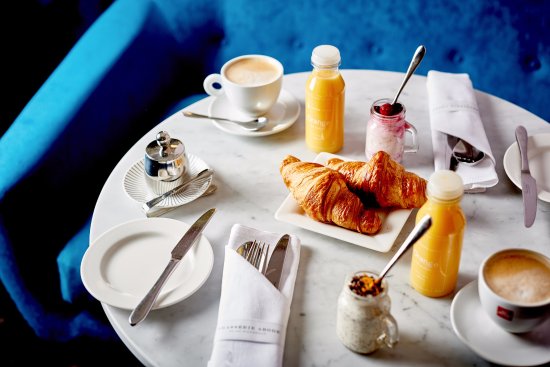 For dinner, PAUSE highly recommends booking in, you won't regret it.
What to order?:
Tuna tartare, spicy avocado

Beer battered fish, marrowfat peas and chips

A glass/bottle of Picpoul de Pinet (crisp white wine)
I would recommend a dessert, but unfortunately I pigged out on the delicious appetisers and had no space left; don't make the same mistake as me!
They also boast a fantastic bar, and make the best Pornstar Martini's; another thing not to be missed.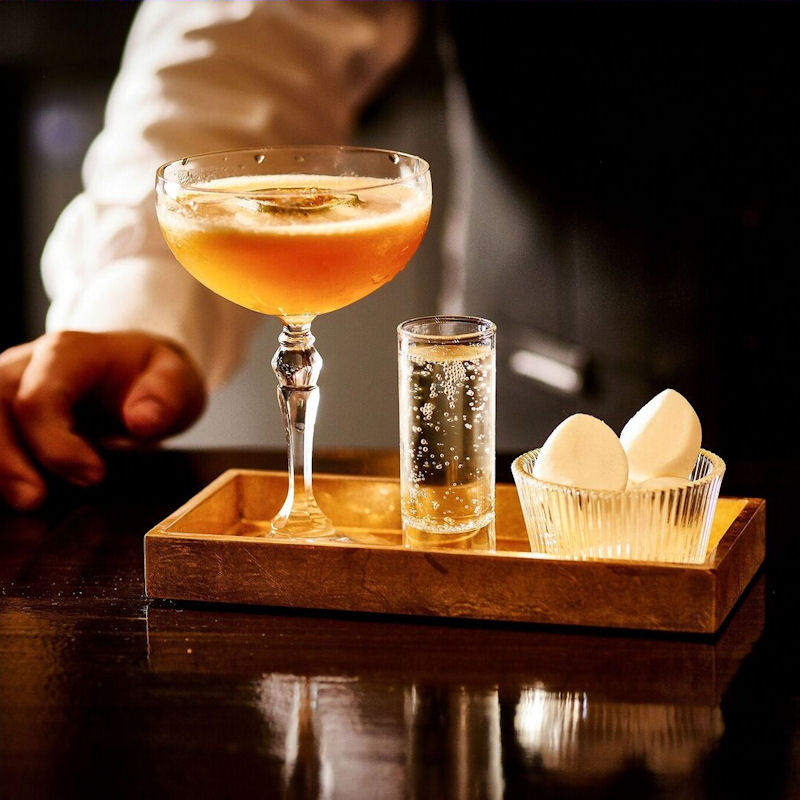 Looking for a party?  Well given the nifty central location of the Abode, pretty much most places are nearby/accessible.
Need inspiration? Try around the corner in Stephenson Square, bars a plenty!
For live music and great cocktails in a relaxed environment, try The Fitzgerald.
Best drink in the house: Lemon Meringue Pie (Ketel One Citron Vodka, Limoncello, Toasted Meringue).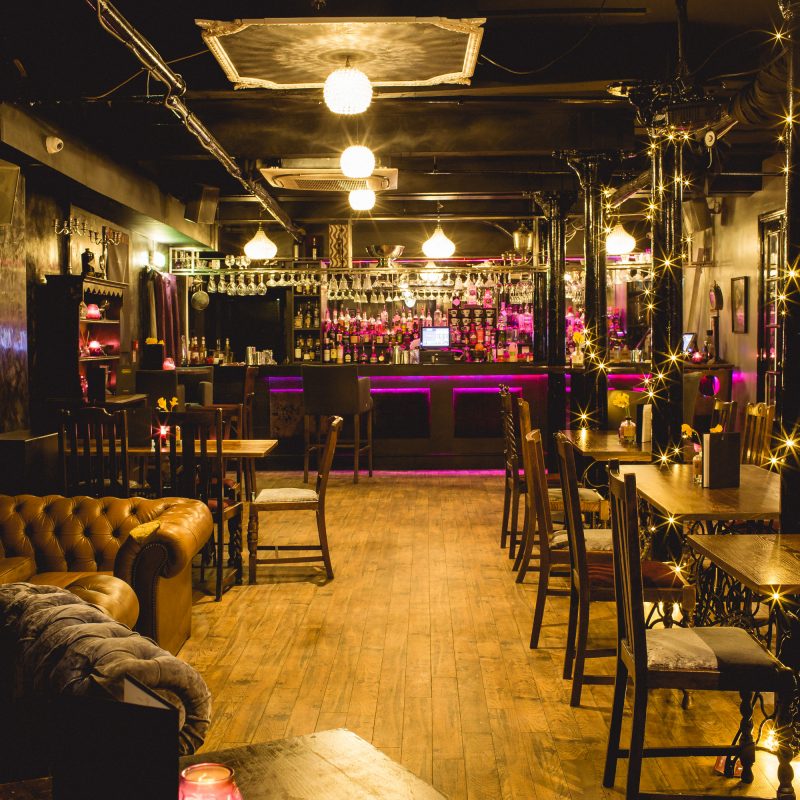 For something a little different, you may even walk past its clever disguise; Dusk Til Pawn.  The front is cleverly dressed as though it is a pawn shop, but we know better now!  Soulful vibes and space to dance if you are that way inclined.  And next door (entrance through DTP) is another bar called NoHo which is equally as fun and great place to move on to when it closes.
Best drink in the house: The Pornstar Martini (of course)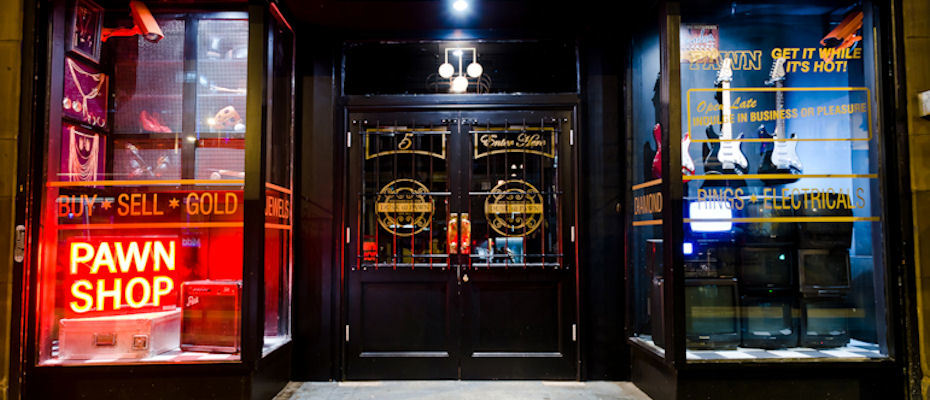 For more information and to book the Abode, click here.