Blossom Season.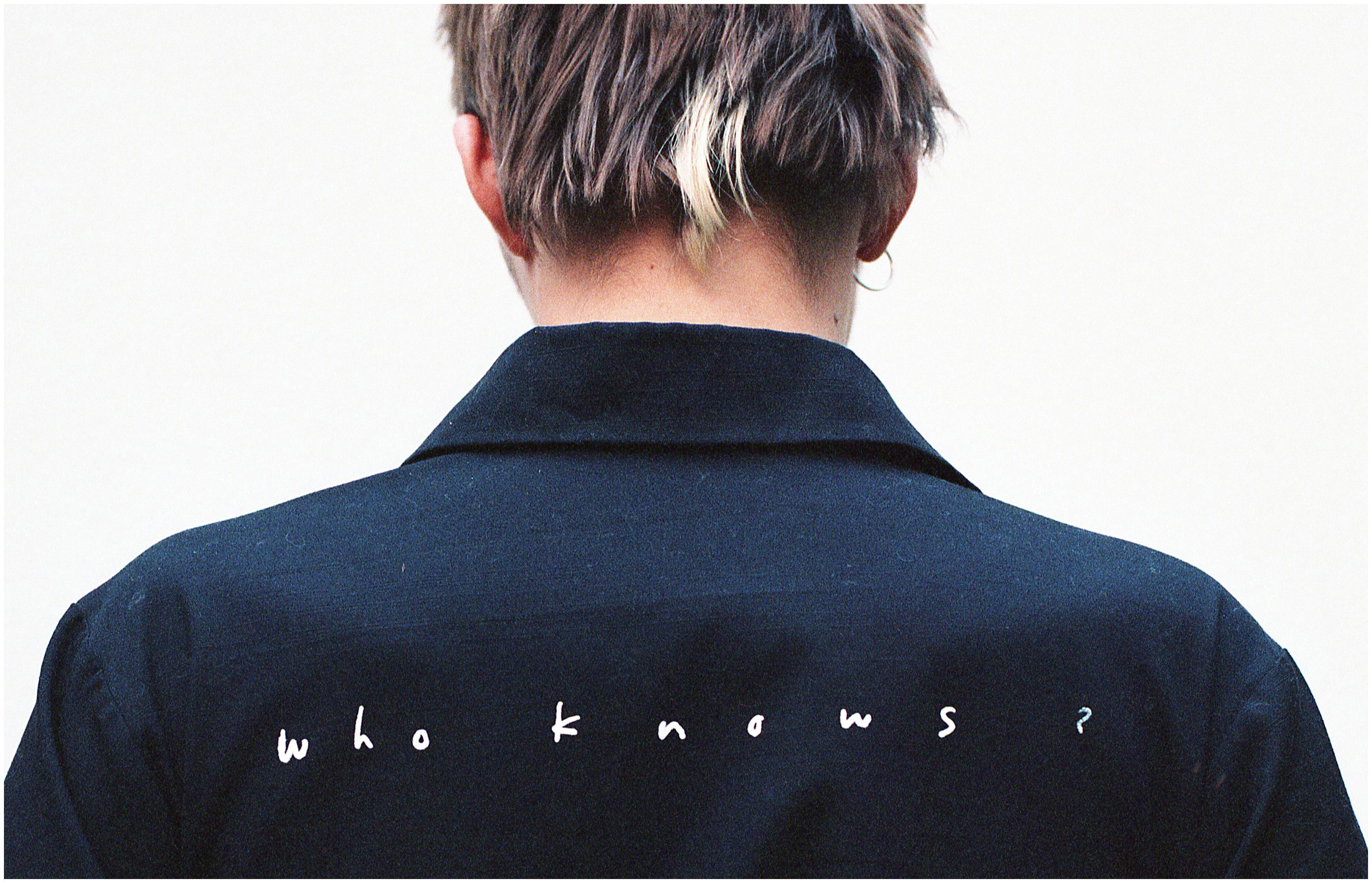 London-based graphic-heavy menswear brand Polly Boom have released the lookbook for Autumn/Winter 2017 – their third collection entitled 'BLOSSOM'. Shot by T-Bone Fletcher, garments are placed alongside their original drawings by frequent brand collaborator Joe Richards highlighting the artistic beauty and simplistic versatility within the collection. Inspired by counterculture movements in the late sixties and seventies, designs include sixities style advertorial graphics, dead flowers, screaming women and more. The collection includes T-Shirts, Long Sleeves, Sweatshirts, Hoodies and Jeans with accessorises of Socks and Tote Bags making an appearance, as well as the return of monochrome stripes we have seen in previous seasons from Polly Boom.
The brands attempt to cohesively blend traditional streetwear graphics with the craftsmanship of menswear become apparent when looking at one of the key pieces from BLOSSOM, the 'Who Knows?' Trench Coat which features a subtly printed back print, thick lining and large buttons. Other key pieces include the Psychedelic Swirl T-Shirt and Tick Tock Hoodie which features one of the collections most interesting graphics of a screen printed motorcyclist and overlayed blue text of 'tick tock tick tock'.
Polly Boom's Autumn/Winter 2017 collection 'BLOSSOM' will be available to view and purchase at their London pop-up store on 18th and 19th August. See the lookbook in full below.
Polly Boom Pop-Up Store
1-3 Rivington Street
London
EC2A 3DT
9am-9pm