Summer time.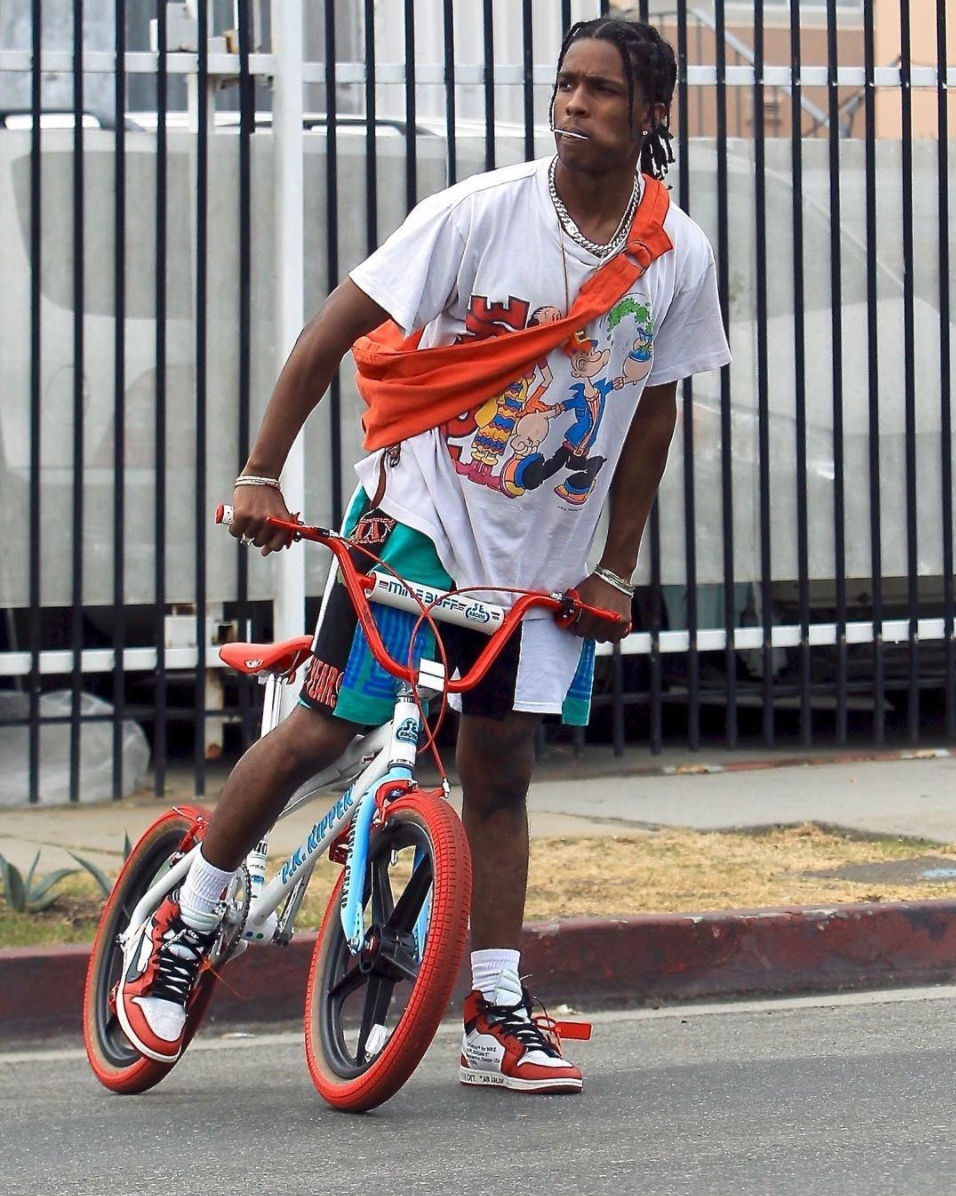 A$AP Rocky goes for a ride on his bike spotted wearing a vintage Popeye the Sailor Man t-shirt, VLONE all-star weekend shorts and a pair of OFF-WHITE x Air Jordan sneakers (which is about to release on the 1st of September). Anything Rocky wear, he keeps it on point. Enjoying the heat in Hollywood, he styled his look with an orange oversized bag.
Shop the look:
Popeye The Sailor Man T-Shirt – Click here to buy.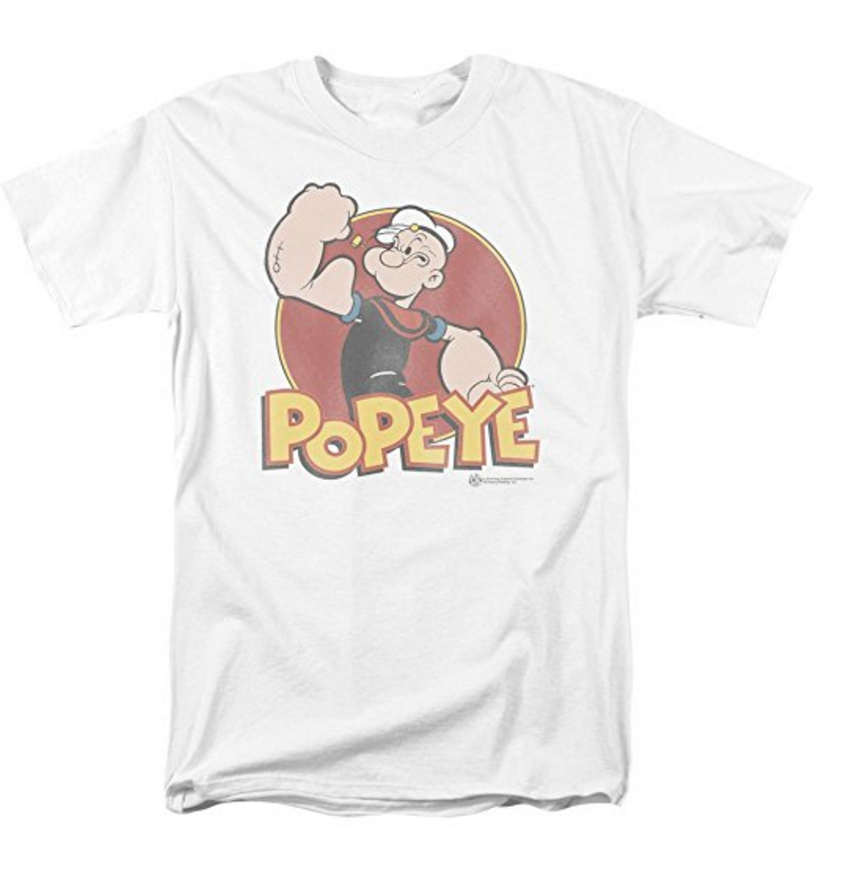 Eastpak Bundel Bum Bag In Sambal – Click here to buy.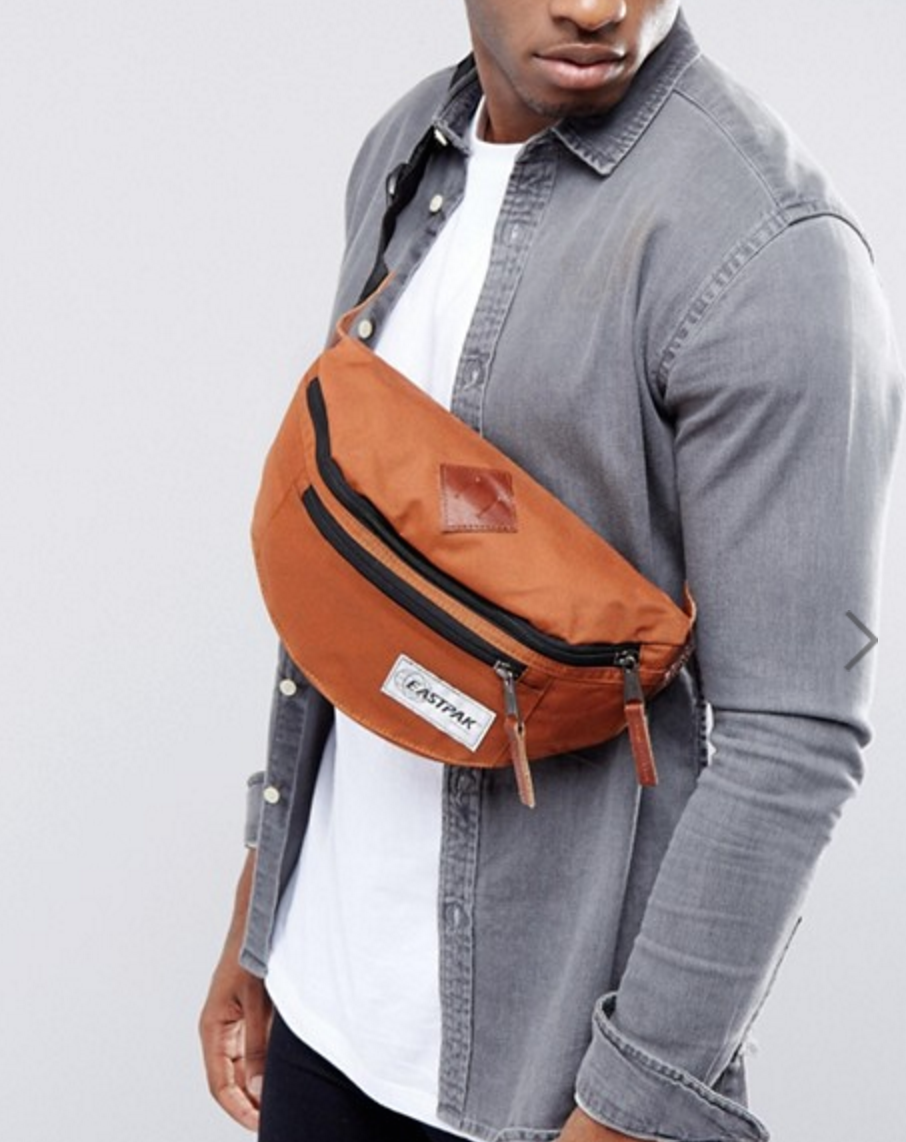 Shop more bum bags here.
OFF-WHITE x Air Jordan Sneakers – Available from September 1st.