Chunky Hits The High-Street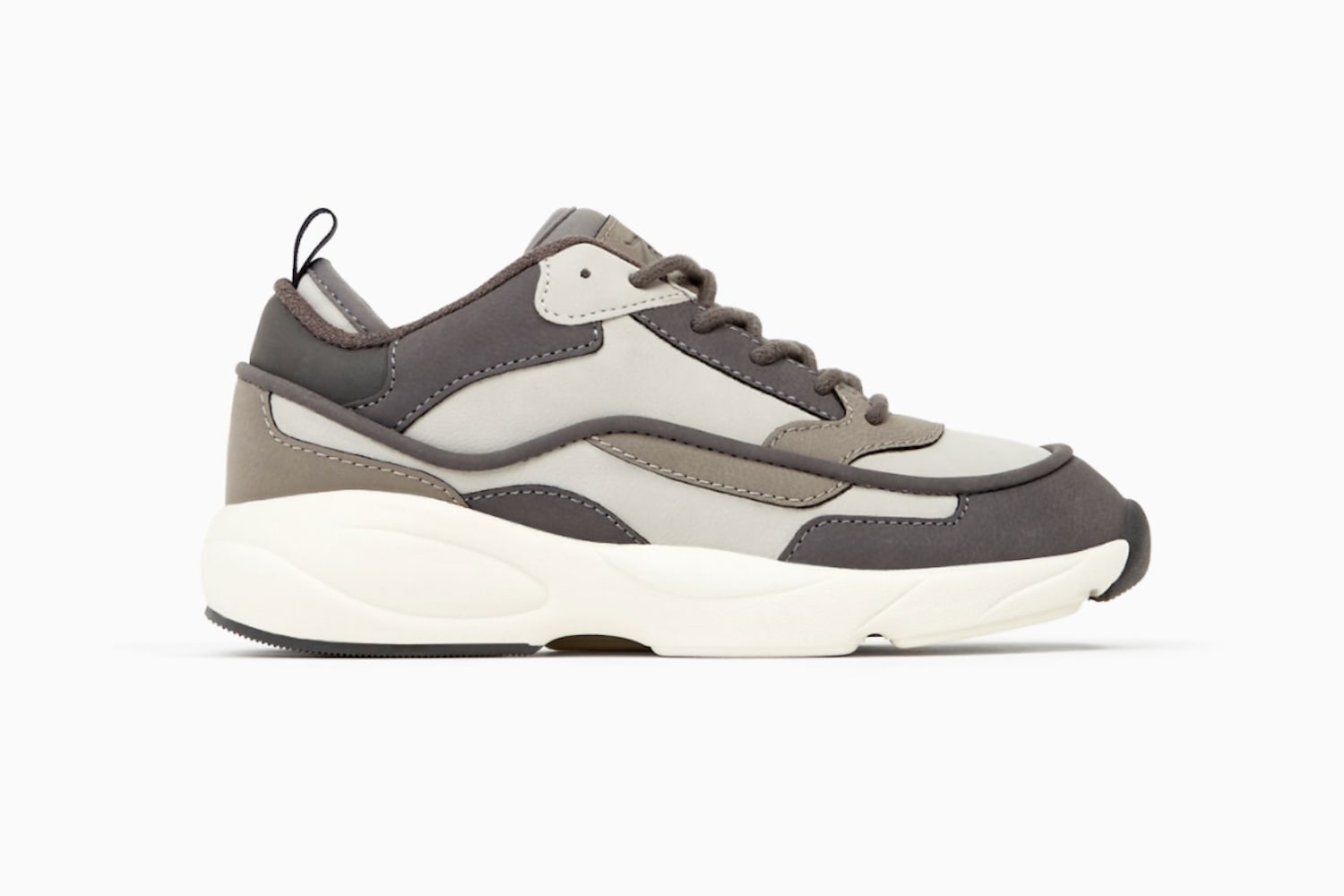 High-street retailers continue to rip-off brands and this time it's Zara and the Balenciaga Triple S sneaker. Zara has re-created a much more widely-affordable version of the popular Balenciaga sneaker which has been grabbing headlines recently.
The Zara version mimics the the Balenciaga version by using a blend of different materials on top of a chunky rubber sole giving it an extra boost. The sneakers take on a more toned-down colourway but provide a clean and sleek look.
The Zara version is available now at retail stores and are priced at £39.99.