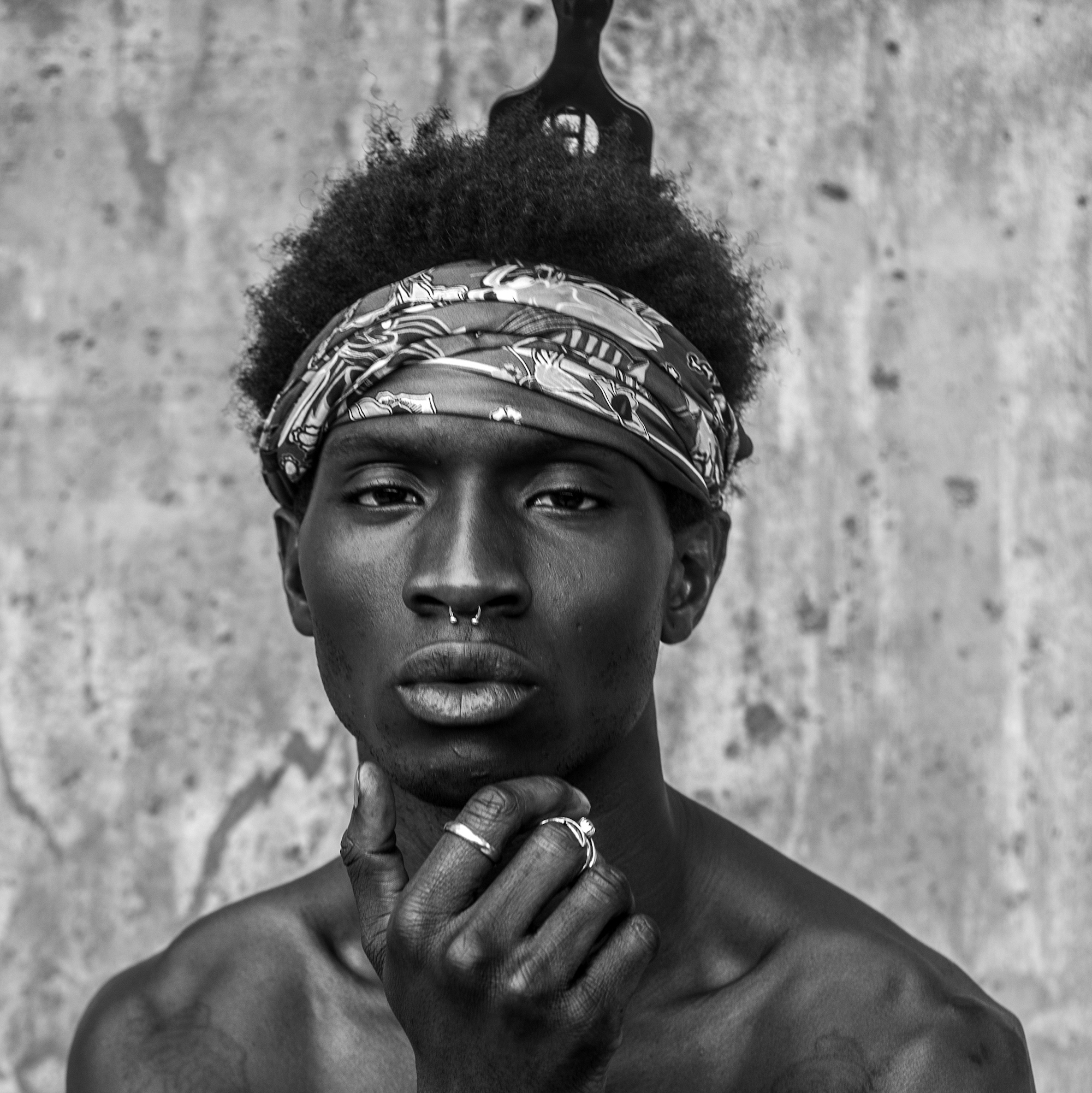 You've collaborated with a range of huge brands through your modelling career, what has been your best modelling moments to date?
Modeling overall is a great experience from the great people I met and worked with to the places i've been around the world, it's hard to pick one. But working with Dolce & Gabbana, the Fear of God family and one of my first campaign with H&M are some of my highlights. 
Lets take it to the beginning, how did you become a model? Where did it all begin?
It started in Montreal, I did a charity fashion show with my neighbor and I got signed for real a few years after. 
Did you always wanted to become a model? If not, why did you decide to do it?
I studied to work with kids modeling came after as a way to make money. I think like everyone I thought it would be fast money. 
Where did your passion for music spark from? Tell us about your transition from model to an artist – why now?
In the African culture, music is very present, and growing up in Montreal I was exposed to all types of music from French to English and to the sounds of the mother land. As for why I am putting out music now, it's mainly because I'm in the position to be able to do it right. I didn't have the confidence before and I didn't believe I had the talent. But people supported me so I kept pushing. I'm still learning so much about music, writing and producing. It's all been a beautiful art in which I'm building new skills in.
Has music always been something that was a hidden talent for you?
I always sang, I just didn't think I was really good.
 
On Instagram, you mentioned, "In a world of incredibly talented people, it was intimidating to step into this new chapter of my life." – Why did you feel intimidated to show off your own talent?  
I just know a few artists and I see the work and passion they put into their art. I still have a hard time adjusting to the idea that people are out there listening to something I created.
Did you find the fashion industry intimidating to you at all?
Being a person of color, the fashion industry is more challenging then intimidating.
You've just released your first ever single "JUNGLE", what is the inspiration behind your first ever song? And why did you call it Jungle?
Jungle is about the routine. The day to day life of the hustle and anyone trying to make while 1% of the population is enjoying the benefits of our labor. We live in this circle of going to work and then going to sleep only to realize that we are still asleep or too tired to expend our minds. We are focused on surviving. Life is a jungle, we meet lions, tigers, bears, snakes, wolfs and everything that comes out at night. But as long as you can see the moon and the sun dance then there is always hope to reach a better place.
Describe your music in a sentence.
The music of a little boy from Abidjan who is traveling the world.
If you had to pick one, music or modelling?
Music for sure! It's more hands-on and you have more creative control.