Passing through.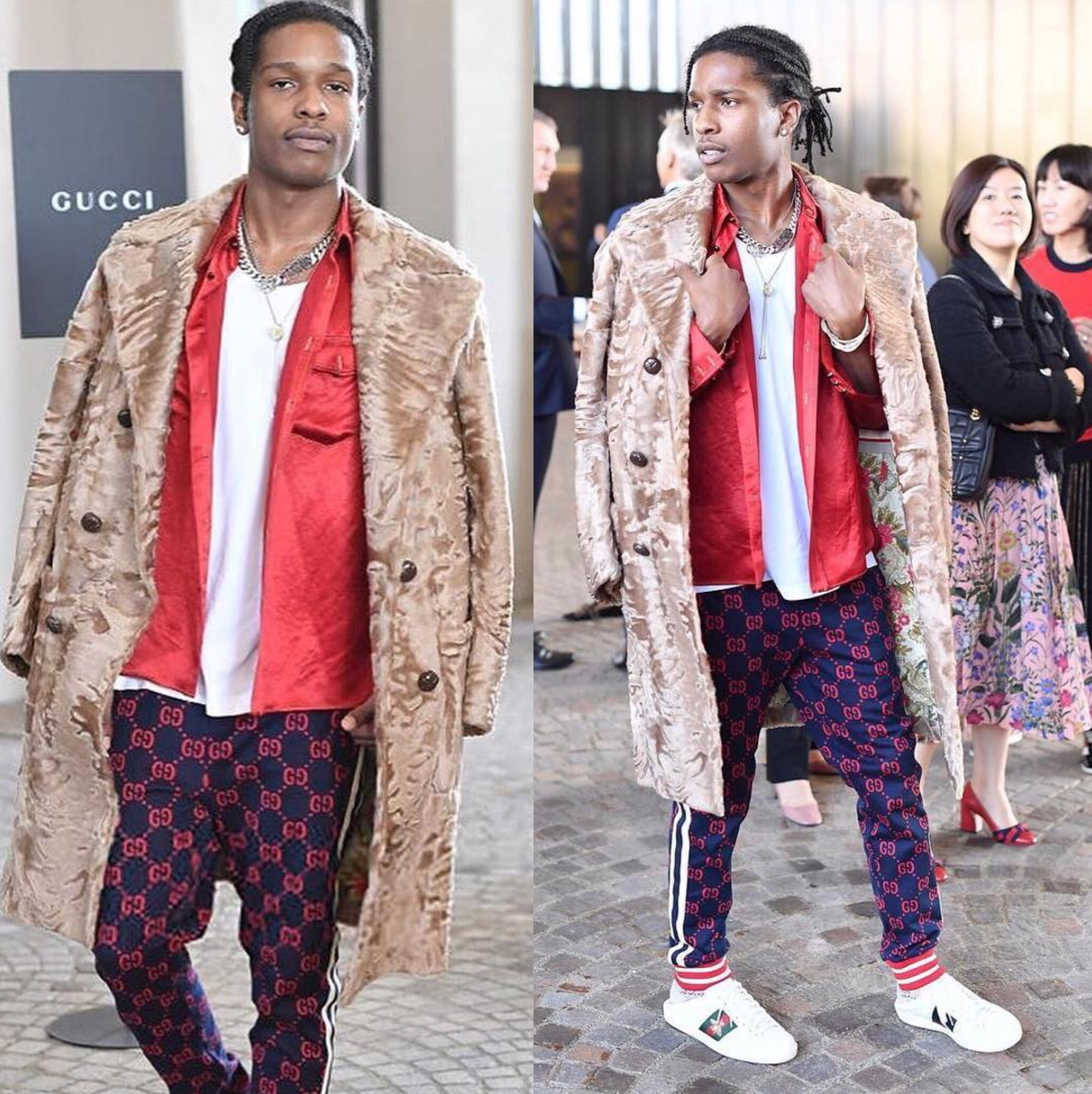 A$AP Rocky marked another moment in fashion yesterday when he attended the Gucci Spring/Summer 2018 show at Milan Fashion Week. He wore all things Gucci, from a Gucci brown fur jacket, red silk shirt, joggers and ace sneakers.
A$AP Rocky is becoming an icon in menswear and for Hip Hop music, breaking all boundaries in fashion – he's known to rock Raf until the end.
Also a big fan of Gucci, A$AP Rocky has a respected position in the fashion industry and was seen taking of British Vogue's magazine Instagram story during his attendance to the Gucci SS18 Show.
We look forward to seeing more looks from A$AP Rocky.
SHOP GUCCI NOW