Teaser.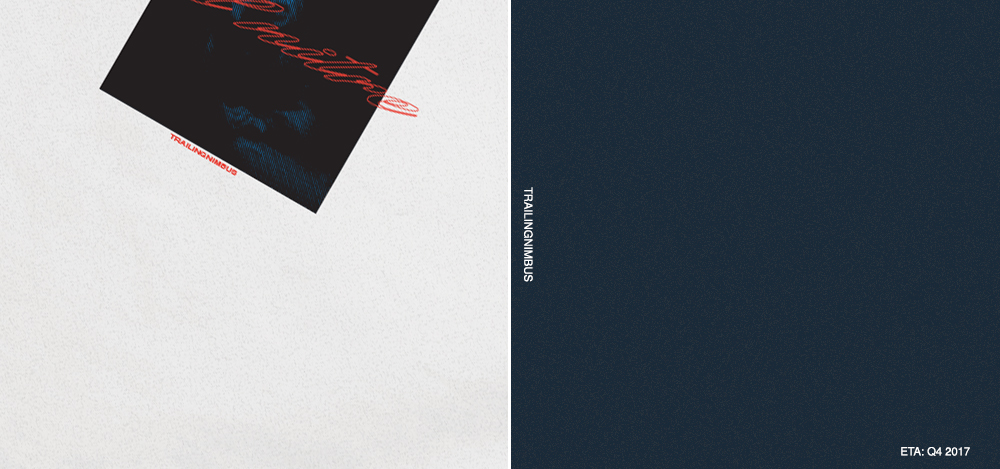 TRAILINGNIMBUS
at its core, is a clothing brand centered around the elements of futurism and mysticism. They focus on blending the tangible and conceptual throughout their pieces. The brand headed by Raven Pinnekins began through an interest and curiosity in printmaking. This then transitioned in to an apparel brand.
The upcoming Fall/Winter 2017 collection is no exception to its motive, with a few halftone and minimal graphics gravitating to the ideas referenced in televised and written Science Fiction. The release will consist of t-shirts at $28 (£22), fleece tops at $70 (£54) and outerwear pricing TBC.
The collection is set to release late October 2017 and will be available
online.