Hockey or High Fashion?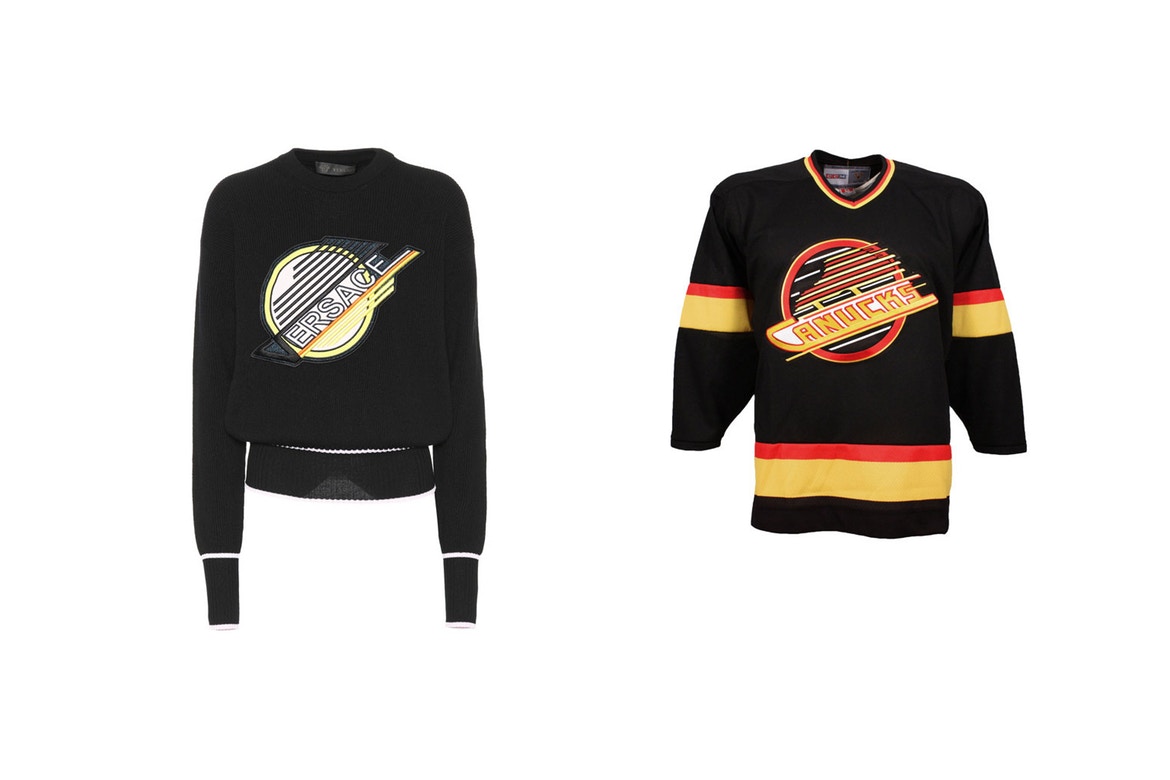 The Italian fashion house has released a knitted jumper with a logo that is identical to that of the 80s/90s NHL teams' logo, The Vancouver Canucks. The jumper is available now and will cost roughly 850GBP, roughly the same cost for half a season ticket to see Canadian ice hockey team. With Fashion designers taking their inspiration from what is seen from past and current trends, this jumper should be viewed as a tribute to the historic team and is sure to stand out at a hockey game or at a runway show.
We at PAUSE think that the Versace piece is bang on trend and fits in with the sportswear trend that is all over the runway and the streets lately.