If you are a fan of Supreme you have likely heard rumours here and there about the Brooklyn store located on 152 Grand St. Brooklyn, New York 11249. Well these rumours can now be turned into fact or fiction.
The Brooklyn Supreme Store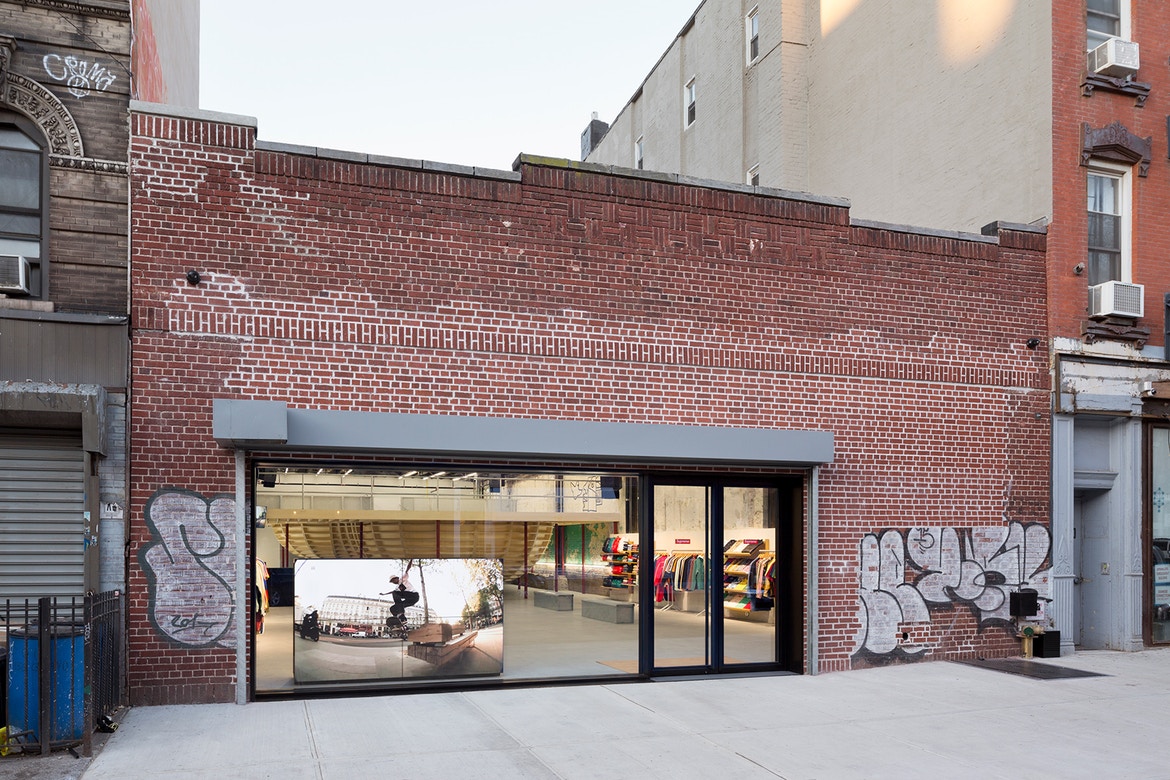 The store has a rundown aesthetic with bare brick and concrete making up the majority of wall space with exception to the front that is plastered with a range of artwork and skateboard decks.
Another detail that may just excite you is that yes, it has a skate bowl. At this point we don't know if it will be open to the public however my bet is that only those with close ties to the company will have the privilege of using it. Although if you are feeling hopeful grab your skateboard and try your luck on the opening day, this Thursday (5th of October).