Is Less More?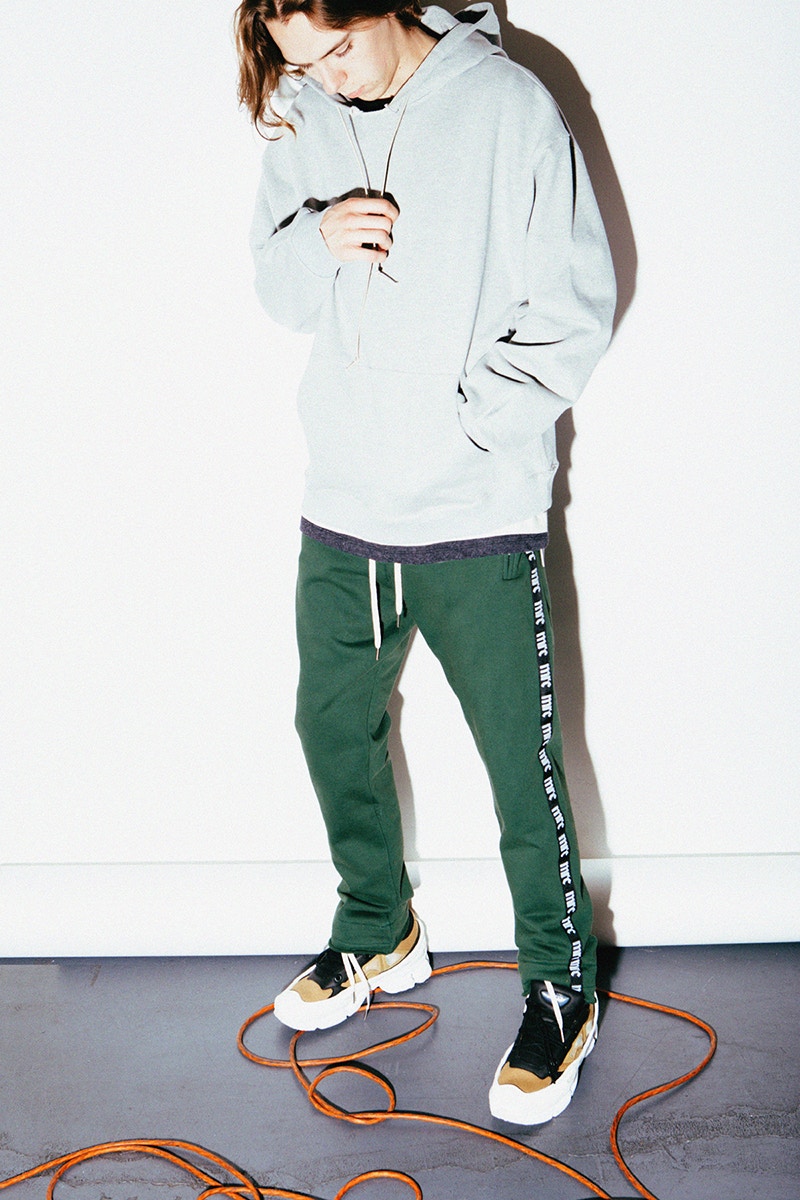 Mr. Completely's Fall/Winter 2017 collection has been published and within it are things worth noting.
The line includes minimalist patterning and cut and sewn specifics appearing on a range of garments that use French Terry construction. To date the release includes two colourways accompanying 'Bone' grey and black; these are eggplant and hunter-green. However, if you are hoping for the highly sought after sweatpants in 'Bone' you are out of luck.
What we can tell you about price is that it is ranging from $105 to $240 and that stock quantity is going down fast.