A Hybrid Of Two 90's Classics.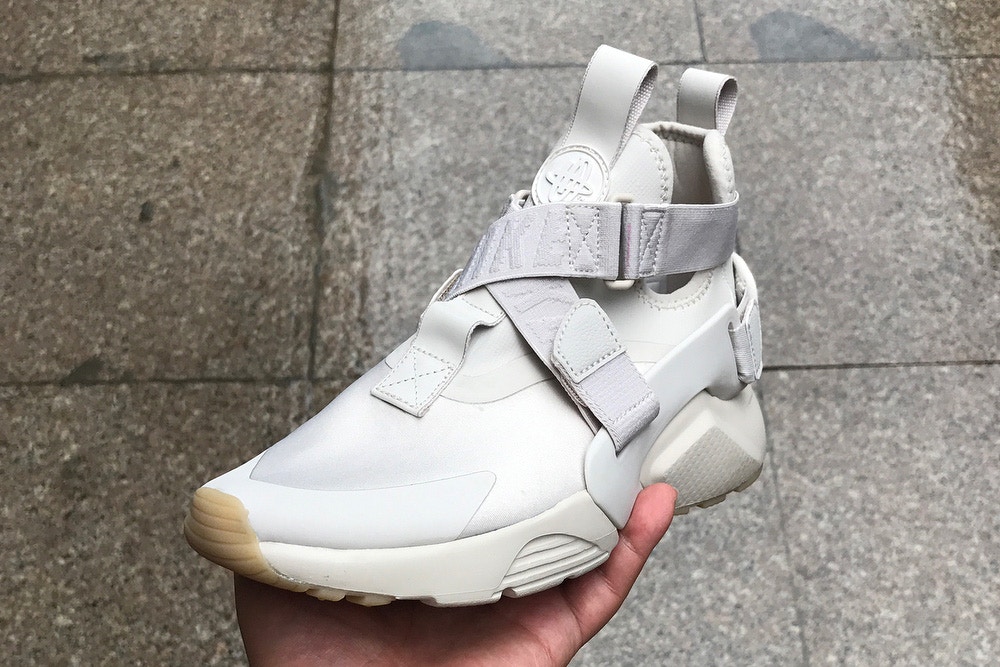 Nike have revealed a brand new silhouette that incorporates elements from two popular sneakers, mixing and matching aesthetics from both the Air Huarache and the Air Raid. Recent images show both multicolour and monochrome bone options, featuring the Huarache sole unit and slip-on upper and straps seen on the Air Raid.
There is no official release date or collaboration name at the moment, but take a look at the model below.