Saif Bakir and Emma Hedlund, the founders of CMMN SWDN.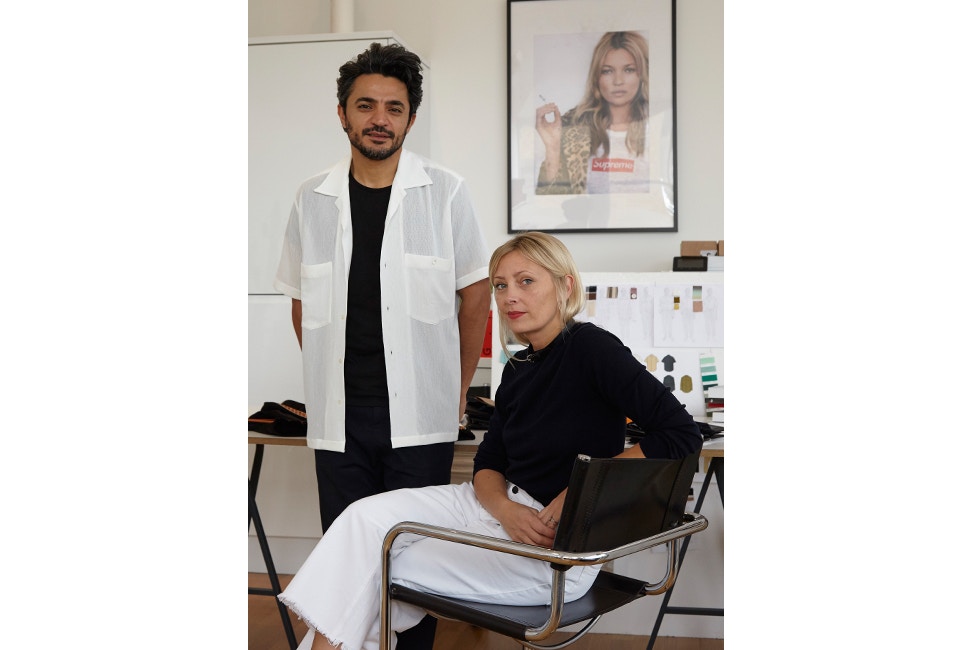 Many of you have likely heard of CMMN SWDN, but I'm sure that even if you have, you haven't heard about the brand's origins. Well, luckily Good Hood Store was able to sit down with the founders Saif Bakir and Emma Hedlund in order to find out more about the company's past, present and future plans. Within the interview, Saif and Bakir go on to describe how helping Kanye West in Paris sparked the chain of events that have led to the pair creating the brand we know today. Read the full quote below.
"After graduating we worked at several fashion houses including COS and Wooyoungmi before heading up design for Kanye West in Paris. It was at Kanye's fashion house in Paris that we got to work together professionally for the first time and realized that we were quite compatible on many levels. Setting up Kanye's studio and label in Paris triggered the desire to run our own label. So when Kanye decided to move the studio from Paris to London, we thought it was the right time for us to head back to Sweden and launch CMMN."
For more insight into the brand and the founders read the full interview at Good Hood Store's website, you can do that by clicking the following button.
Click Here