The Modern Bowling Shoe.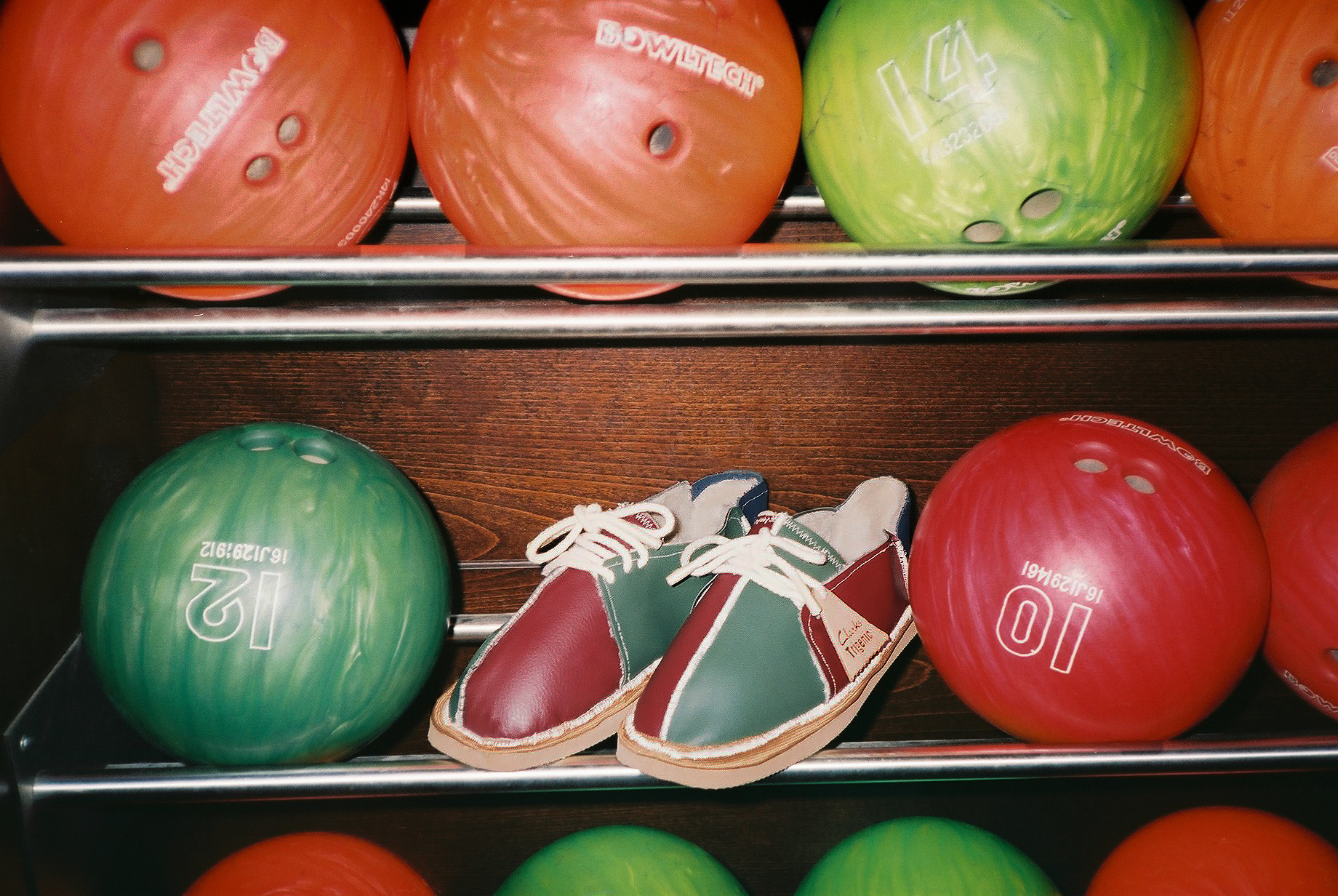 Junior Clint, model and shoe designer, has designed a Clarks Original Bowling Shoe inspired by Desert Treck Shoes. Green and red leather makes the upper of the shoe, tied together with white piping.
Check out our interview with Junior Clint about his version of the OFF-WHITE x Nike Sneakers and the rest of the imagery below.