A perfect alternative to a Christmas sweater.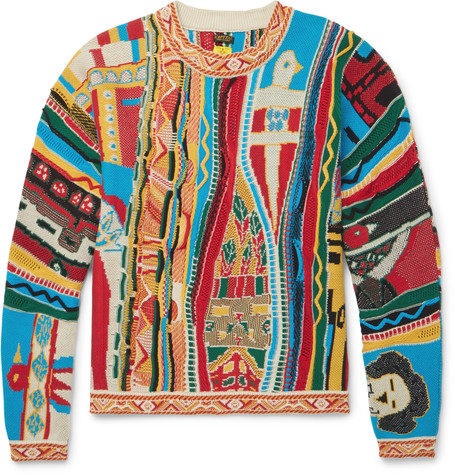 This eye-catching KAPITAL sweater attempts to encapsulate the early '90s New York hip-hop scene within its design, and we can see where they are coming from, with the aesthetics of the piece similar to that rocked by music moguls at the time such as The Notorious B.I.G. As for the garment itself, it's manufactured in Japan from soft cotton in a textured knit that allows the colours from the vivid palette to pop out the fabric.
If you would like a better view of the piece, take a look below. Furthermore, if you want to purchase the garment yourself, click the following button.
Click Here