Get ready for the Doernbecher Freestyle XIV.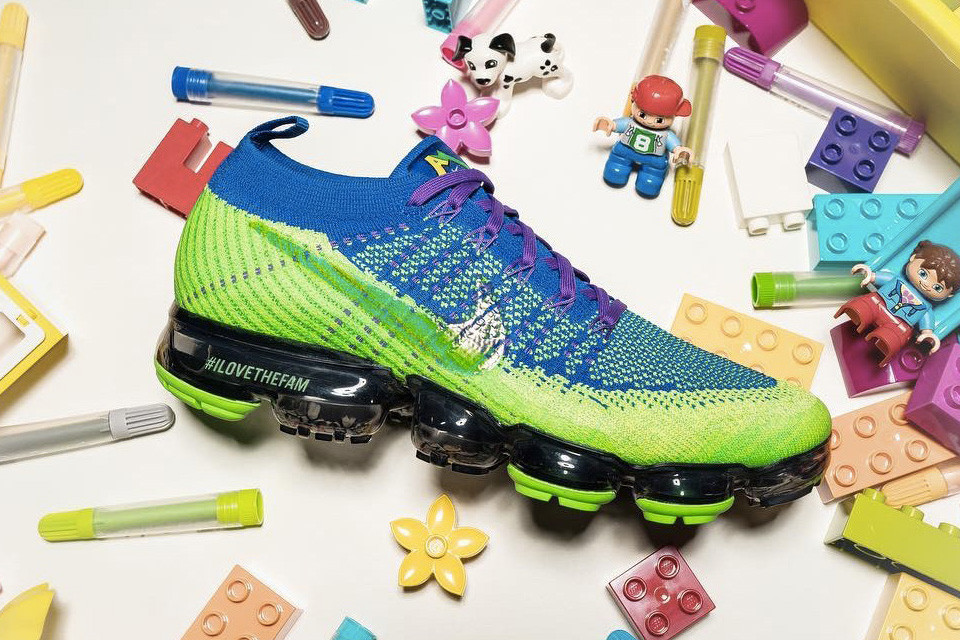 Michael Doherty, Nike's Creative Director, helped kickstart the Doernbecher Freestyle program in 2003, and since then the project has had a phenomenal impact on the lives of many. The program invites patients from the Doernbecher Children's Hospital to design footwear and apparel, allowing their creativity to be put to use.
Well, the 14th edition of the project is brought to us by Andrew Merydith, a 15-years-old who is currently fighting cystic fibrosis. Andrew is bringing us the Nike Air VaporMax with a design overhaul that's been inspired by his favourite football team, the Seattle Seahawks. The shoe, as you can see from the image above, features the team's colours, with lime and blue around the majority of the sneaker and just a touch of purple on the laces. As for details, we haven't had any dates or prices confirmed yet but they will be soon, as the Doernbecher Freestyle XIV unveiling and auction takes place on Friday the 27th of October at the Portland Art Museum.