The 'Jolly Green' colourway of the sneaker.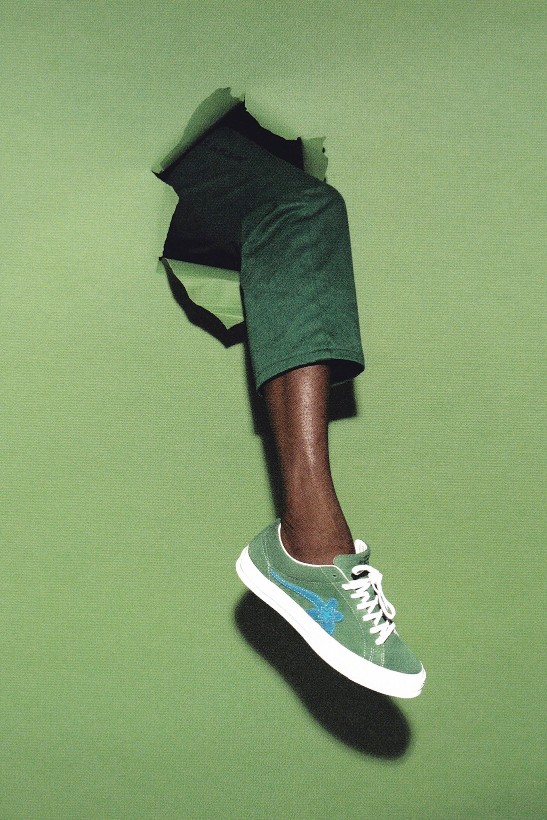 The second GOLF le FLEUR x Converse sneaker was released today and fans took to the shoe quickly. The release took place in Kasina in Seoul, where a limited number of fans could gain access to Tyler, The Creator's performance after purchasing the sneakers. The shoe has a premium suede upper that features a flower where the star used to be on the original model. Additionally, the shoe rocks graphics on the outsole, and a softened Ortholite sock-liner. Last but not least, if you are lucky enough to get your hands on these sneakers you will have to choose between three colourways; 'Jolly Green', 'Solar Power' and 'Vanilla', with 'Solar Powered' being our personal favourite.
Although you have missed your chance seeing Tyler perform, the shoes and the rest of the collection is set to be released again, but this time worldwide via the Converse web store on the 2nd of November.