Miguel leaving the BBC Radio 1 studio.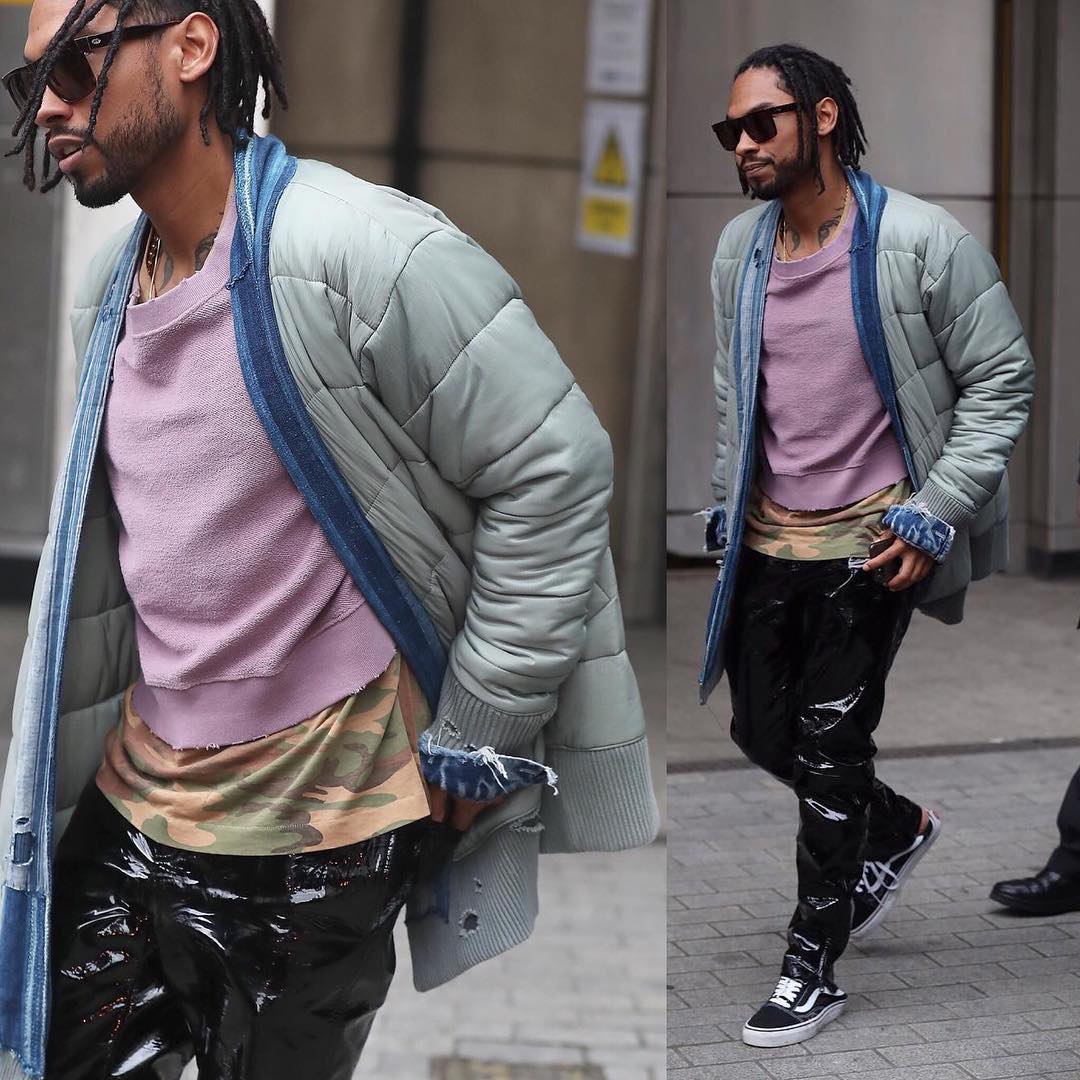 Promoting his new single "sky-walker" at BBC Radi0 1, Miguel looked effortlessly fashionable today.  Taking layering to full effect, he teamed a grey quilted Greg Lauren jacket with a camouflage BillyLosAngeles shirt. It appeared a mismatch of garments, but it worked with the look completed by Gucci vinyl trousers. What shoes? Trusty vans, only confirming they are a classic style here to stay. Posting the fit on his own Instagram, Miguel captioned the image with "war x leisure", the name of his fourth studio album and it seemed his outfit only played a part in that theme – it was fierce with the camp print and vinyl material, yet nevertheless casual thanks to the Vans.
To get a better look at Miguel's jacket and shoes, look below:
To purchase the Greg Lauren piece, click the following button.
Click Here
To purchase the Vans sneakers, click the following button.
Click Here