Playboi Carti in Balenciaga, Valentino, Acne Studios and Public Housing Skate Team.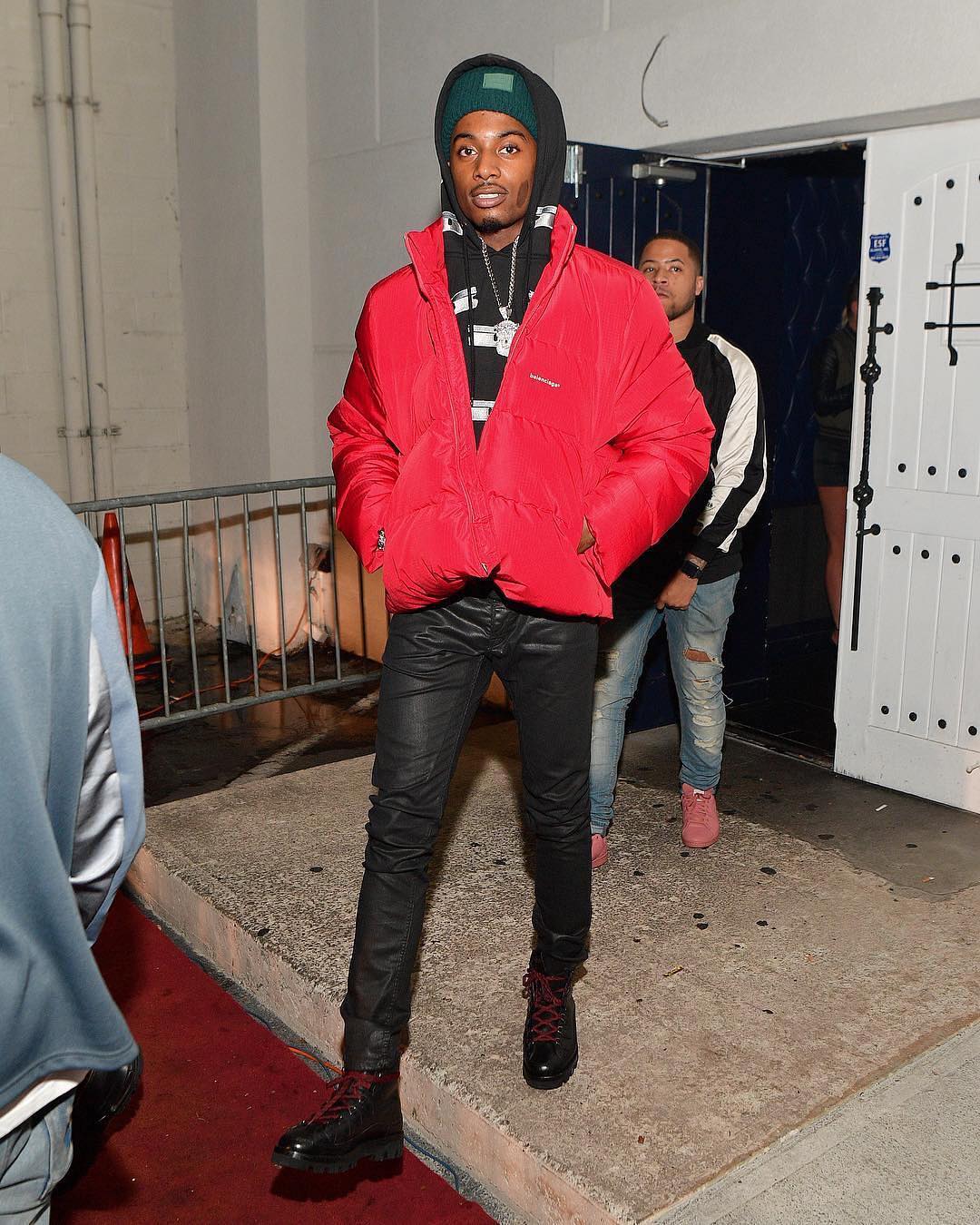 The Atlanta based rapper and songwriter Playboi Carti has been spotted in a Public Housing Skate Team hoodie, Rick Owens jeans, Valentino boots and an Acne Studios beanie. As well as this he sported a blood-red Balenciaga jacket to finish the look off. The Public Housing Skate Team hoodie is specifically the Razor Embroidered design, which you can view below or purchase by clicking the following button.
Click Here
To get a better look at the Valentino City Trekking boots there is a close-up image of the shoes below. If you would like to purchase them, click the following button.
Click Here