Soccer Season.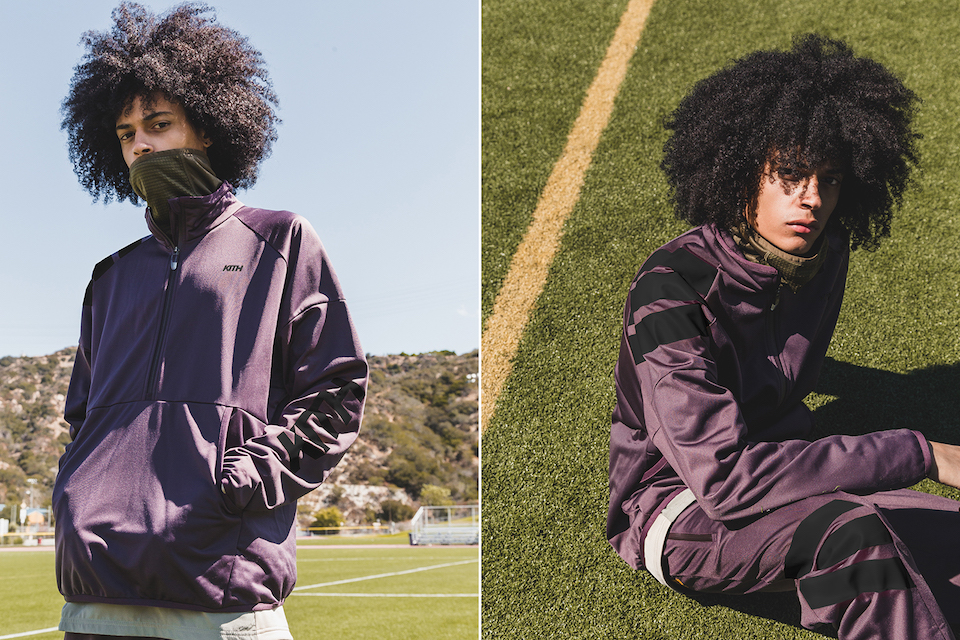 adidas have partnered with KITH to release Soccer Season 2 featuring the third Soccer team, the LA Rays. The collaboration contains the Nemeziz 17.1 TR. and Nemeziz UltraBOOST 17+ Sneaker as well as Jerseys, Bags, Sweaters, Sweatpants, Outerwear and more.
"The color palette for the LA Rays feels very iconic to me," Ronnie Fieg explains. "Being the Golden State we started with a base of goldenrod, which we really liked when combined with the right shade of olive. We wanted a third color to add to the mix and went with a faded purple. The mixture feels very classic but is brand new, which was the ultimate goal."
He added, "The evolution from Season 1 to 2 is really seen with our jerseys, as we've added some of the iconic brands we work with as sponsors. Samsung has been our tech partner the last few years and has really opened my eyes to new and innovative ways to bring our brand closer to our audience. That's why I wanted to work with them to be the sponsor for our new Los Angeles team."
The adidas x KITH LA Rays collection will release at all KITH stores as well as the KITH Fred Segal Pop-Up in Los Angeles on 3rd November where KITH's FIFA 18 Tournament will also take place. Check out the lookbook in full below.