10 times A$AP Rocky killed 2017.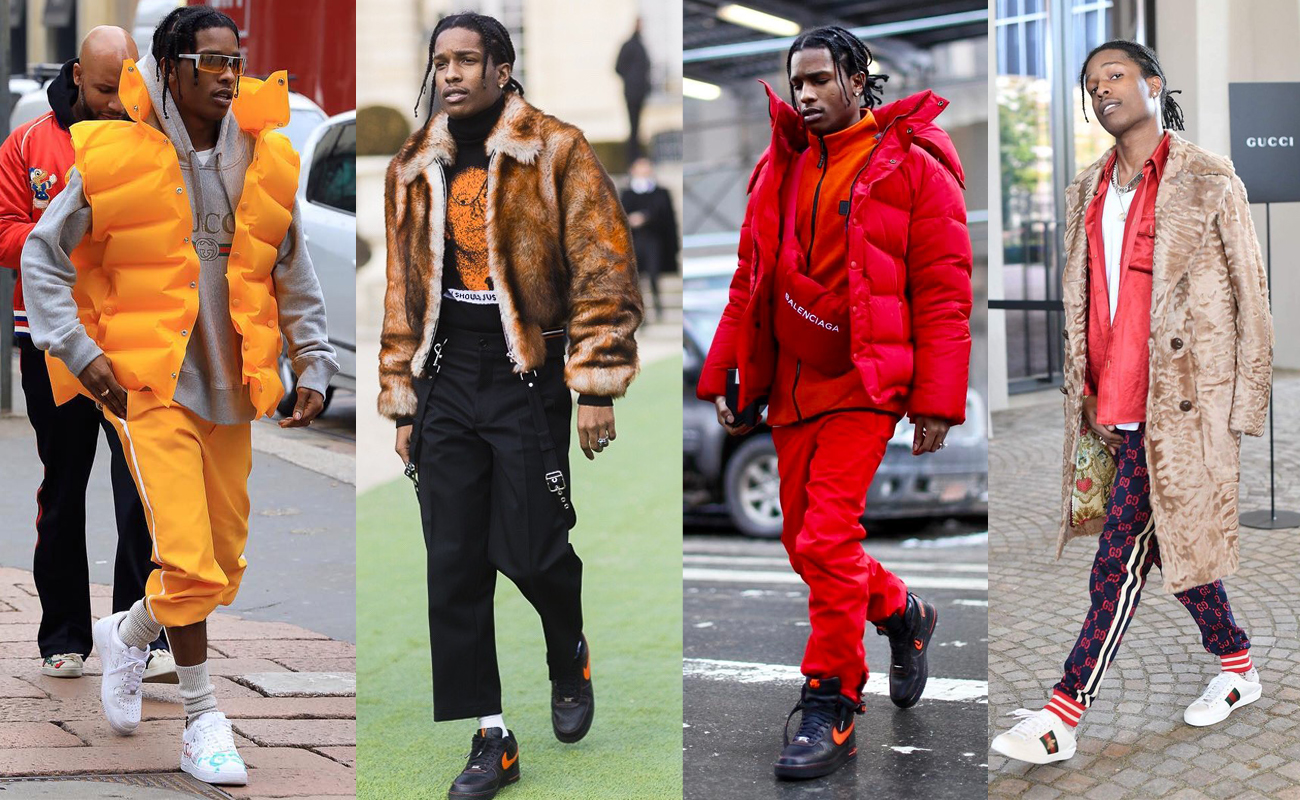 'The World's Flyest Human' according to British GQ Style, we wouldn't disagree. You can't miss a month without seeing A$AP Rocky's looks all over the Gram. This year we've seen A$AP Rocky own his status as a style icon, not only in the Hip Hop, but his influence has touched the fashion industry also. A$AP Rocky is one of the most respected rappers in fashion. Whether it's dressing him to a show, or letting him rock a piece before anyone else, he will always deliver. This year A$AP Rocky definitely began with a bang, back in January we saw A$AP Rocky attend fashion shows such as Dior Homme, Raf Simons, Calvin Klein, Gucci and many more. Here we've highlighted some of A$AP Rocky's best outfits in 2017, selected by PAUSE.
1. The Dior Homme look. Back in January 2017, A$AP Rocky kicked off the year in Dior Homme's statement fur jacket. His look had everyone speechless when he attended the Christian Dior Haute Couture Spring/Summer 2017 show in Paris. A$AP Rocky strolled through wearing full a Dior Homme outfit and completed his look with the Nike x VLONE sneakers.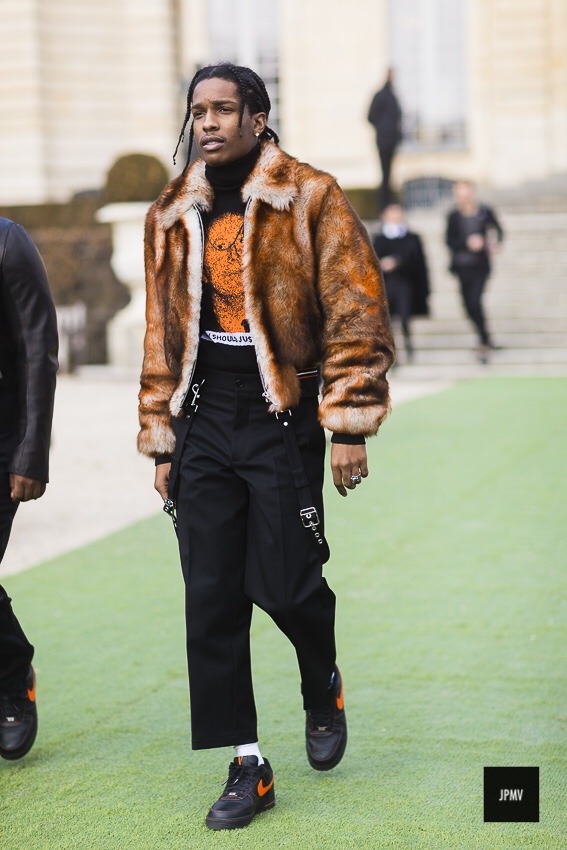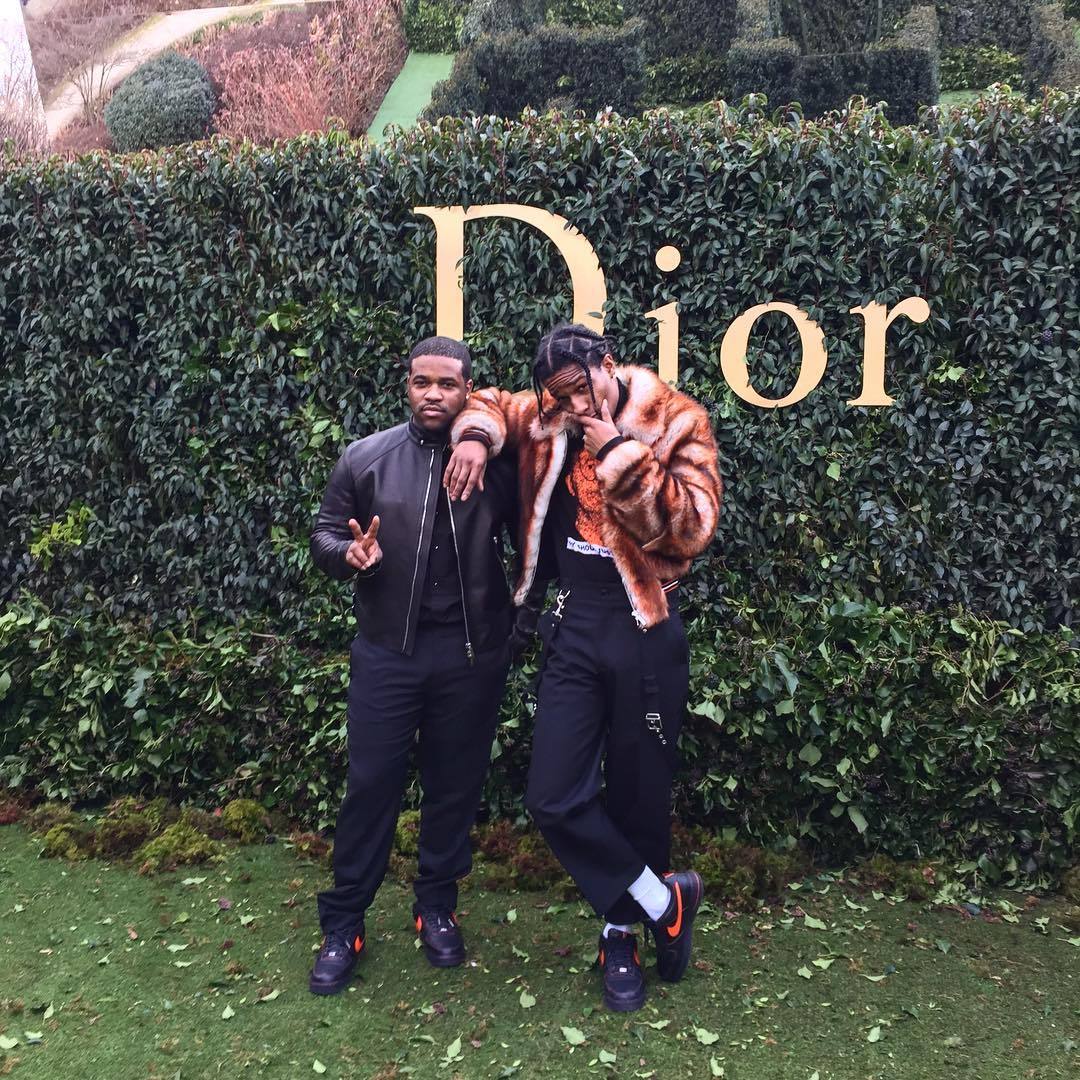 2. Casually dressed in Raf. Raf Simons has always been a designer favourite for A$AP Rocky for the longest. Earlier this year he was seen out in New York City rocking an oversized puffer jacket by Raf Simons. He styled the statement coat with an Adidas t-shirt, Thrasher sweatpants, Thrasher beanie, yellow hip bag and Nike Air Jordan 1 Sneakers. Casually killing it down the streets.

3. A$AP Rocky's 'Casual Flex' look in Milan was one of his most iconic looks to date. He was spotted out in Milan wearing a Balenciaga Spring/Summer 2017 Women's yellow sleeveless inflatable jacket. His look was styled with a grey Gucci hoodie and a pair of white Nike Air Force 1 Sneakers by artist Trevor Andrew. We salute A$AP Rocky for this look.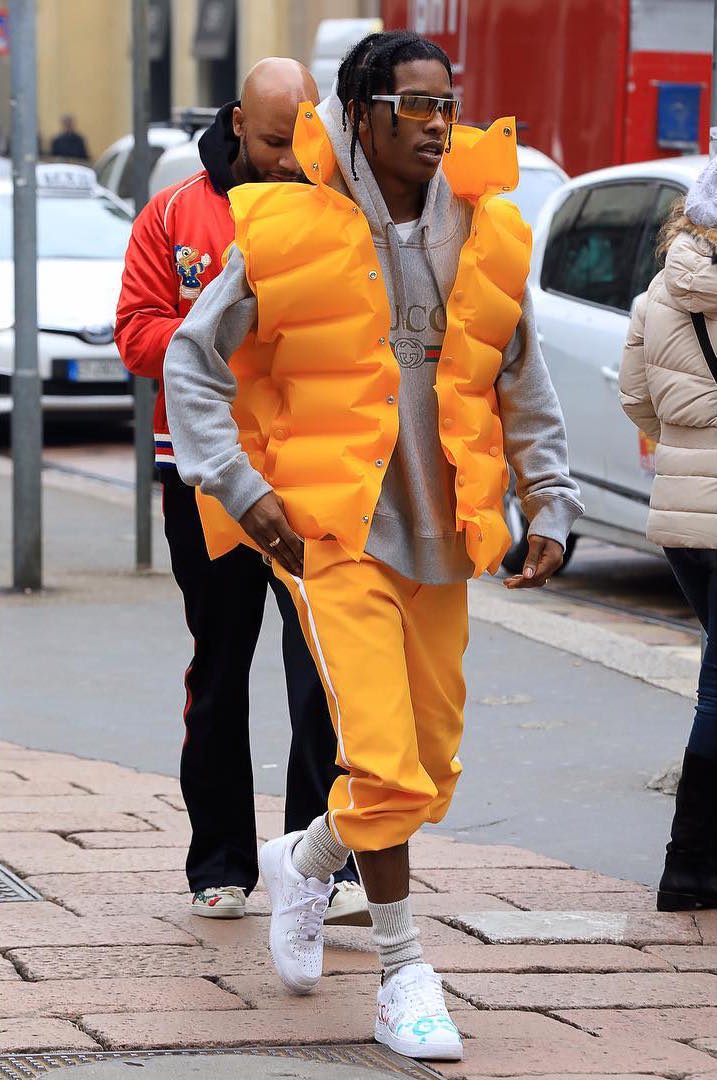 4. More shows, more looks. When New York Fashion Week Men's kicked in, A$AP Rocky was in attendance. Another killer look was from the Raf Simons Fall/Winter 2017 Show. A$AP Rocky wore a Gosha Rubchinskiy x Fila T-Shirt, Gosha Rubchinskiy x Fila T-1 Mid Sneakers and Super x Gosha Rubchinskiy Sunglasses, paired with Prada pants, his own custom Mink Fur coat, and a Fendi wallet. Goals.

5. A$AP Rocky's fire red colour combo. Back in February during New York Fashion Week, Raf Simons debuted his first runway show for Calvin Klein and of course, A$AP Rocky was in attendance. He burst onto the streets wearing red Balenciaga jacket, an orange Calvin Klein jacket, a red Balenciaga fanny pack, red joggers and a pair of Nike x VLONE Air Force 1 high-top sneakers. This look had the streets speechless.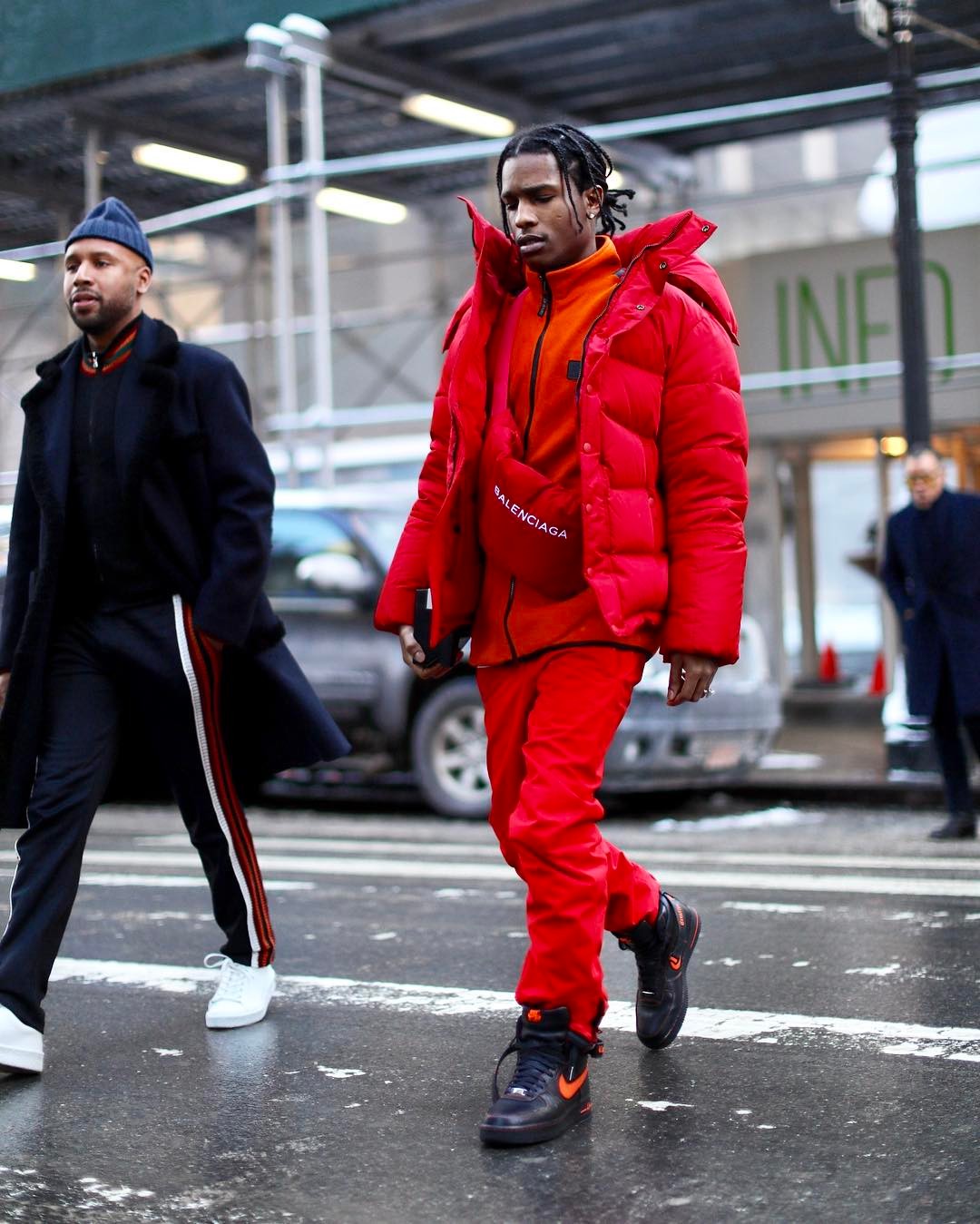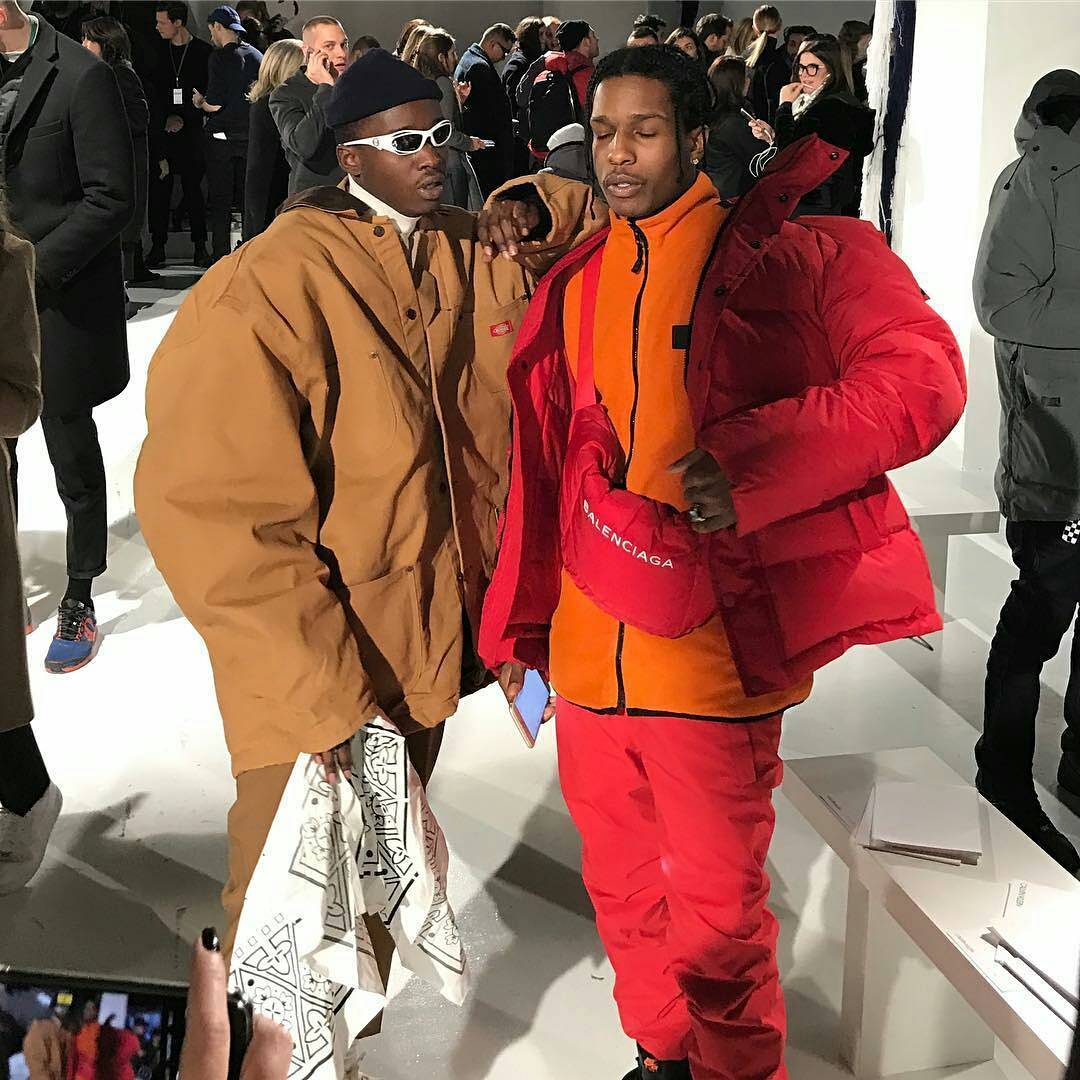 6. Milan Fashion Week: A$AP Rocky's look to Gucci's Fall/Winter 2017 show back in February was all over the Gram. He attended the show wearing full Gucci, flexing on the front row, this look was one to remember. A$AP Rocky styled his Gucci hoodie with an overcoat, sunglasses, smart trousers and a pair of Gucci loafers. We took notes.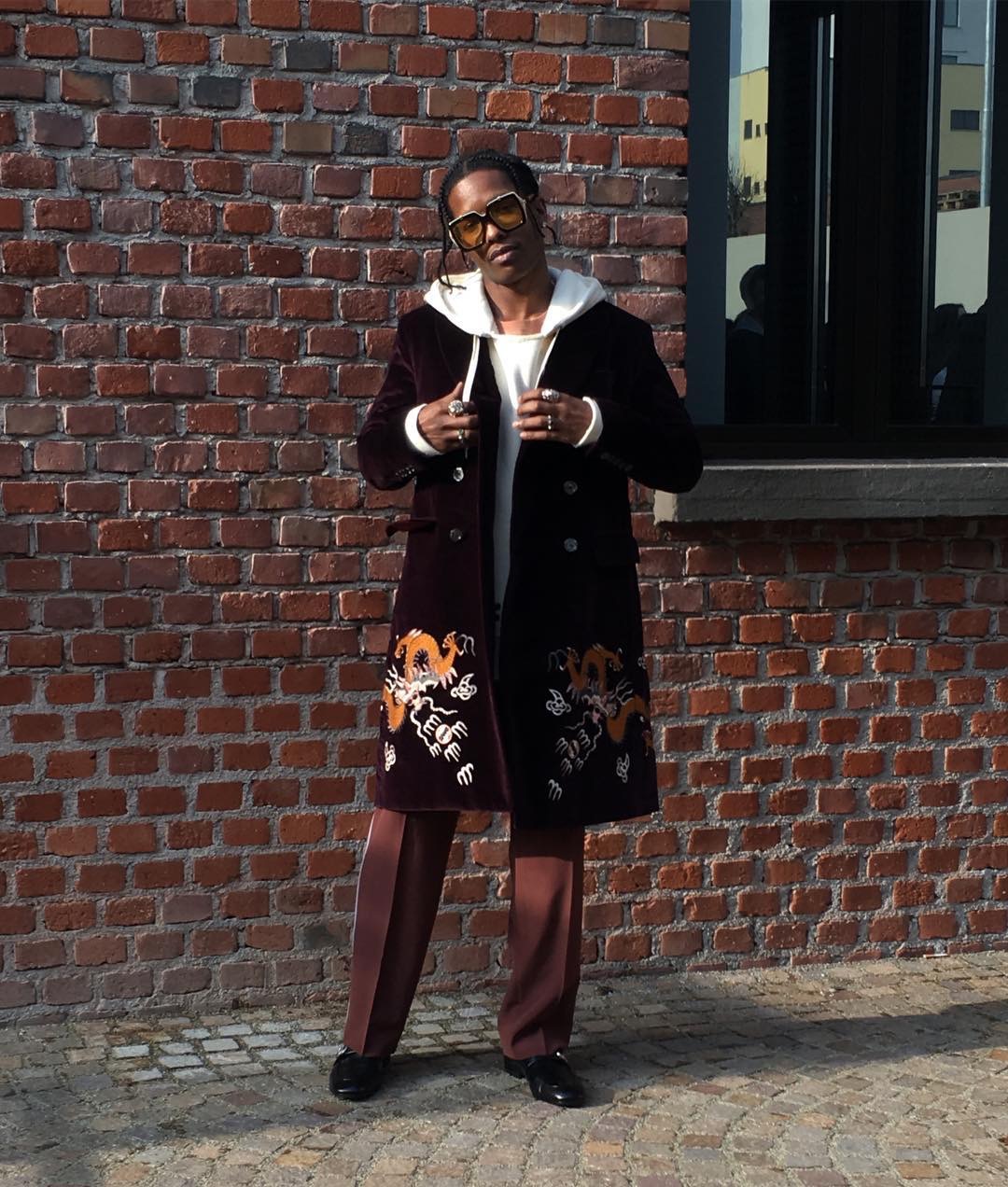 7. Bringing the runway everywhere he goes. ASAP Rocky attended the Met Gala event in May 2017. Posed with actor Ashton Saunders, both wearing Raf Simon's first collection for Calvin Klein hot off the runway.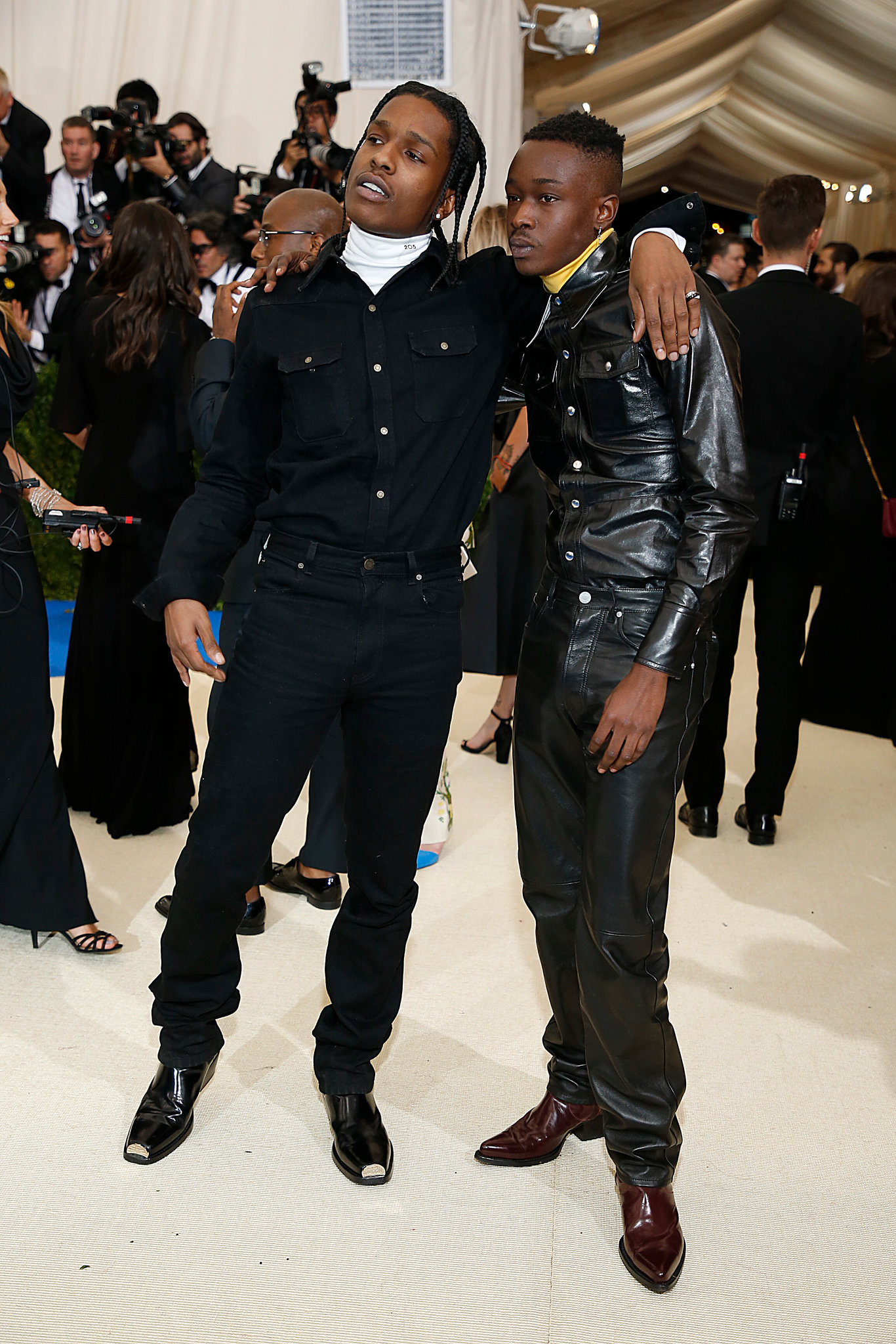 8. In September 2017 A$AP Rocky was seen wearing the cozy Raf Simons 'I Love NY' Sweater. He styled the look with a Prada belt, Calvin Klein boxer briefs and Vans Sneakers. This shows even when rocky he dressed casual, he's still killing it in his details.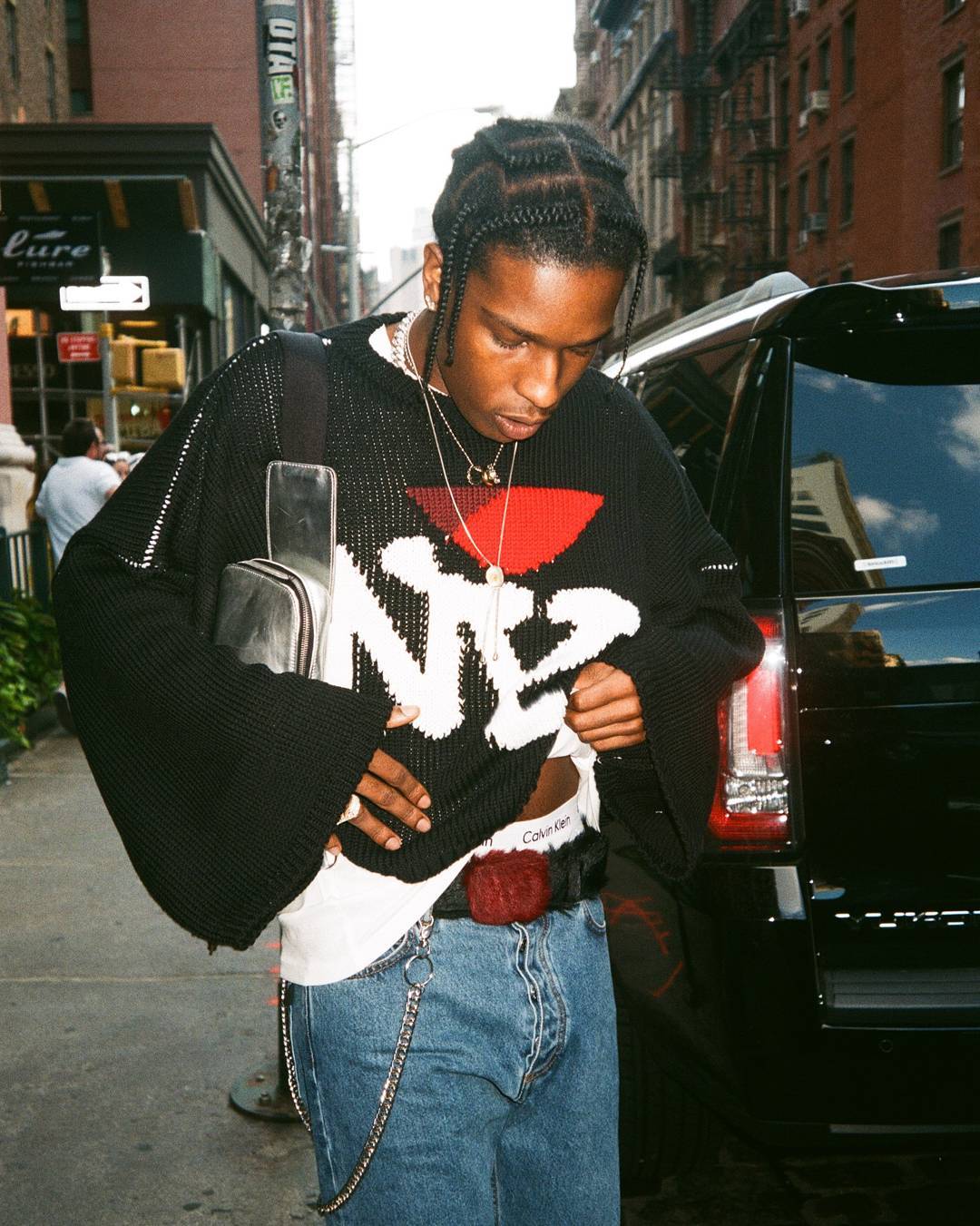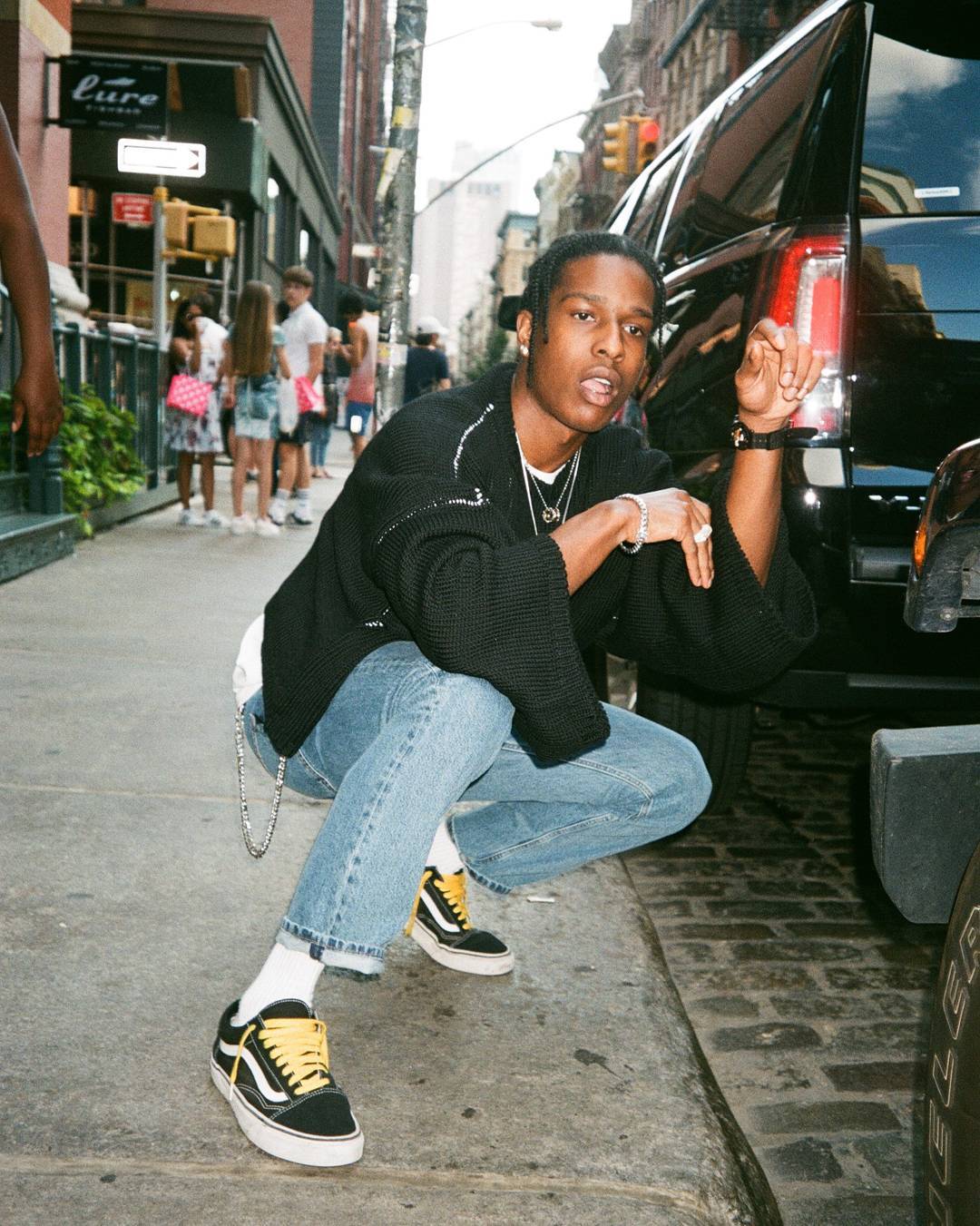 9. A$AP Rocky for GQ Style. 'The World's Flyest Human" was styled effortlessly rocking the popular Balenciaga triple S sneakers, oversized loose pants, striped polo neck and a red jacket.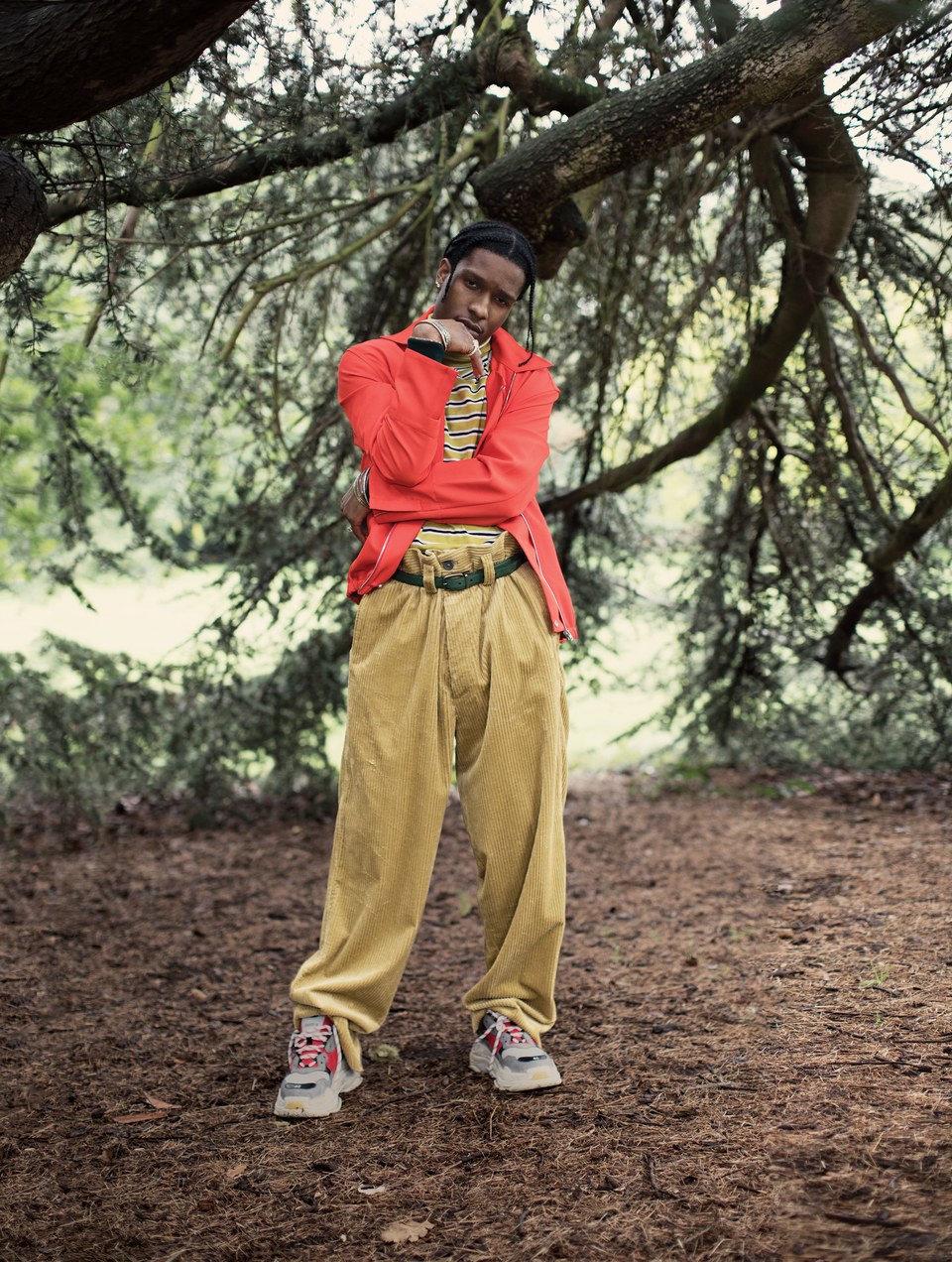 10. The full Gucci. ASAP Rocky attended the Gucci Spring/Summer 2018 show at Milan Fashion Week in September wearing a Gucci brown fur jacket, red silk shirt, joggers and ace sneakers. This was definitely one of our most memorable and favourable looks from A$AP Rocky in 2018.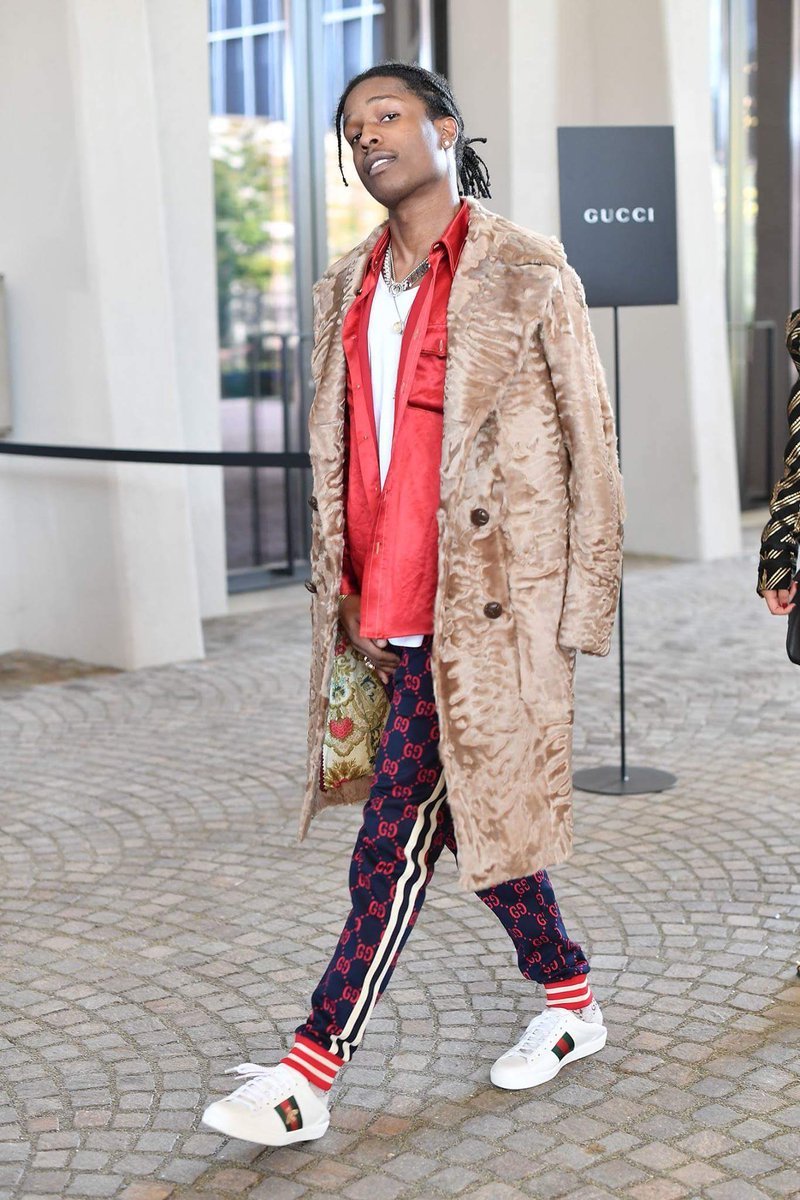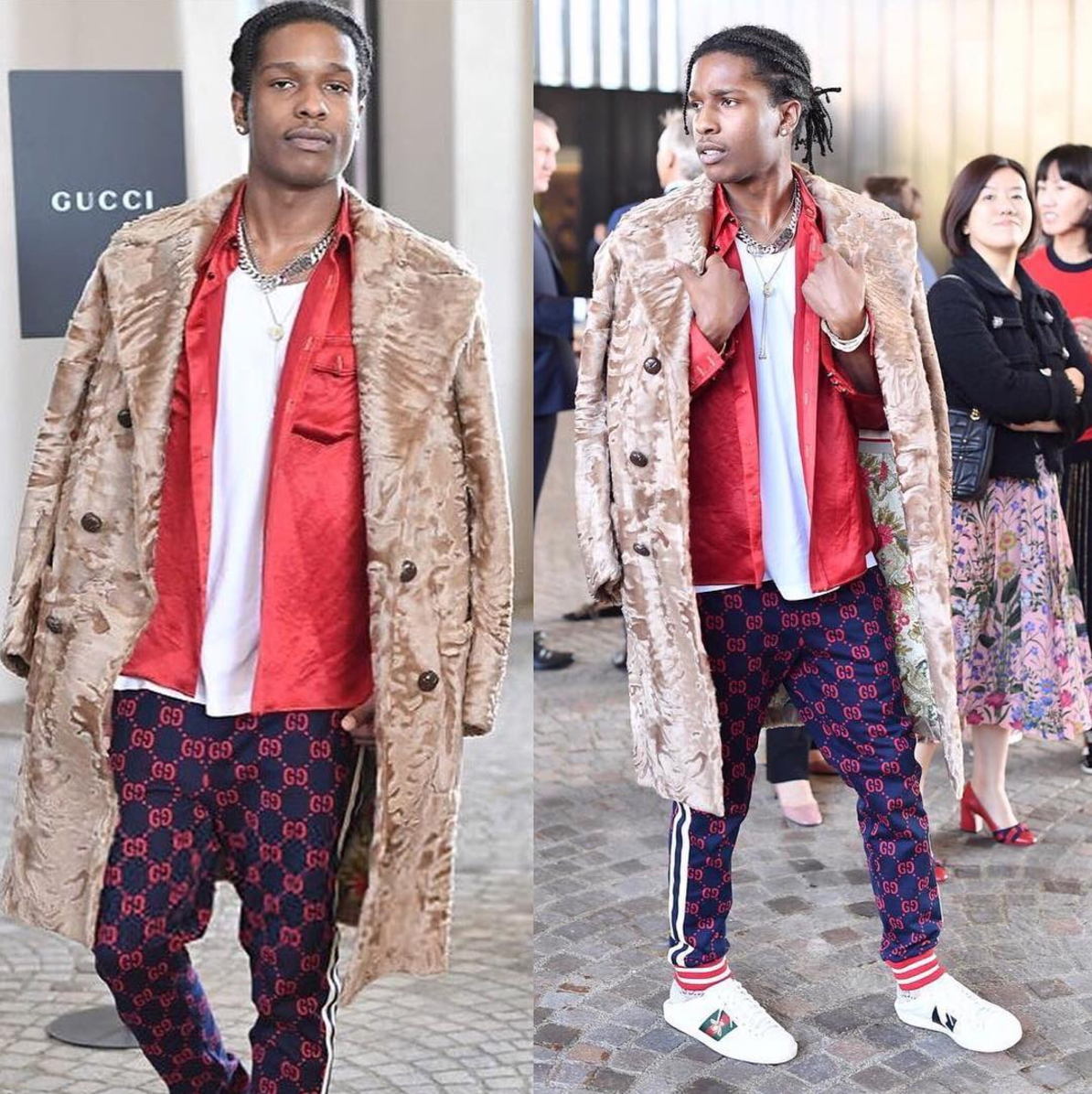 Which look from A$AP Rocky was the best of 2017? Let us know your thoughts by voting below.

Loading ...
Also check out our post on 10 times A$AP Rocky wore Raf Simons.