Sheyi Ojo was born and raised in England and just after starting football at Hemel Athletics aged 7, Sheyi was then signed to the MK Dons youth team by the age of 10. Shortly after this his footballing talent truly showed, as at the age of 13 he was playing against those 4 years his elder. Now as an adult he has achieved incredible success, especially for his age, playing professionally for the England team at under-16, under-17, under-18, under-19, under-20 and under-21 levels as well as for Fulham, Wigan Athletic, Liverpool and others.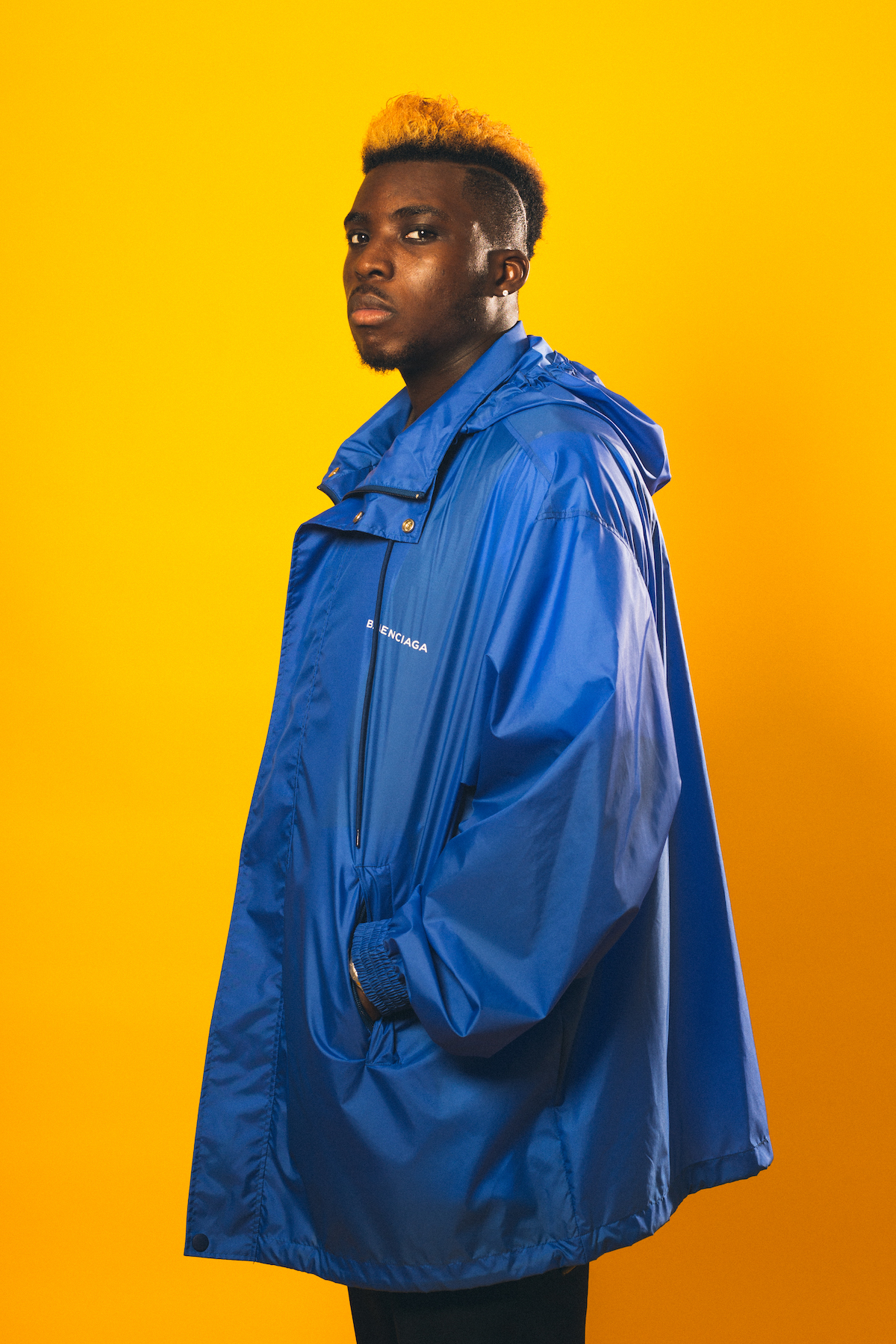 So where did you grow up?
I was actually born in Hemel Hempstead and then moved to Liverpool when I was 14 but I was going back and forth to Milton Keynes for a while, but I've been at Liverpool ever since.
How did you get scouted?
Well basically I was at Watford before I went to Milton Keynes Dons because it was local, but Watford didn't really work out so I went to MK Dons, and continued from there.
How's football been treating you recently?
Tough to be honest as I have had a few injuries, but you know it's part and parcel of the game, you just got to come back stronger. Although, it's definitely been a big learning curve the last year in terms of setbacks and stuff. However, it's definitely helped make me the person I am now.
We all know to become a professional footballer you have to put in a lot of work but has there ever been a moment where you thought you could take your foot off the gas due to your success?
No not really as I've always had goals and every time I achieve a goal I always have another goal further ahead. So even when I was younger and I was doing really well there was always something else I wanted to achieve. So even now when I'm in an even better position there's still a lot more for me to achieve. I think when you have that mentality you can never really be satisfied.
Do you get any breaks?
No, not really, we have an end of season break but the players who are playing international football are just doing it nonstop.
Jacket: Balenciaga @Browns Fashion | Waistcoat: Ami Paris @ Browns  Fashion | Trousers: Reiss | Trainers: Filling Pieces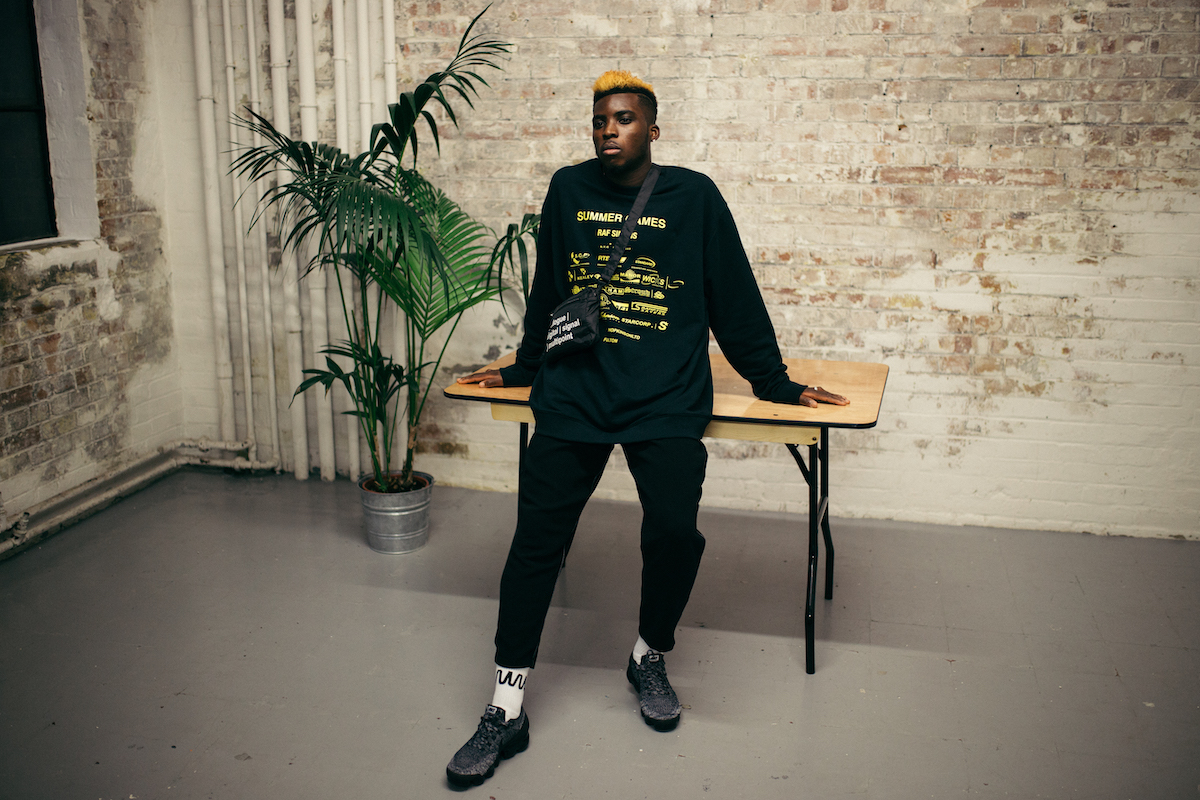 Jacket: Raf Simons @Browns Fashion | Bag: Tourne de Transmission @Browns  Fashion | Trousers: WHAT WE WEAR | Trainers: Nike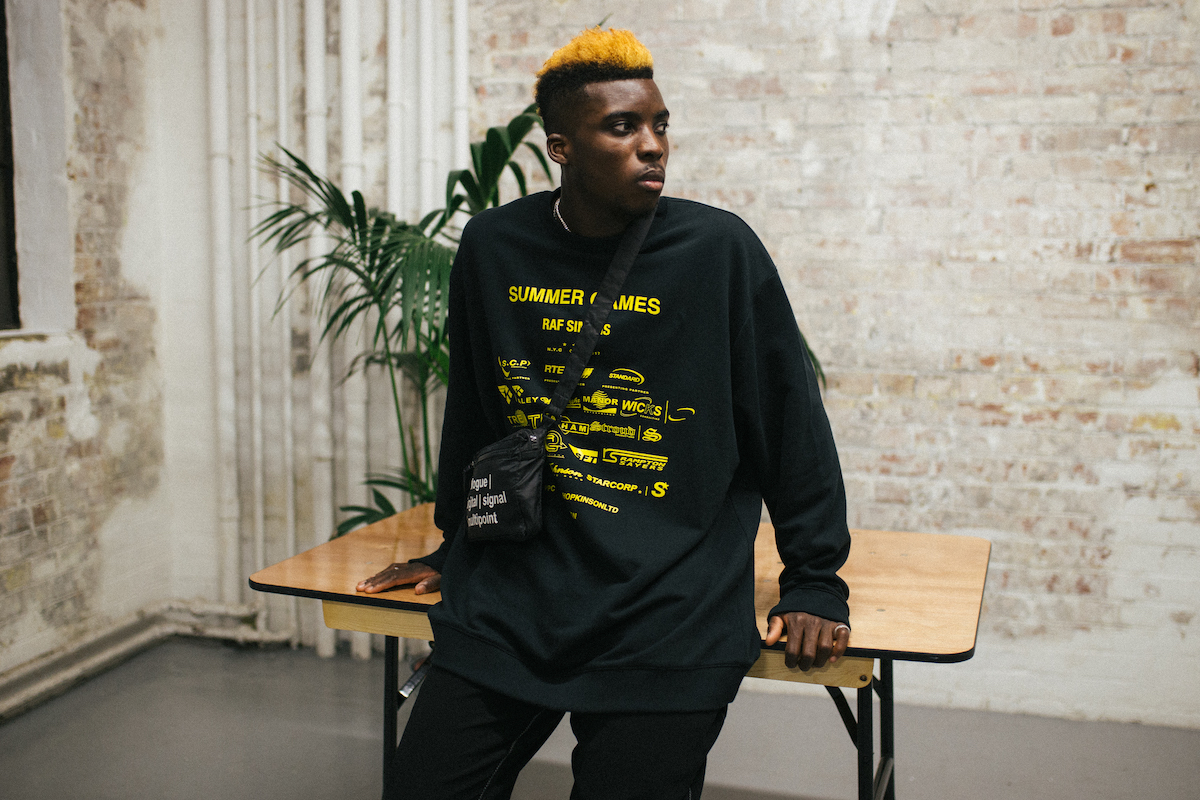 You have clearly had a lot of success in your career but were there moments in your early career where you thought football wasn't for you and how do you move past those thoughts?
Well, I've never really had that feeling as I've always been driven and my family have always been supporting me so I feel like I've never really had that. It's always been how do I get to the next step, it's just a constant cycle really, I've just been trying to be the best I can.
How many years have you been playing?
I started when I was eight so around 11/12 years.
Do you have any idea of what you would have done if football didn't work out?
No I don't really have a plan B because my plan A is always everything. It's not just football to me, it's everything I do. Everything I do from when I wake up to when I go to sleep it's all about the football, so I have never really had the distraction of what else would I of wanted to do.
Do you have any other interests other than football?
I like music and fashion a lot, I'm actually learning to play piano at the moment, but music and fashion are my two favourite attractions apart from football.
From looking at your social media pages it looks like you have a passion for designer brands have you ever thought about going into the industry?
Yeah, I have a few ideas for the future but at the moment, especially because I'm still young, my main focus is still on football but as I grow old and I'm more comfortable in the game that will be something I'll likely look in to.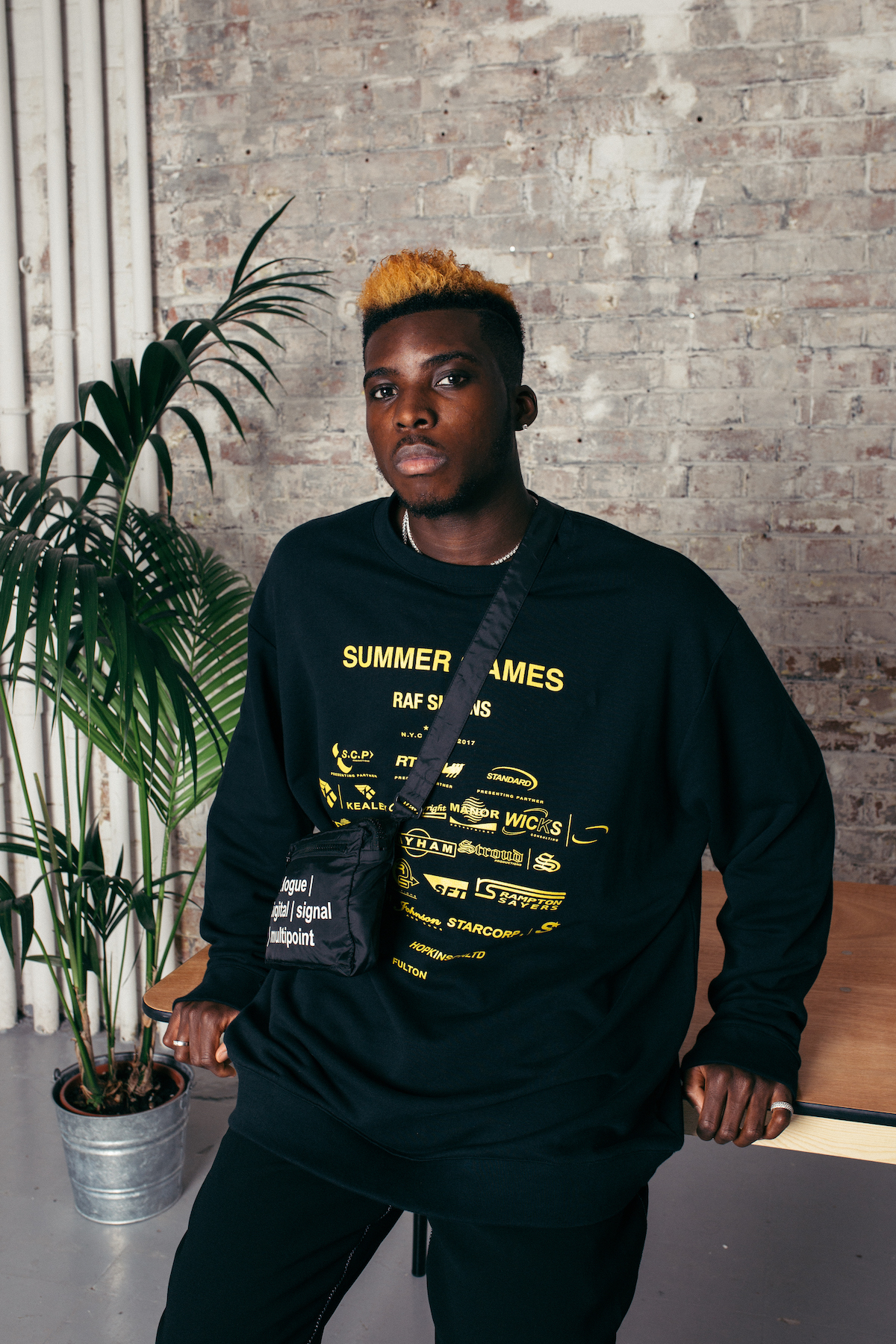 If you were to produce a collaborative collection of clothing or sneakers which brands would you want to work with?
Nike, Gucci, I like Balenciaga, FEAR OF GOD, although I'm pretty open to designer brands. it's kind of like, if I see it and I like it it doesn't really matter what brand it is.
 What was the last item you bought and why?
I bought an oversized Givenchy trench coat, I have always wanted that look but I've never really had the chance to get it but I went shopping a few weeks ago and I saw it and liked the style of that oversized stuff, especially now that it's coming towards that time of year.
If we were to look through your wardrobe what kind of brands would we find?
Gucci, FEAR OF GOD, Alexander McQueen Palace, Rick Owens, I've got a few different pieces to be fair!
When you look at footballers with the matching kits, often players want to be more individual and they usually do that through the haircut, what do you do to stand out?
Well, I got mine this morning! I've been injured but I'm coming back with my first game being Tuesday so I wanted to come back with a different image. I've never died my hair before so I thought I would try something new!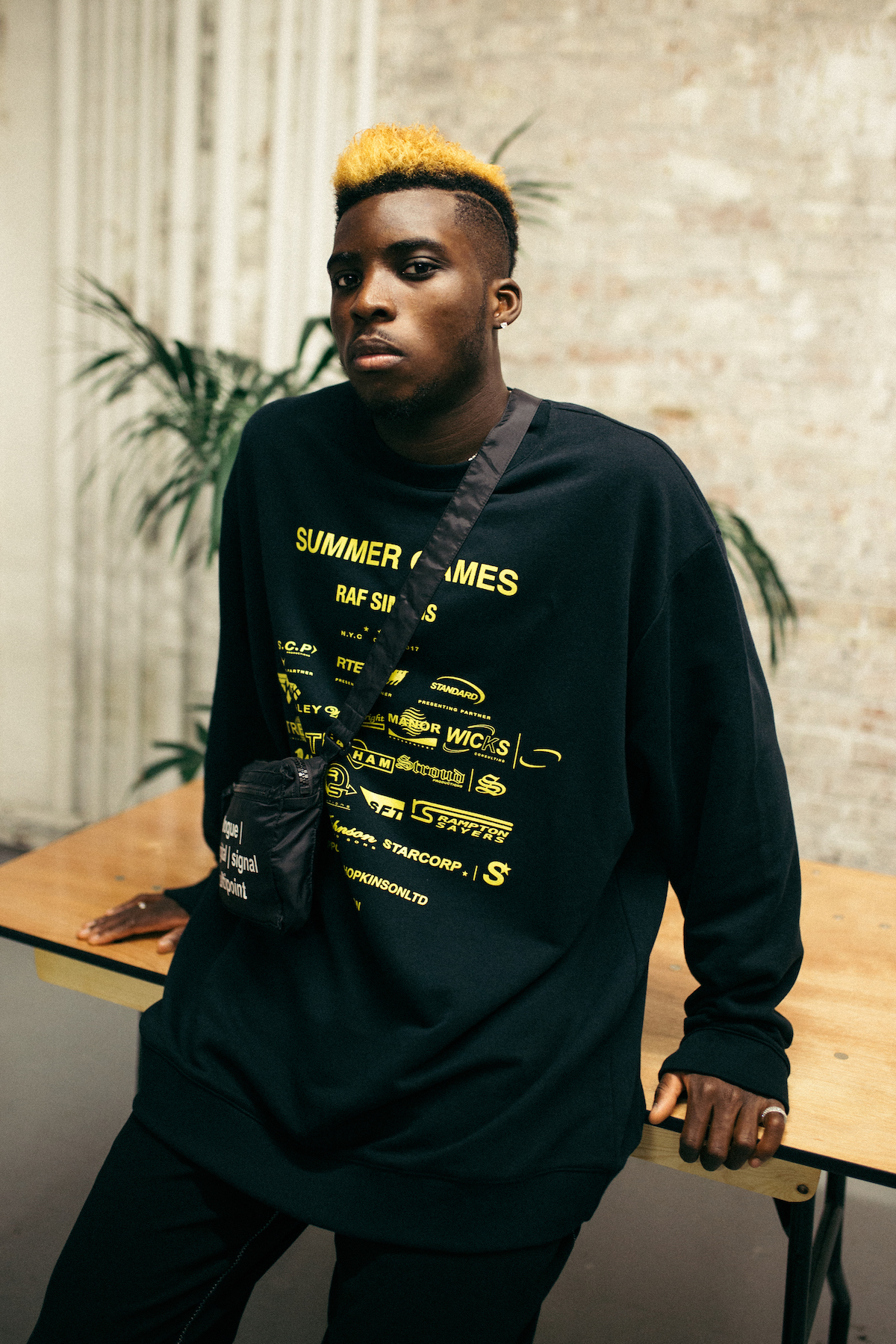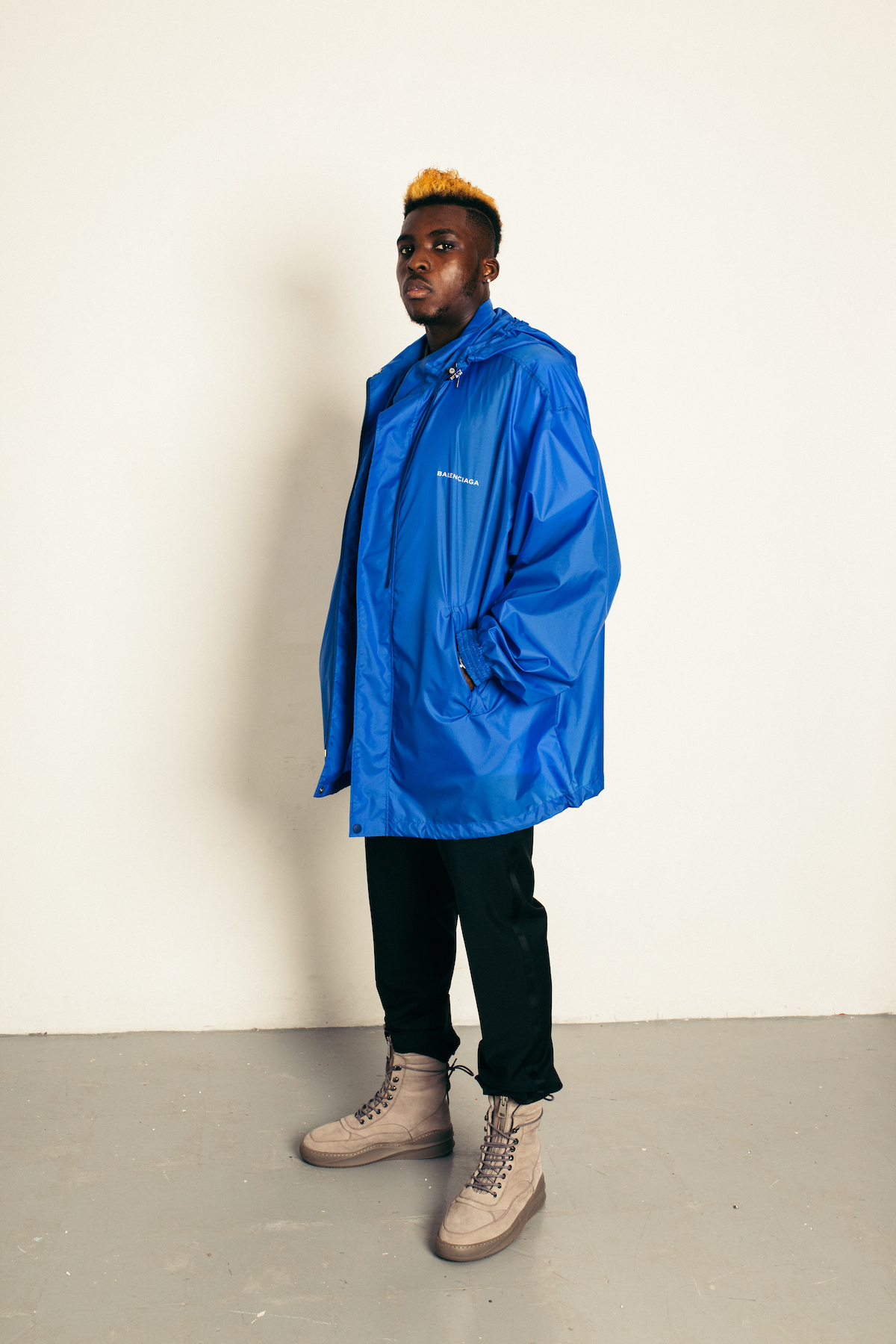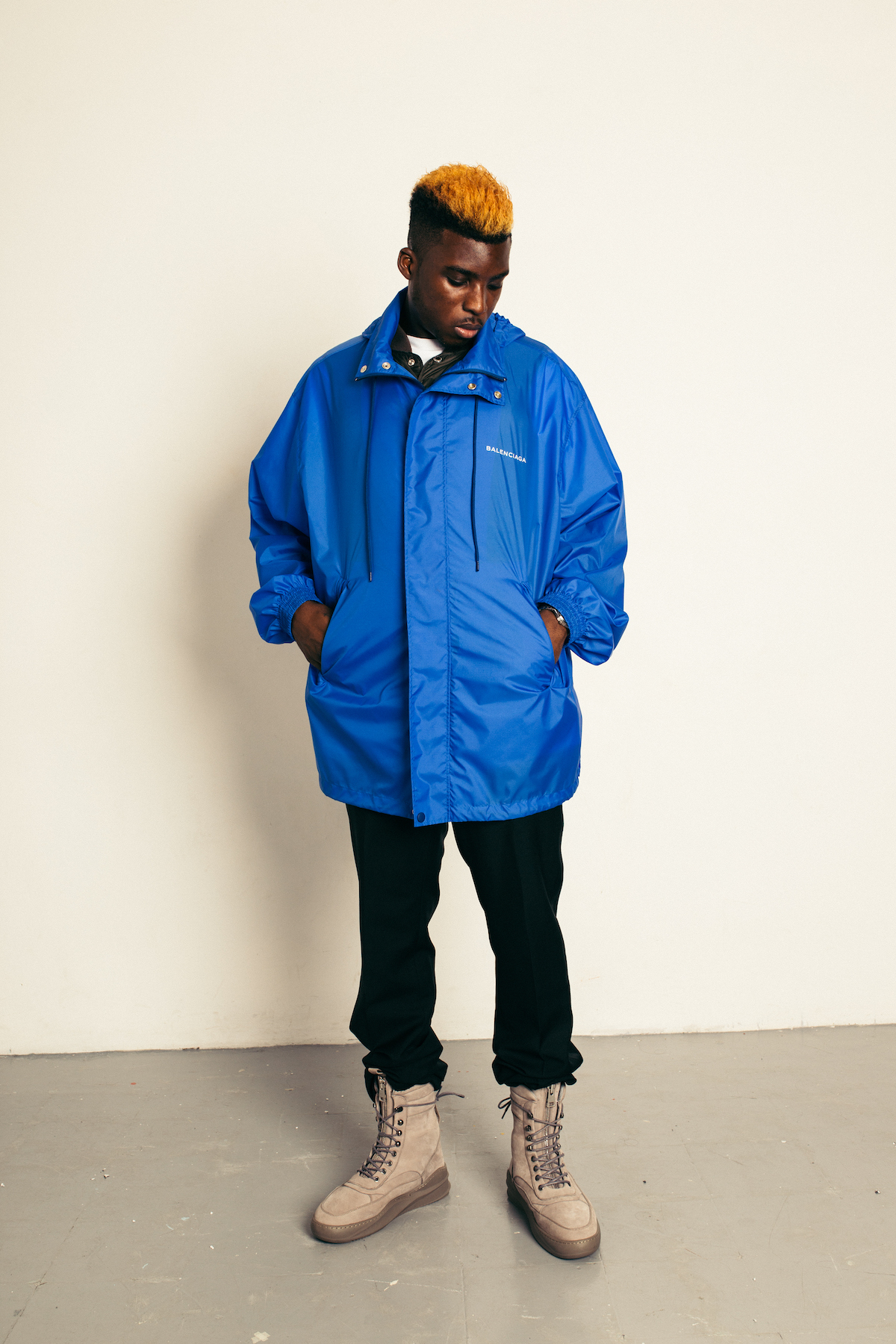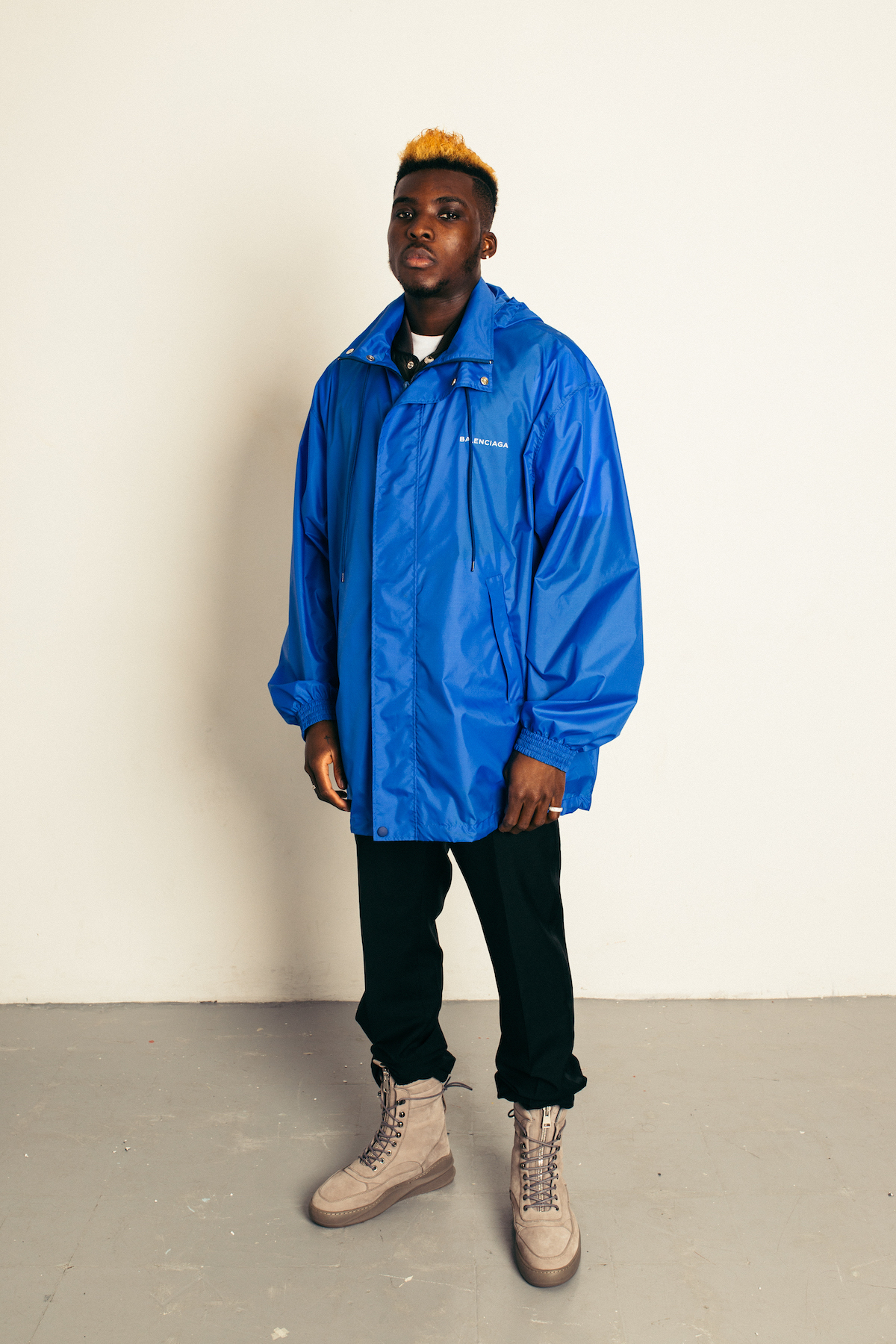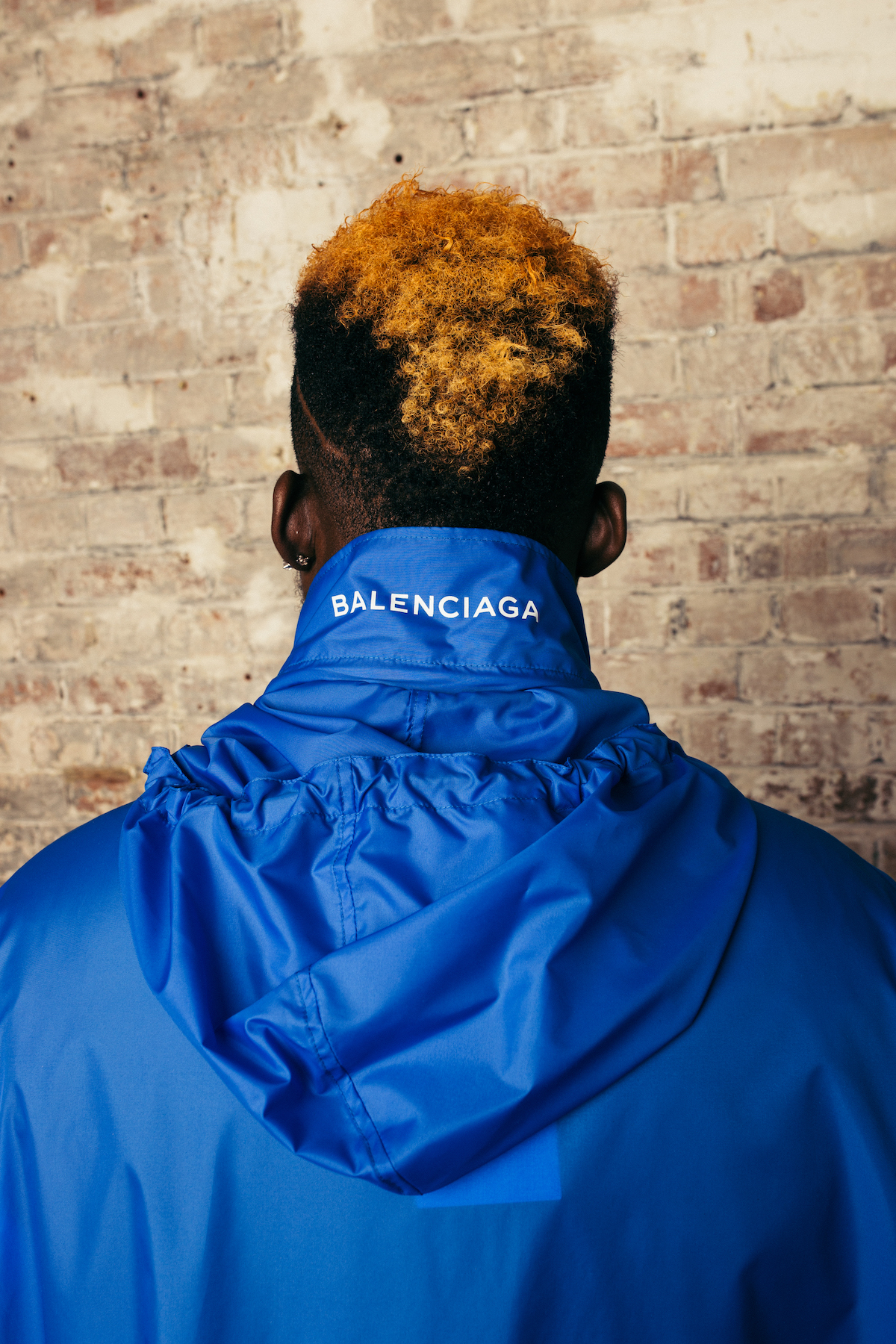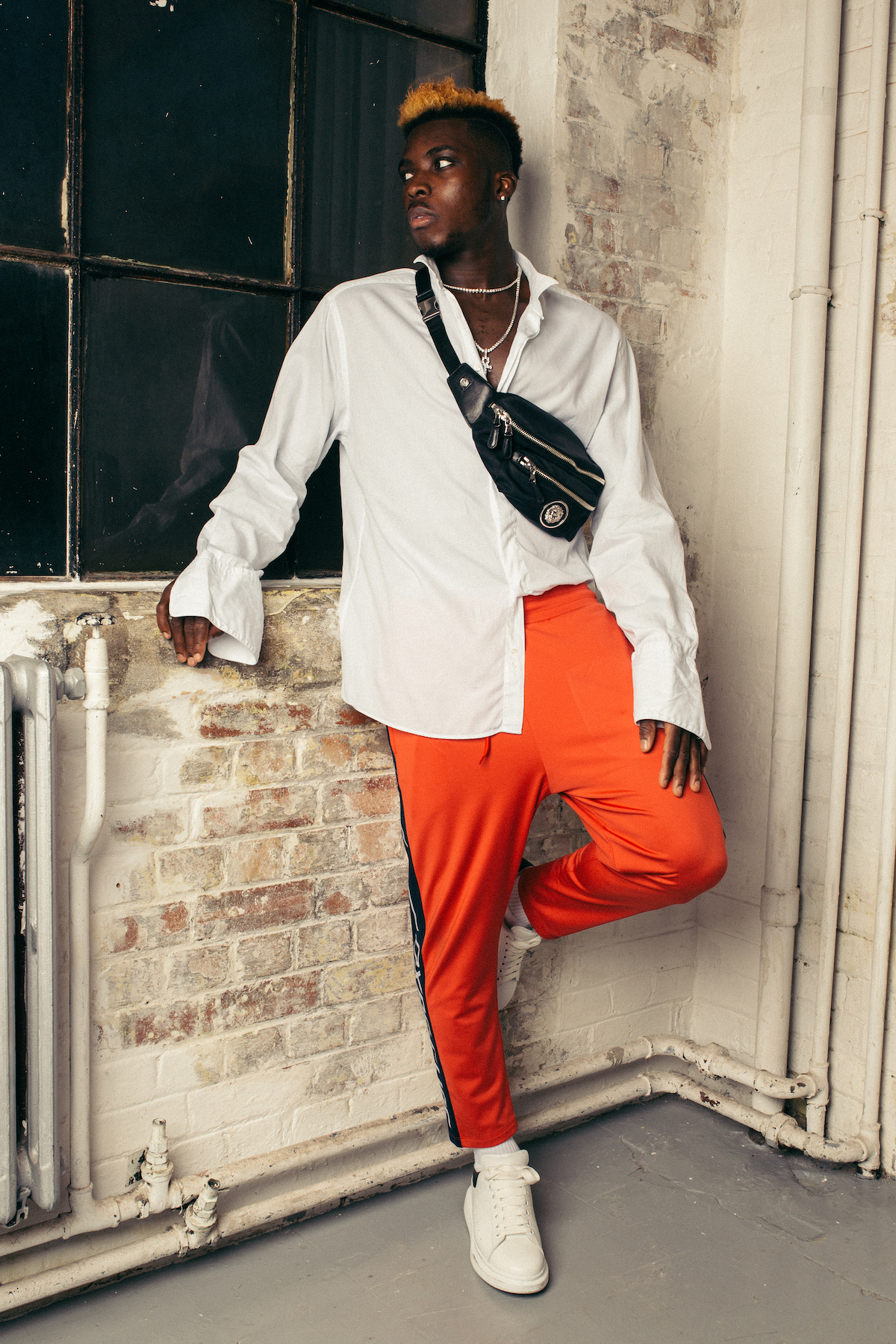 Shirt: Hugo Boss | Trousers: DXPE CHEF | Bag: Versus Versace | Trainers: Sheyi's own