What are your thoughts?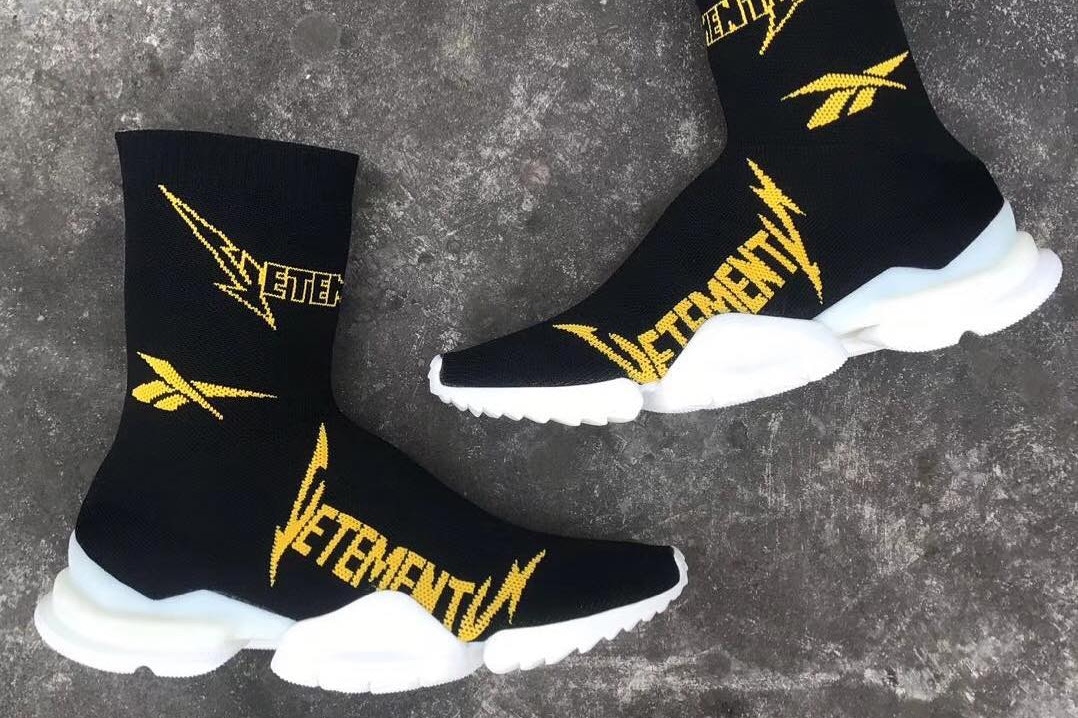 If you were excited to hear about the teaming-up of Vetements and Reebok then we have some good news for you, we now have our first proper look at their collaborative sneaker and it looks pretty incredible. The piece gets its fiercely sleek aesthetic from the strong colour scheme sported all around the shoe's single piece construction. Specifically, the pair features a black base coat that rocks stark yellow dual branding all around the textile, with the whole build sitting upon a pure white sole unit.
However, before your hopes get too high, as of yet, there has been no news to when the shoe is set to drop or how much it will cost. Although, if you stay tuned we will make sure to keep you up to date all the way.