After Gucci dropped it's Year of the Dog capsule collection last week, the London brand, Maharishi has revealed its own limited edition jacket to celebrate the Chinese New Year. The jacket has been fabricated in soft touch Moon Melton wool, with a glistening gold embroidery featuring a British Bull dog and Chinese lion-dog creature on the front, and the inscription 'IN THE YEAR OF THE DOG, LET THERE BE PEACE IN THE EAST, LOVE IN THE WEST, MORE JAW JAW, LESS WAR WAR' plastered onto the back.
The whole theme is consistent with Maharishi's 'East meets West' theme but this jacket also focuses on peace and the idea of pacifism. The jacket is going to drop in very limited numbers on the 2nd of February, and the pieces will only be available on maharishi.com, so be prepared.
Check out the images below.
Click Here To Visit the Maharishi Page
Click Here To Shop The Current Maharishi Collection On End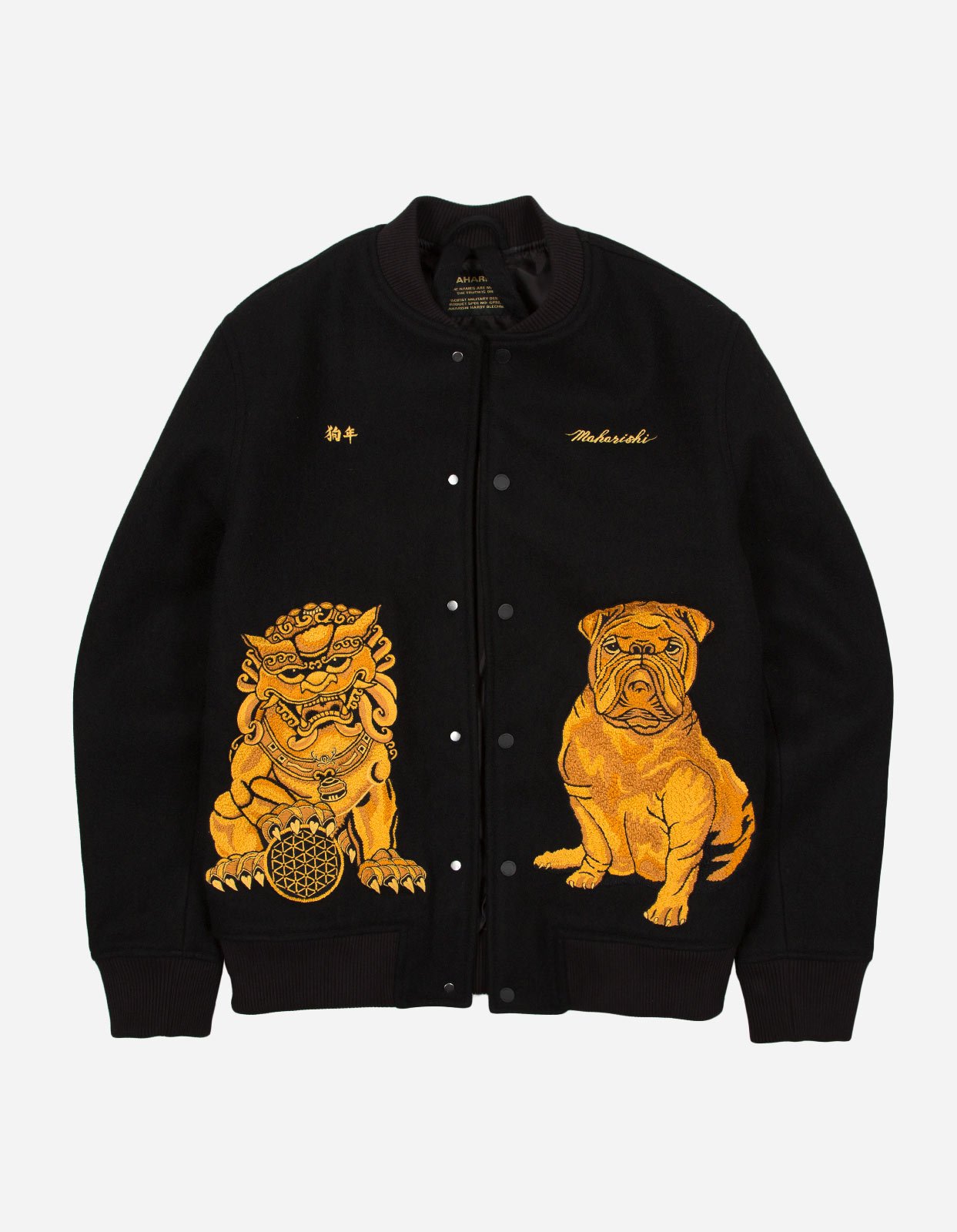 Click Here To Visit the Maharishi Page
Click Here To Shop The Current Maharishi Collection On End