Rugs, Bags & more...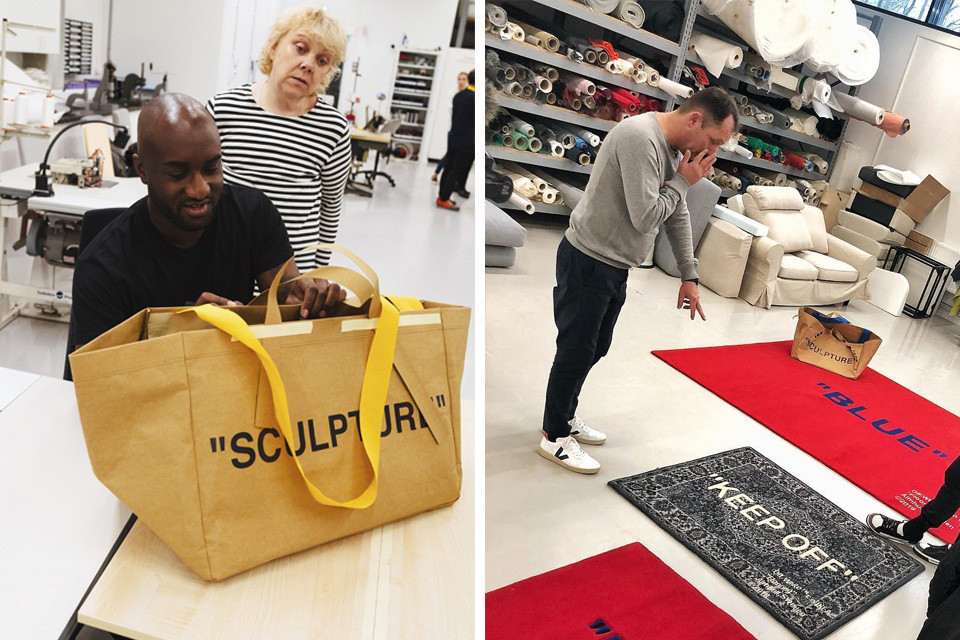 There are no words to explain how much Virgil Abloh has managed to dominate the fashion industry, especially in the last year and after a OFF-WHITE™ and IKEA collaboration was hinted last year, we have been impatiently waiting on information regarding the highly-anticipated home-ware collection. We now finally have info on what will be on offer and what to expect, and we are not disappointed in the slightest.
Thanks to the wonder that is social media, although we still do not have full release details or price points, a look at what will be on offer has been hinted through Instagram profiles.
What appears to be the most apparent, is that rugs will definitely be on offer. Through the leaked images that we have seen so far, two OFF-WHITE™ x IKEA rugs will be available to purchase, a paisley rug reading "KEEP OFF" and the other being a red piece with "BLUE" lettering. There are rumours that were will also be an OFF-WHITE™ x IKEA exclusive take on the classic FRAKATA bag with yellow staps reading "SCULPTURE".
Ikea has announced the collaboration officially, explaining that the collaboration is aimed at people moving into their first homes and stating that "together, IKEA and OFF-WHITE look for ways to help create a home for millennials who are just starting out their lives."
You can have a closer look at items on offer below and the campaign accompanying the collaboration courtesy of System 10 Magazine and as more information is released on release dates, prices and stockists we will be sure to update you.